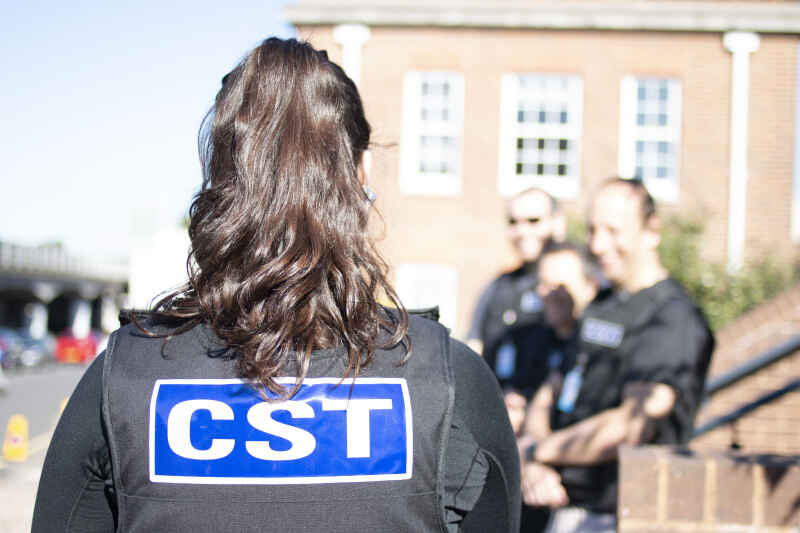 Community Security Trust (CST) is a charity that protects British Jews from antisemitism and related threats. CST received charitable status in 1994 and is recognised by police and Government as a unique model of best practice. CST has over 90 full and part-time staff based in offices in London, Manchester and Leeds.
CST provides security advice and training for Jewish communal organisations, schools and synagogues. CST secures over 650 Jewish communal buildings and approximately 1,000 communal events every year.
---
Our Community
CST works across the Jewish community, from the most religious to the most secular, young to old, across the political spectrum and throughout the whole of the UK. We do our work to facilitate Jewish life and deeply value our partnerships with  Jewish communities throughout the country.
Chief Rabbi Ephraim Mirvis, Chief Rabbi of the United Hebrew Congregations of the Commonwealth:
"I never stop being amazed at the professional, selfless and totally dedicated commitment shown by the CST staff and volunteers. Our community is indebted to CST for the comprehensive protection the organisation provides, which sadly is so very necessary at this time.
Rabbi Laura Janner-Klausner, Former Senior Rabbi, Reform Judaism:
"The Guardian of Israel doesn't slumber or sleep". This feeling of safety and security that we search for and need is gratefully appreciated when it's given to us by the CST. It really is a pleasure to work with the CST and to be looked after and cared for by them. Where ever I go throughout Britain, in all our Synagogues from north to south the impact and help given by the CST is warmly valued.