Other Communities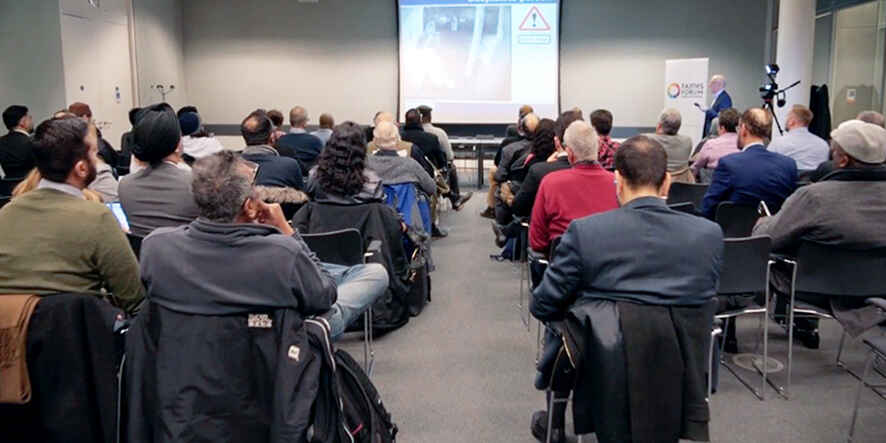 CST believes that building better relations across communities is key to reducing prejudice and bigotry of all forms. CST uses its expertise to make practical contributions across society. This includes our having given security advice to Hindu Temples, Sikh Gurdwaras, Churches and Mosques around the UK. CST helped in the creation of Tell MAMA, a Muslim community initiative to measure and combat anti-Muslim hate crimes. CST's hate crime booklet, funded by the Home Office, uses CST's experience and knowledge to help other community groups establish hate crime reporting networks.
CST also works in close partnership with a range of social multinational bodies such as the European Union Fundamental Rights Agency (FRA), the European Commission against Racism and Intolerance (ECRI) and the Organisation for Security and Cooperation in Europe (OSCE). Similarly, CST works with international networks such as the Facing Facts project, the International Network Against Cyber Hate
and the European Network Against Racism. In every case, CST's expertise is used to advance anti-racism and anti-discrimination values throughout society.
CST has produced a guide for Security Procedures for Place of Workship. This guide is intended for clergy, staff, management committees and volunteers when considering security for places of worship and other faith community premises. 
CST wrote and published a booklet, A Guide to Fighting Hate Crime, funded by the Home Office, to help other communities follow CST's model in combating hate crime.
CST also runs an initiative, SAFE: Security Advice For Everyone, that aims to improve the security of the UK's faith and minority communities. 
Iman Abou Atta, Director of Tell MAMA:
"CST has been ground breaking in its work on countering hatred, intolerance and prejudice. Whilst their focus has been on countering antisemitism, the spirit of hope that they give other communities inspires so many to come together in the desire to reduce hate in society."
Michael Georg Link, OSCE Office for Democratic Institutions and Human Rights:
"Since 2003, CST has been a stalwart supporter of ODIHR in its efforts to effectively monitor antisemitic hate crime in the OSCE Region. With its rigorous methodology and innovative partnerships with the British police, it is viewed by many as representing the gold standard for NGO responses to all forms of hate crime. I wish CST all success in its exciting new phase of work."