Police Partnership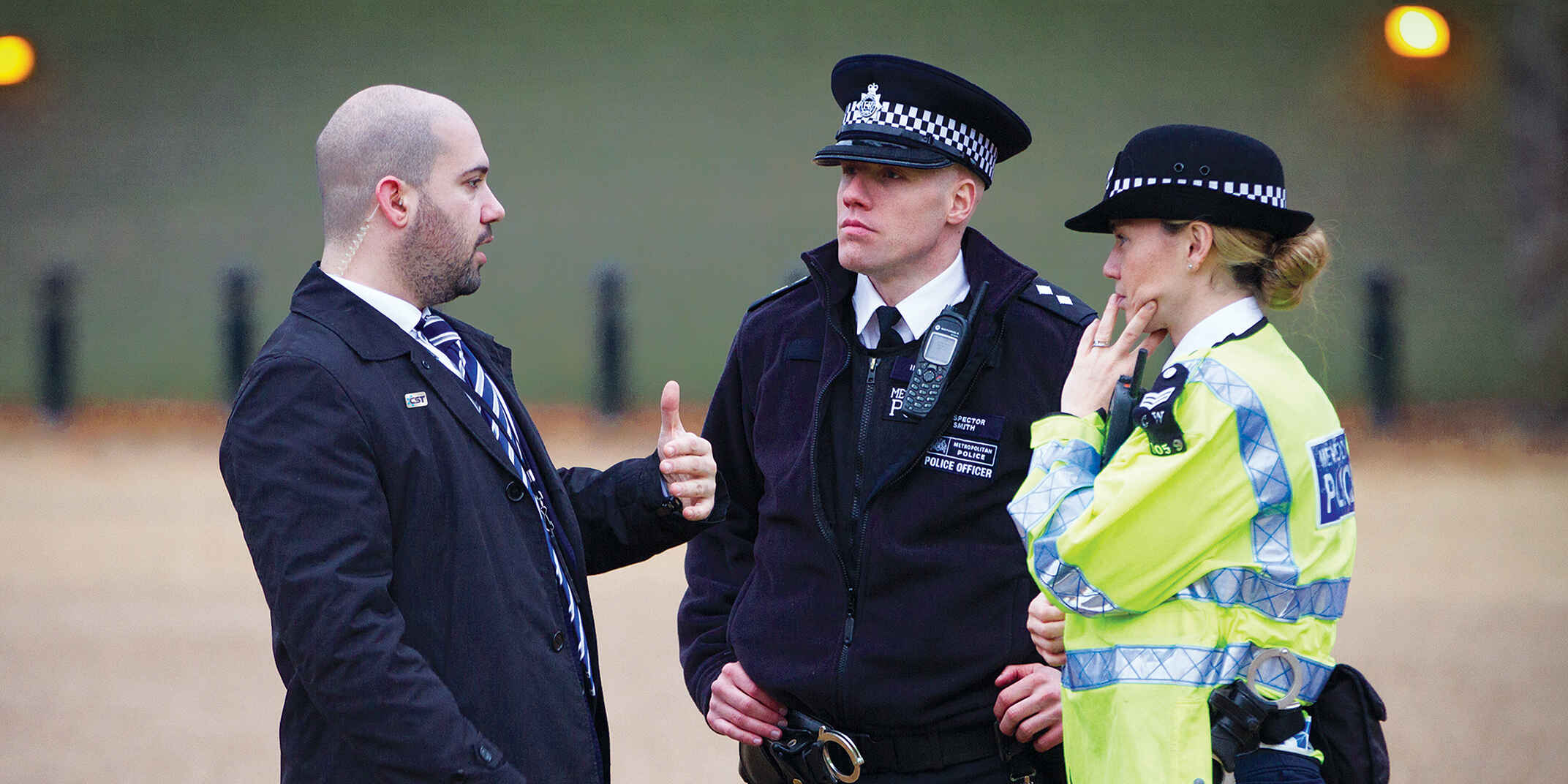 CST works closely with police at local, regional and national levels to help protect Jewish communities. This includes joint patrols in Jewish areas, training classes and exercises, exchange of antisemitic incident data and numerous advisory roles.
CST is proud to assist the work of the police in tackling hate crime and preventing terrorism; and we are grateful for the support and encouragement we have received from police officers of all ranks in our work.
You can report an antisemitic hate crime to the police via the True Vision website or contact your local police force. You can also report antisemitic hate crime through Self Evident, an application produced by Witness Confident. 
Alternatively, you can report non-emergencies to the police by calling 101. In an emergency, always dial 999.
Matt Jukes, Assistant Commissioner of the Metropolitan Police, National Head of Counter-Terrorism:
"CST is a long-standing valued and unique partner to policing. There's no question that would-be terrorists are now in jail and that lives have been saved as a result of information passed from CST and their researchers to counter-terrorism policing officers."
Stephen Watson QPM, Chief Constable, Greater Manchester Police:
"The trust that the police have in CST is at a very high level. When one looks at that which CST serves up to us as part of our relationship, it gives us the knowledge, it gives us the evidence, it is that partnership becoming manifest that gives us the tools to do our jobs well."
Cressida Dick QPM, former Commissioner of the Metropolitan Police:
"The relationship between the police and CST is better than ever… I have a huge respect for what CST does."
Sir Bernard Hogan-Howe QPM, former Commissioner of the Metropolitan Police:
"I worked with CST on and off for about 11 or 12 years directly, and in that time I've seen it develop into a really professional organisation – well-funded, well-organised, delivers on its promises, very challenging, there's no messing about...
"But it has my support and it has the police service of the United Kingdom's support – great partner, it delivers what it says on the tin and it does its best to keep safe and share intelligence and allow us to move forward together."
CST has produced a Police Officer's guide to Judaism, in response to requests from many serving police officers who would like to know more about the Jewish religion, so as they can better understand and assist their local Jewish communities. It explains traditions and religious customs, highlighting practical issues including the Sabbath, dietary laws and matters of death and burial. This highly successful booklet is now in its 4th edition and has also been produced in Scotland as the Firefighter's Guide to Judaism.
---
Parliament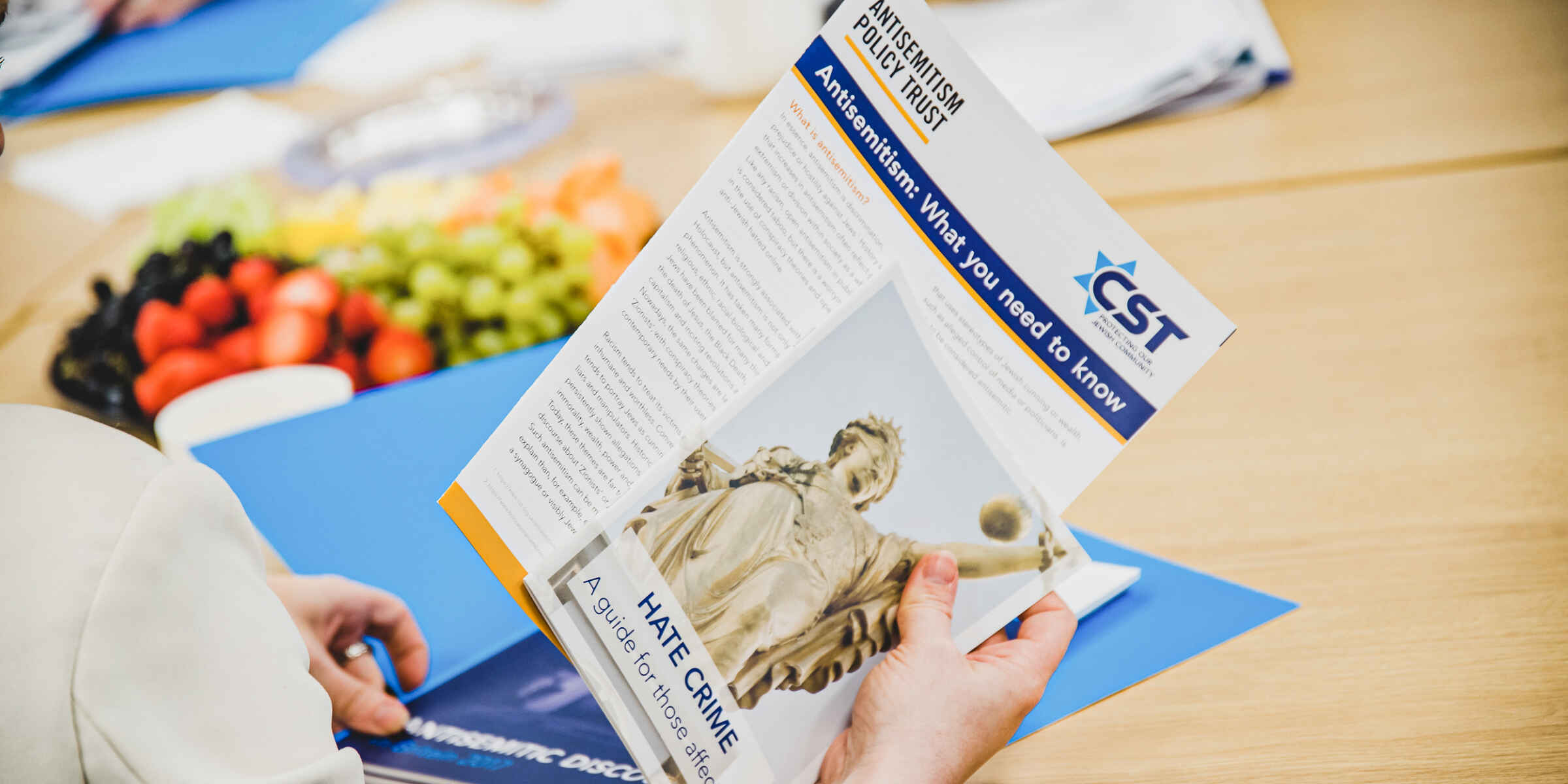 CST works with Members of Parliament from all the main political parties and regularly meets government ministers and opposition spokespeople to discuss antisemitism, racism, extremism and terrorism. CST featured prominently in the 2006 and 2015 reports of the All-Party Parliamentary Inquiry into Antisemitism. This now provides the framework for the continuing Cross Governmental Task Force Against Antisemitism, in which CST plays a key role.