Event Security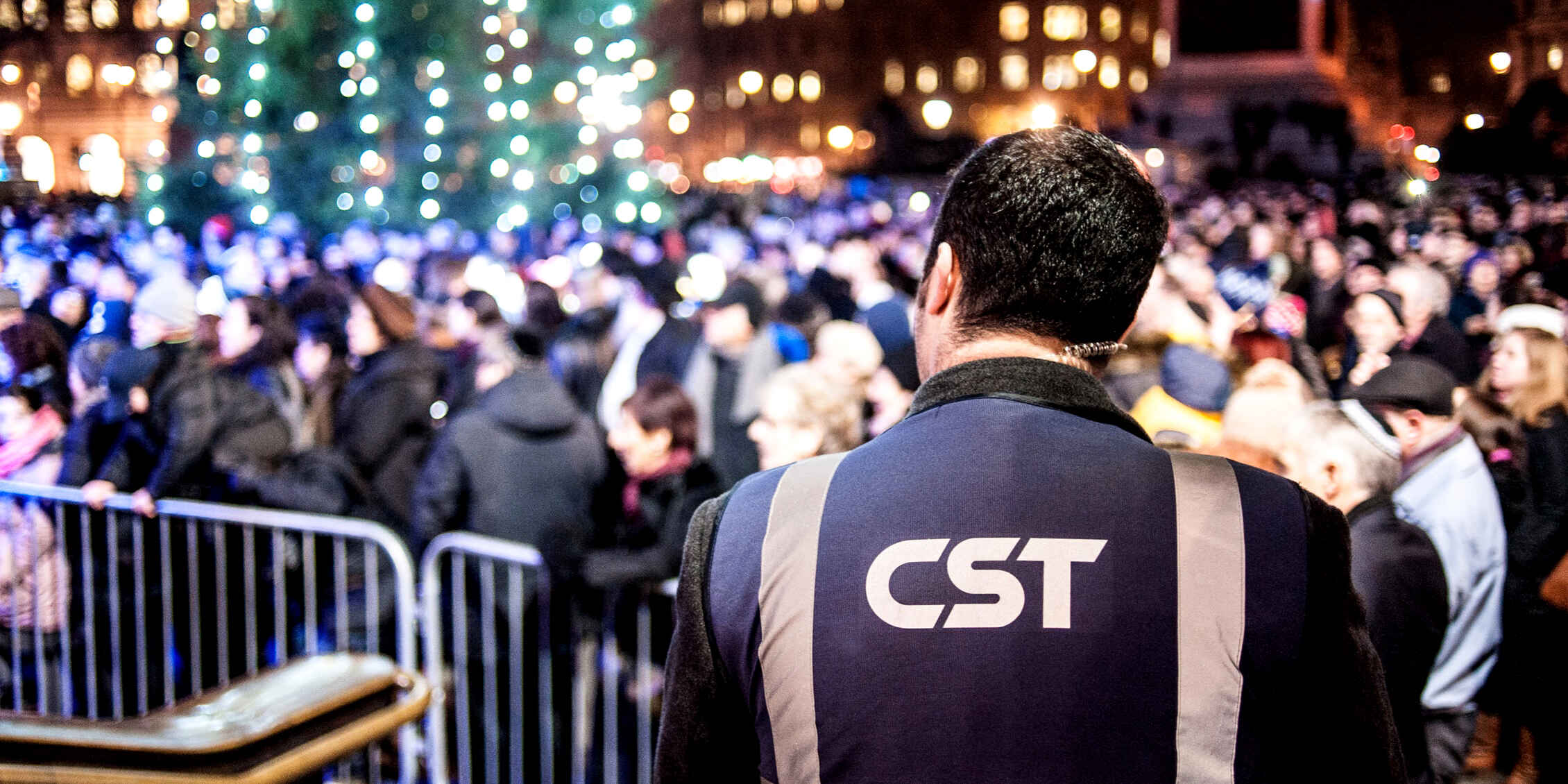 CST secures over 1,000 communal events each year throughout the country. These events can vary from large public rallies to local synagogue and community events. CST's aim is to allow our community to lead its way of life with confidence.
We recommend that organisers of Jewish communal events contact CST in the early planning stages of an event. We will advise as to whether a security presence is necessary, as well as how to advertise an event safely.
If you are organising a Jewish community event and are unsure as to whether you need security, please contact CST. We will give you advice and guidance and if necessary provide CST security cover. It is helpful if you can give us as much advance notice as possible of your event.
Whether or not you have CST security at your event, there are still things you can do to help ensure it takes place in safety. These include:
Appoint a responsible person to be in charge of security.
If you are advertising your event publicly, it is best to not mention the venue. Contact CST for guidance on safe public advertising and pre-registration for events.
Talk to the venues management or caretakers to find out what security they may already provide.
Contact the local police to make them aware of your event, even if they do not need to be present. CST can provide you with the relevant contact information.