CST's Leadership
Mark Gardner, CST Chief Executive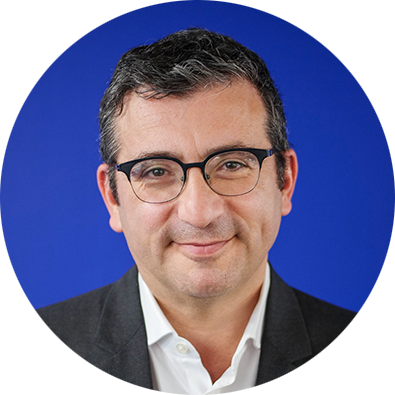 Mark has worked at CST and its predecessor organisation since 1989, and became the Chief Executive in 2020. He is a leading commentator on contemporary antisemitism and has represented British and European Jews in numerous fora, for example giving the keynote speech at the 2015 EU Colloquium on antisemitism and anti-Muslim hate; and giving evidence to the 2016 UK Parliament Select Committee hearing on antisemitism. 
Mark was awarded a Police Commendation for his role in helping lead Scotland Yard's cross-London response to the 1999 neo-Nazi nail bomb campaign. He also played a prominent role in the April 2018 ill-fated Jewish community leadership meeting with (then) Leader of the Labour Party, Jeremy Corbyn MP.
---
Amanda Bomsztyk, CST Northern Regional Director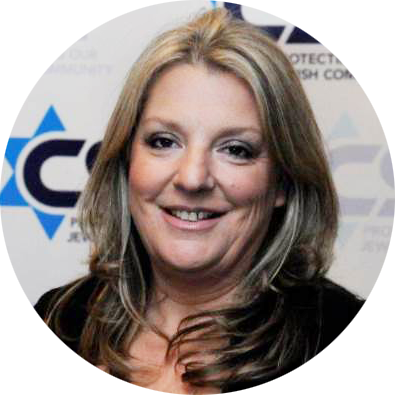 Amanda has been involved with CST for over 30 years; starting as a volunteer, she joined as a member of staff over 20 years ago, coming from a background in PR and advertising.
Amanda's role as Northern Regional Director and key member of the national senior management team is based in Manchester and covers responsibility for the safety and security of the Jewish communities from Birmingham to Scotland, including 30,000 in Manchester and a large Chassidic community in Gateshead, liaising with local government.
Working alongside Chief Constables and regional Counter Terror Units on matters concerning the safety of the Jewish community, Amanda has provided assistance in confidential terror-related trials.
Amanda holds the national and international portfolio for crisis management, on behalf of CST, and has visited and assisted after terrorist attacks at the Brussels Museum and the Great Synagogue in Copenhagen. Amanda frequently advises international Jewish communities around Europe and has also visited the Mumbai Jewish community to train its volunteers.
---
Dr Dave Rich, CST Director of Policy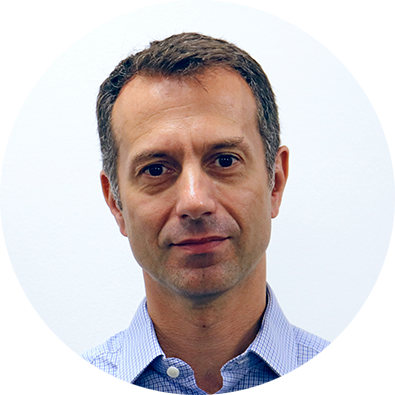 Dr Dave Rich is Director of Policy at CST, having joined CST's predecessor organisation in 1994, and is one of this country's leading authorities on antisemitism and political extremism.
Dave is the author of Everyday Hate: How antisemitism is built into our world and how you can change it; and The Left's Jewish Problem: Jeremy Corbyn, Israel and Antisemitism. He writes regularly about antisemitism and extremism for newspapers and journals in the UK and overseas, as well as speaking on these issues at conferences around the world. Dave's academic publications include chapters and articles on hate crime, conspiracy theories, antisemitism in anti-Israel boycotts, the UK Soviet Jewry movement and campus antisemitism.
In Dave's role as Director of Policy he oversees CST's work researching antisemitism and threats to the Jewish community, as well as CST's advocacy and support for victims of antisemitic hate crime. Dave has represented CST on numerous community advisory groups for the police and the Crown Prosecution Service and provides training on antisemitism to public and private sector organisations.