Volunteer for CST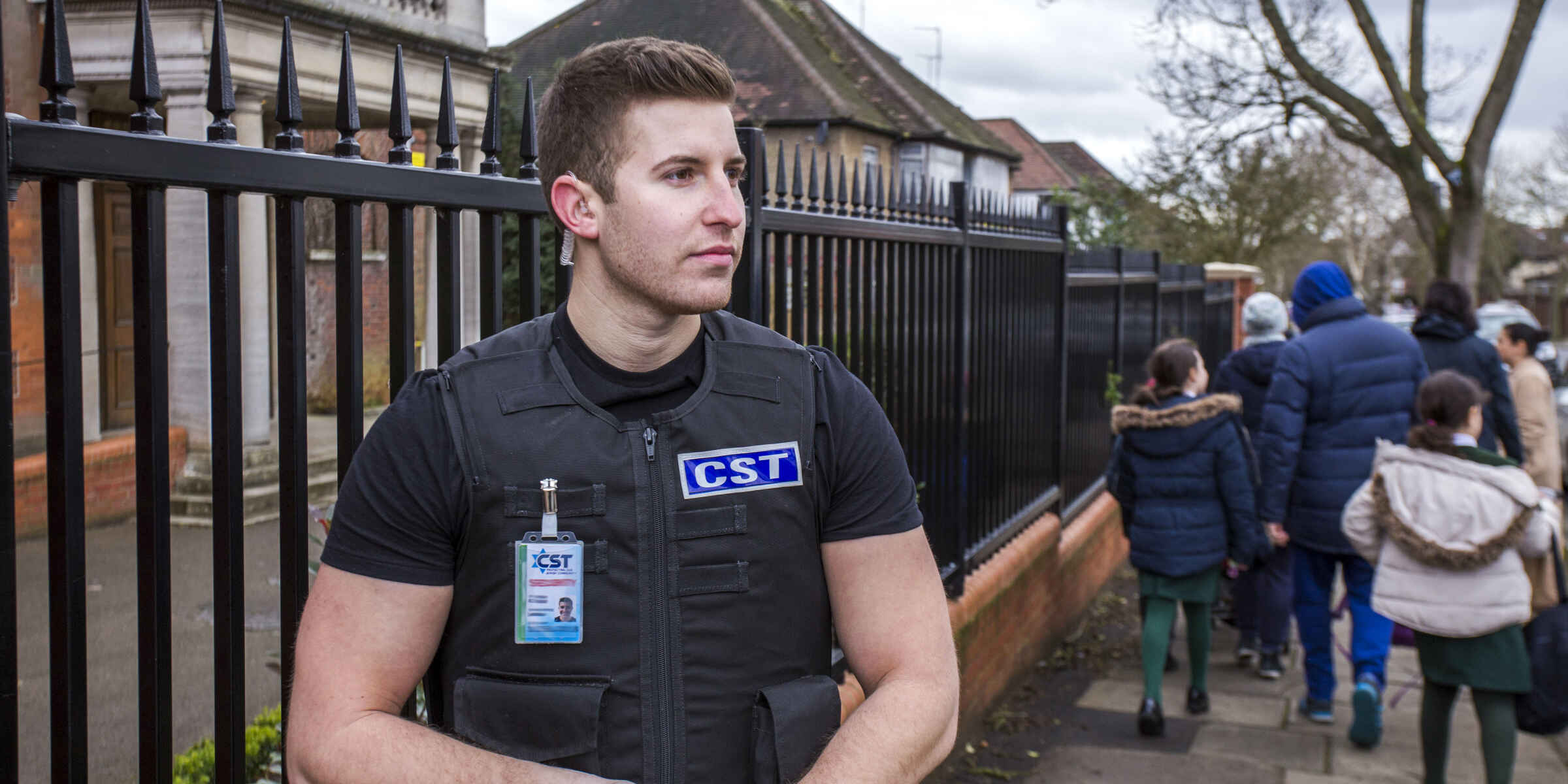 'Without security, we wouldn't have a community' – Gerald Ronson, CST Chairman
Our volunteer security officers are the heartbeat of CST; providing essential physical security at communal events, on High Holy Days, and throughout the year, helping to facilitate Jewish life across the UK.
Join CST today as a volunteer security officer and play your part in protecting our Jewish community. Register your interest now.
---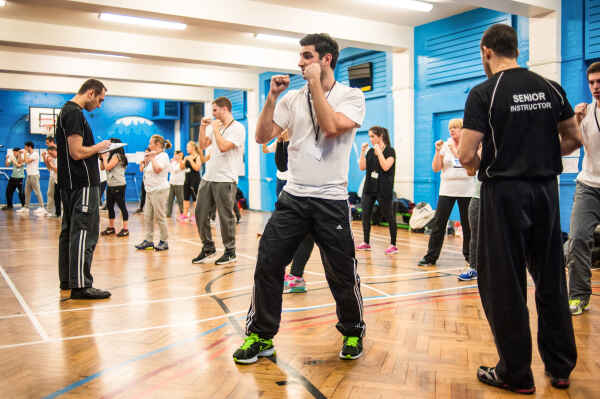 Learn self-defence skills from world-class Krav Maga instructors and improve your fitness
You will be taught Krav Maga, a form of self-defence used by the Israeli army and have free ongoing access to weekly sessions and daily fitness training.
---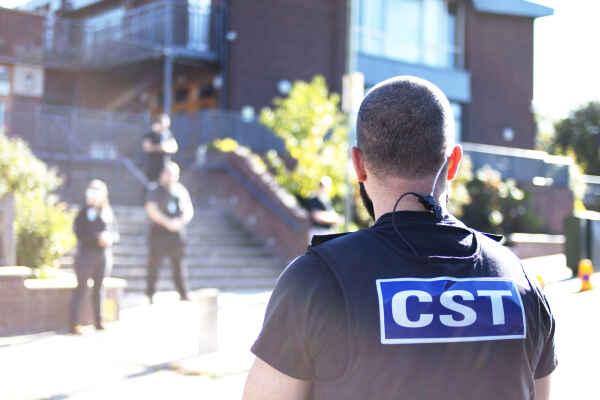 Play an important role in a variety of security operations
Once thoroughly trained in the theoretical, practical and physical aspects of security, you will help to protect our community by participating in security operations.
---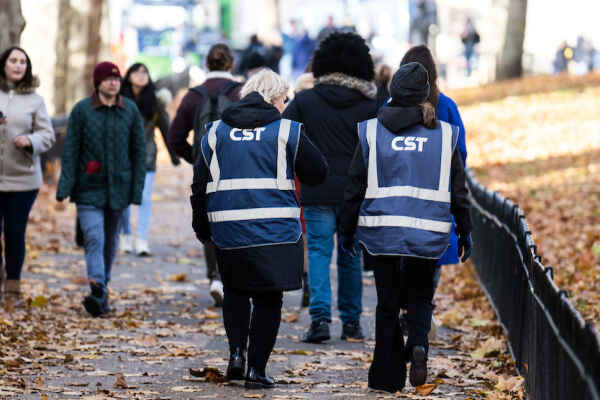 Meet other dedicated and professional security volunteers
CST security volunteers come from all walks of life. If you're over the age of 18, with a reasonable level of fitness, this is a great way to meet like-minded people who also feel passionate about giving back to our community.
---
Whether you are looking to bolster your CV, improve your fitness or give back to our community, volunteering for CST is an inspiring and rewarding experience.

But don't just take our word for it – here's what some of our existing volunteers have to say about it…
What CST does is important, and I wanted to be a part of that. However, in wanting to give – I've gained so much. I've met fantastic people and feel part of a community that supports each other.
Jess, volunteer since 2013

I joined CST because I wanted to contribute to my community and I can't think of a better way than keeping everyone safe.
Andrew, volunteer since 1994

Being a part of CST has given me a sense of purpose outside my working and family life. I enjoy volunteering and look forward to the weekly training sessions – even the early morning ones!
Nathan, volunteer since 2019
---
What the training involves
Through a mix of online security theory and in-person training sessions, our 6-week courses are designed to give you the tools you need to succeed as one of our highly valued security volunteers.
---
Volunteer Progression
We have six operational levels, so there are plenty of opportunities to progress in your security expertise, but volunteering at CST doesn't stop at security duties. Many of our volunteers also progress to management positions as team leaders, heads of regions and other specialist roles such as instructors.
---
Ready to sign up?
Register your interest in becoming a CST volunteer security officer today – we'd be delighted to hear from you.
---
All CST's training courses are free of charge.
We will always endeavour to match people to the appropriate training for their role in the community; naturally not all courses are suitable for all people. All applications are in the strictest confidence.
Please note that all applicants will be required to submit references prior to initial interview.