Report Antisemitism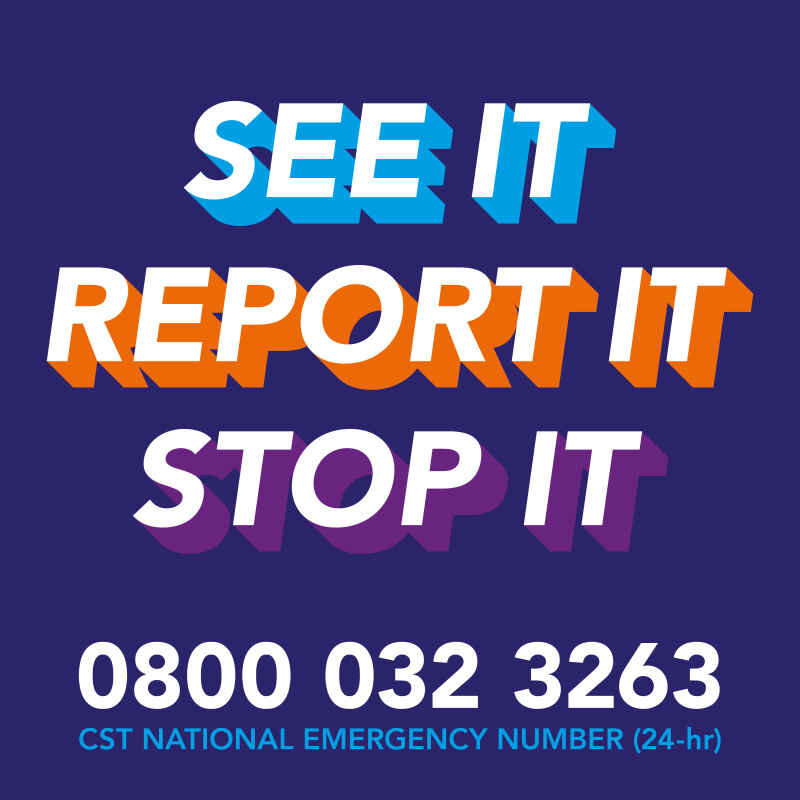 CST publishes statistics and analysis of antisemitic incidents in the annual Antisemitic Incidents Report.
CST defines as an antisemitic incident any malicious act aimed at Jewish people, organisations or property, where there is evidence that the act has antisemitic motivation or content, or that the victim was targeted because they were (or were believed to be) Jewish.
Incidents can take several forms, including physical attacks on people or property, verbal or written abuse and threats, or antisemitic graffiti, leaflets or posters. Incidents can also include social media postings if they involve a UK-based offender or victim.
When reporting an incident to CST, all personal information is handled in the strictest confidence. Please read the CST Victims Privacy Notice to learn more.
Phone

Emergency

Non-emergency

Police: 999

Police: 101

CST's National Emergency Number (24-hr):
0800 032 3263

CST's Head Office (London):
0208 457 9999 

CST's Northern Regional Office (Manchester):
0161 792 6666