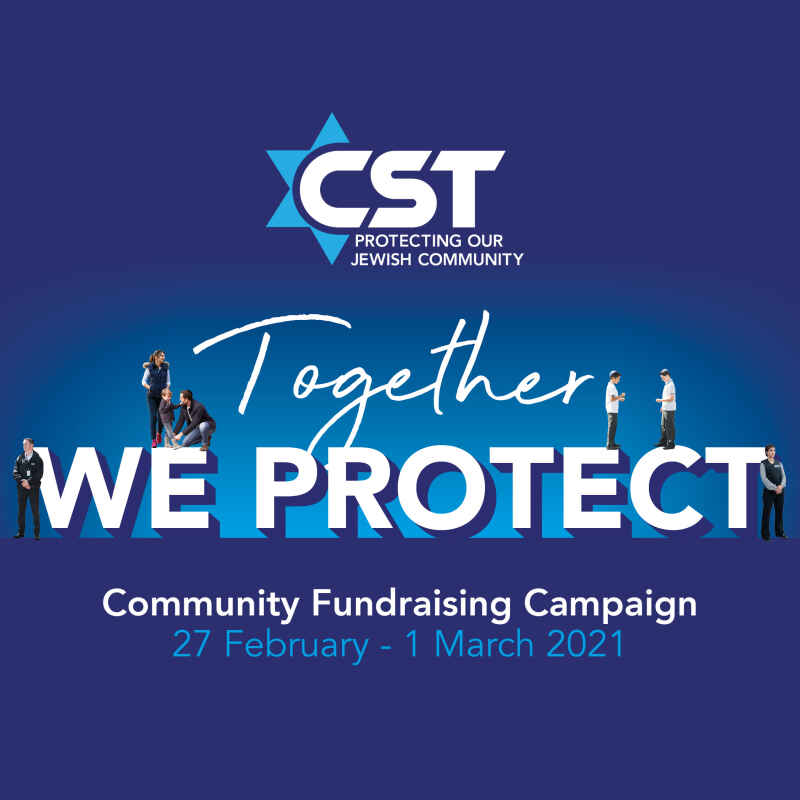 Between 27 February - 1 March, CST launched a national community fundraising campaign.
You can still visit the Together We Protect campaign website if you would like to donate to the campaign, or you can donate directly through the CST donation form.
The generosity across our incredible community far exceeded our expectations.  
Your support helps to ensure that we will continue to have a vibrant, dynamic and - most importantly - protected community.
Thank you: together we did it. 
Please email fundraising@cst.org.uk if you have any questions about our campaign.