CST Blog
Record numbers of CST security volunteers graduate
17 December 2015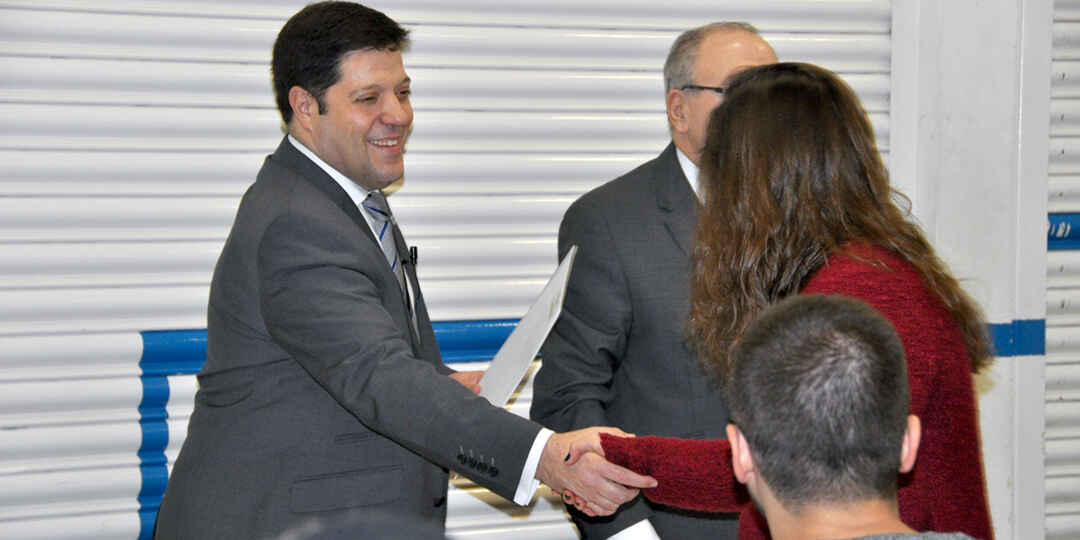 CST security volunteers are vital in CST's work to protect our Jewish community. This year we have witnessed terror attacks directed against Jewish communities in Europe: in Paris & Copenhagen. Following the murder of Dan Uzan Z"L, the Jewish security volunteer killed whilst protecting a Bat Mitzvah in the Danish capital, CST saw a spike in the number of applicants to join our security training courses.
Last night saw the completion of five security courses, with over 120 new security volunteers receiving a certificate and CST badge. Volunteers from across the United Kingdom were present, from as far afield as Scotland and Wales. One of the intensive courses CST offered trained over 40 volunteers, breaking any CST record for one course alone.
At the graduation ceremony, CST's National Head of Training addressed the volunteers and informed them of the next steps they could take on their CST journey. CST's Chief Executive, David S Delew, followed and touched on the commitment and dedication of CST's security volunteers and thanked those present for taking the commitment to help CST to protect our Jewish community.
If you would like to protect your Jewish community and become a CST security officer, please contact us with an application form. All applicants are vetted.
Read More