CST Blog
Lord Weidenfeld Z"L
21 January 2016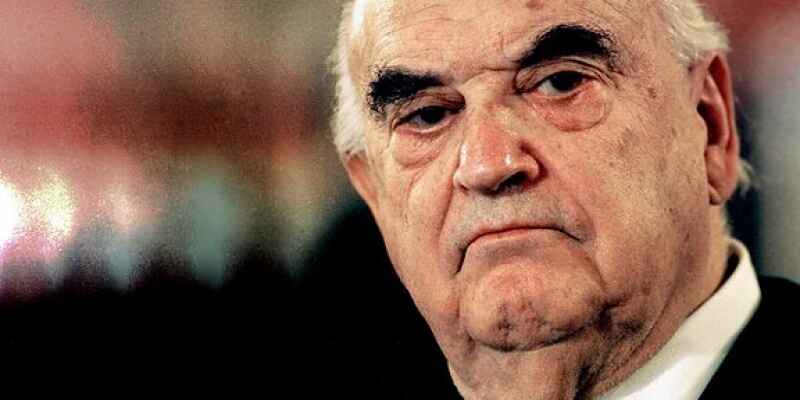 CST is deeply saddened to hear of the passing of Lord George Weidenfeld Z"L, a committed supporter of efforts to combat antisemitism, at the age of 96.
Born in Vienna, Austria, two decades before the outbreak of the Second World War and the Holocaust, Lord Weidenfeld fled to London in 1938. He began his professional life at the BBC and advanced on to having an accomplished career in publishing, producing a multitude of books including memoirs from both Israeli premiers, including Golda Meir and Yitzchak Rabin, and those penned by remorseful Nazis. 
Lord Weidenfeld throughout his lifetime aided Jewish charities and assisted in the fight against antisemitism. He was recognised for his work and received a knighthood in 1969, and made a life peer in 1976. Some of Lord Weidenfeld's many appointments included; honorary vice-President of Justice for Jews from Arab Countries, Governor of the Weizmann Institute and Chairman of the Ben Gurion University of the Negev.
Lord Weidenfeld, at The Fifth Herzliya Conference in 2004, lamented the tragic loss of life during the Holocaust, which he argued could have been avoided:
"The six million Jews killed in the Shoah were nearly all passport holders of one or the other European countries, and many of Israel's inhabitants today are their descendants. Palestine and Jordan were above all members or part of the British mandate carved out of the Ottoman Empire, and Lebanon has strong European affiliations, especially strong ties with France."
Condemning antisemitism globally, Lord Weidenfeld bemoaned:
"Where are the official protests against the bloodthirsty propaganda against the Jewish religion of the state and the media in Arab countries? The "Protocols of the Elders of Zion", originating in Tsarist Russia, that hate literature in which the drinking of blood of Christian children is described as a secret Easter ritual, enjoys a wide circulation. Not so long ago I saw in a bookshop in Amman not one but two new translations of Hitler's "Mein Kampf" and anti-Semitic books of fiction. All this is permitted and tolerated."
Michael Gove labelled Lord Weidenfeld a "mentor, hero and friend" and stated:
"George was always, however, aware of the fragility of our civilisation and he recognised, from personal experience and acute historical study, that the health of any society is reflected in the way it treats its Jewish citizens. It was, George once observed to me, a fact that the most liberal nation at any time in history was always the one in which Jewish citizens felt most safe — the Netherlands in the 17th century, England in the late 19th century, America in our own time — and those countries which were most hostile to Jewish individuals were those nations heading into darkness — Spain at the time of the Inquisition, Germany and Austria in the Thirties and Russia now."
Following his commitment to humanitarian work, interfaith relations and assisting Jewish charities, Lord Weidenfeld established Operation Safe Havens in 2015. The fund aimed to rescue Christians from the violence being inflicted upon war torn Iraq and Syria by Islamic State. Operation Safe Havens helped to fly 150 refugees from the region to Warsaw in July 2015. Lord Weidenfeld reflected on his humanitarian work in 2014:
"I can't save the world… but I had a debt to repay. It applied to so many young people who were on the Kinderstansports. It was Quakers and Christians who brought those children to England. It was a very high-minded operation and we Jews should also be thankful and do something for the endangered Christians."
Read More