CST Blog
Concerns expressed in CST's submission to the Home Affairs Committee Inquiry on Countering Extremism reinforced after Peace TV Urdu channel warned over antisemitism
23 February 2016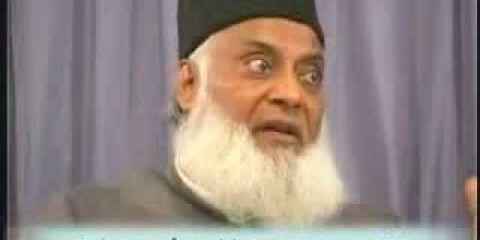 The Islamic satellite television channel, Peace TV, has been warned that it faces sanctions by Ofcom, the broadcasting standards regulator, for allegedly screening antisemitic lectures by the late Dr. Israr Ahmad. He is alleged to have stated on two separate programmes aired by the channel that Jewish people are "like a cancer", that Jews consider non-Jews to be "animals with a human face" and that Jews are a "cursed people" and a "cursed race". Ofcom has said that the "the two programmes contained antisemitic material that was likely to have caused harm and offence".
Peace TV Urdu is part of a network of Peace TV channels founded by Zakir Naik, an Islamic preacher, described by Peace TV as its "ideologue and driving force". Naik was banned from entering the UK in 2010 by Home Secretary Theresa May because "numerous comments" he made amounted to "unacceptable behaviour". Peace TV has been found to be in breach by Ofcom twice before, in 2009 and 2012. 
CST submitted evidence to the Home Affairs Committee Inquiry into Extremism in November 2015, citing the case of Peace TV. In particular, we highlighted the inconsistency that Zakir Naik is allowed to use Peace TV to broadcast his views to UK audiences even though he is banned from entering the country. We explained:
"Zakir Naik was excluded from the UK by the Home Secretary in 2010 for unacceptable behaviours that included support for terrorism. However, Naik remains the de facto licence-holder of an Ofcom-licenced TV channel, Peace TV. He also remains the director of a UK-registered company and the trustee of a UK-registered charity (both called Islamic Research Foundation International), both of which exist solely to raise money to fund his Peace TV channel. Meanwhile, although Naik is banned from appearing in person in the UK, he can speak via video link which facilitates a live interaction with his UK audience that is almost the same as if he were present in person. The ability of the Home Secretary to exclude unwanted individuals from the UK is an important counter-extremist tool, but it may lose its effectiveness if these loopholes and inconsistencies are not addressed."
CST welcomes the ruling from Ofcom which condemns the antisemitism aired by Peace TV and calls for the government to address the inconsistency in its treatment of Zakir Naik's capacity to spread his extremist views in this country.
Read More