CST Blog
CST attends Inter-Parliamentary Coalition for Combating Antisemitism conference in Berlin
23 March 2016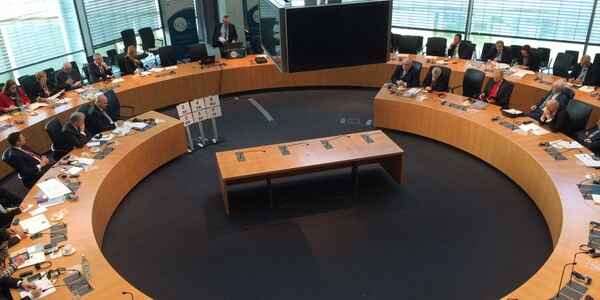 CST is proud to have been represented at a major conference on antisemitism in Berlin where more than 100 parliamentarians were present.  CST's Director of International and Government Affairs Mike Whine MBE and CST's Public Affairs and External Relations officer Jonny Newton attended. This conference was the third to be hosted by the Inter-Parliamentary Coalition for Combating Antisemitism. The conference discussed issues including internet hate speech, community relations and antisemitism in sport.
Director of the EU Rights Agency, Michael O'Flaherty opened the conference. Other participants included the German Chancellor Angela Merkel, Director-General of UNESCO Irina Bokova, UK Justice Secretary Michael Gove, and Labour Shadow Minister Luciana Berger.
Other speakers who addressed the conference included key CST partners including Roison Wood of anti-discrimination in football organization, Kick It Out, and Paul Gianassi of the Ministry of Justice.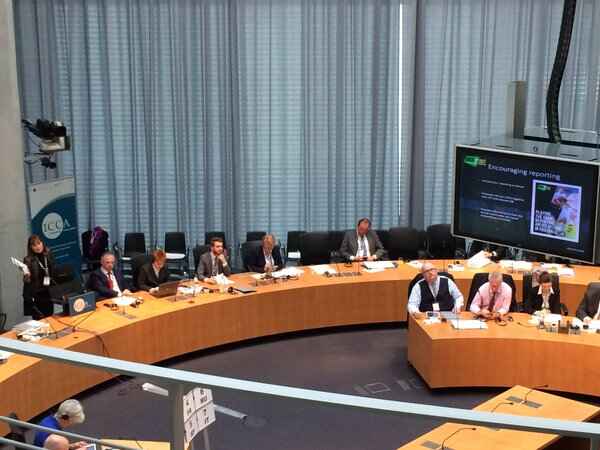 First Vice-President Frans Timmermans addressed the conference and reflected on the rising tide of antisemitism in Europe:
"It is happening again. Jewish children leaving public schools for fear of harassment, teachers no longer daring to teach the Holocaust in a multicultural classroom, Synagogues heavily guarded, students warned to hide their kippahs beneath baseball caps for fear of being knifed on the streets. This cannot be, it must not be our Europe!"
Sir Eric Pickles also addressed the conference and cited CST antisemitic incidents figures stressing there were over "900 antisemitic incidents in a single year". He also compared the state of antisemitism in Europe today to what faced the Jewish community 70 years ago:
"The only difference between now and 70 years ago, is that bigots don't have to get out of bed. Seventy years ago, they had to buy themselves some whitewash and a bucket, they had to go down the street and paint all this anti-Jewish language. Now, they can do it from the comfort of their own home. They don't even have to move the duvet to do it."
Michael Gove, UK Secretary of State for Justice, praised the work of CST and labelled it as a "wonderful charity protecting Jewish people from antisemitism".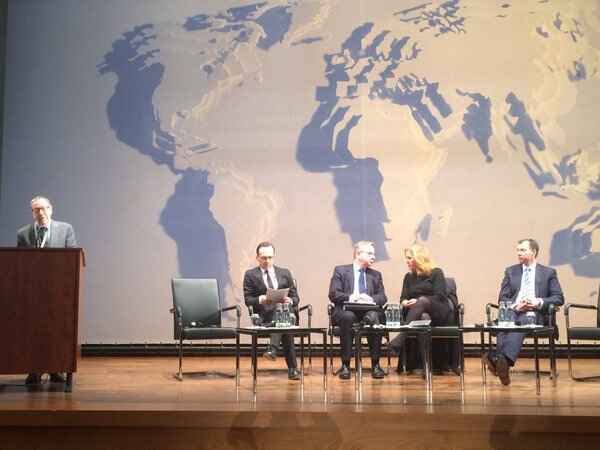 British parliamentarians Sir Eric Pickles and John Mann unveiled a new guide for best practice in tackling antisemitism. The guide is backed by the Department for Communities and Local Government, who CST works closely with to address the concerns of the Jewish community in the UK. The guide provides information for various groups on the best ways to combat antisemitism and outlines the necessity for strong political leadership and representation.
 Frans Timmerman echoed the call to fight against antisemitism:
"We will not rest until we have conquered this age old demon…antisemitism is part of who we are as a society; it is not denying that there is anti-Semitism that will solve the problem, but making sure that we keep combatting in order for it to remain too small to infest the wider society."
Read More