CST Blog
Far right demonstrators at Golders Green war memorial
2 April 2016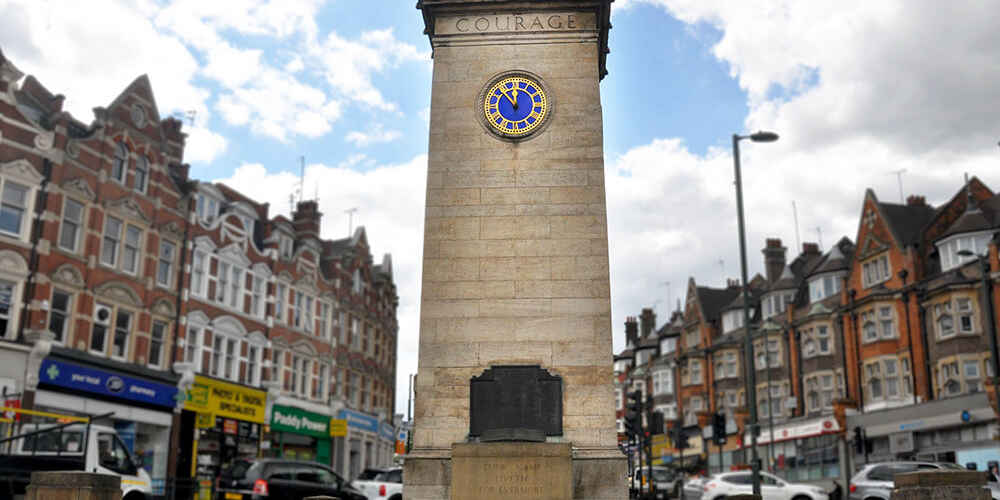 Nine far right activists held a supposed "anti-Shomrim" demonstration at the war memorial opposite Golders Green Underground Station from 1345-1415hrs on the afternoon of Saturday 2 April. (Shomrim is a Jewish neighbourhood watch group.) The demonstration was extremely small, but it occurred near the heart of one of Europe's largest and most vibrant Jewish communities, so will come as a shock to many Jews, and indeed to all those who oppose antisemitism and racism. In particular, it is sickening to think of these thugs demonstrating at a war memorial for those who died fighting against Hitler and Nazism.
The demonstration occurred on the Jewish Sabbath, meaning Police were in attendance and CST was securing our Jewish community. Other than the actual demonstration, CST is not currently aware of any antisemitic incidents having been reported at this time. Similarly, CST is not aware of any arrests having occurred. 
The origin of this particular demonstration is that far right activists had applied last year to hold the same event in Golders Green on 4 July, but this was moved upon Police instruction to Whitehall (see here). The decision to move last year's proposed demonstration was highly unusual, and occurred following much concern, publicity and controversy surrounding the planned event. This included CST and many of our communal partners voicing strong opposition, as well as the planning of anti-fascist protests in opposition to the demonstration. Now, the demonstration appears to have occurred upon very short notice and with little or no attendant pre-publicity. It included two well-known activists, Jeremy Bedford Turner and Bernadette Jaggers.
It is not, however, the first time that such a group has demonstrated in this way. Last year's 4 July demonstration was preceded by a similar event three months earlier on 18 April in Stamford Hill, another large and thriving Jewish community in North London (see here). On that occasion, the demonstration was restricted by Police and counter-demonstrators to an area well away from the Jewish community. The Stamford Hill demonstration arose from antisemitic social media postings by Joshua Bonehill, an attention seeking provocateur who was recently sentenced to 3 years and 4 months imprisonment for his actions. That is the direct antisemitic cause for this demonstration in Golders Green: but there remains a far deeper reason, known by Jews and all decent minded people.
Read More