CST Blog
CST working to protect our community
27 May 2016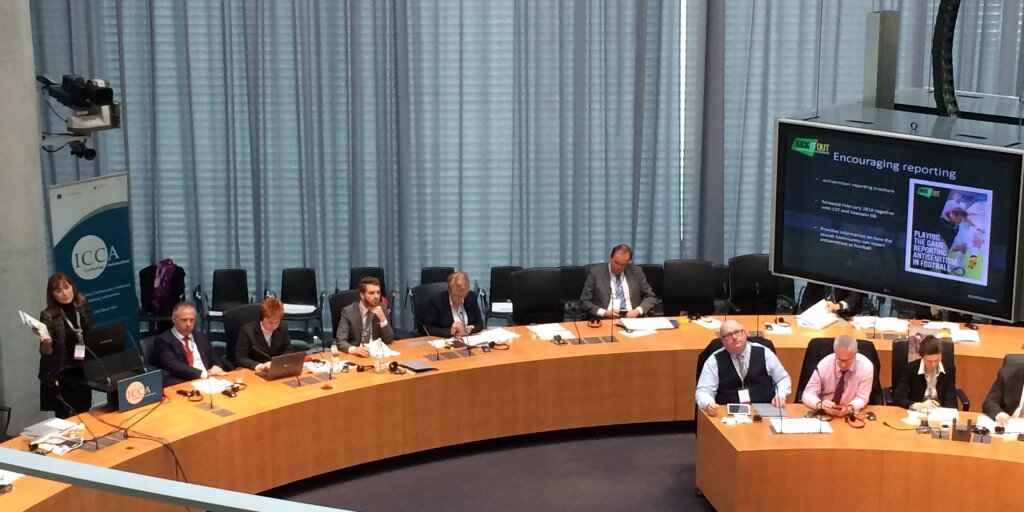 It is a rare that all members of the CST Communications department are in the office at the same time, such are the volume and variety of meetings that we all engage in.
The team juggle several meetings every week with a broad spectrum of partners, stakeholders and interested parties. In May, CST representatives continued to meet with several MPs and Peers from all main political parties and at all levels to discuss issues around Jewish communal security and antisemitism. 
Due to the excellent reputation that CST has built through our long term and responsible approach to communal security, the meticulous recording and analysis of antisemitic incidents, and our standing within and outside the Jewish community, many Government departments are keen to seek our counsel. In recent weeks, amongst many other meetings with Government, we have joined a communal delegation to see Universities Minister Jo Johnson at the Department for Business Innovations and Skills; attended international conferences with senior Civil Servants from the Ministry of Justice; briefed a team of Prevent Coordinators on antisemitism; hosted a Civil Servant from the Office for Security and Counter Terrorism; and invited to the launch of the FCO annual Human Rights and Democracy report. CST was also privileged to attend the launches of two anti-discrimination campaigns, Kick It Out's #KlickItOut campaign and the launch of #ReclaimTheInternet with Yvette Cooper MP and others. CST's lead on social media also participated in a successful conference run by the United Nation's PRISM project focused on preventing and tackling hate speech in new media. Representatives of CST also attended the successful launch of Islam Awareness Week in Birmingham, which aims to promote social cohesion.
As the CST lead on International Affairs, Mike Whine MBE is not only out of the office much of the time, but also out of the country (his trips are often funded by the organisations that invite him). In the last month alone he has represented CST at conferences and symposiums in the US, Israel and Ireland to discuss and present on topics ranging from online antisemitism to the current state of the Far Right.
The CST office itself attracts a string of visitors. In the run up to the recent London Mayoral Election we were proud to host both Sadiq Khan and Zac Goldsmith for briefings with CST senior management and a tour of the CST operation, who both went on to feature concerns around antisemitism and Jewish communal security prominently in their campaigns. In Sadiq Khan's case, this has continued into the first few weeks of his mayoralty.
Read More