CST Blog
Anjem Choudary found guilty of inviting support for Islamic State in Syria
17 August 2016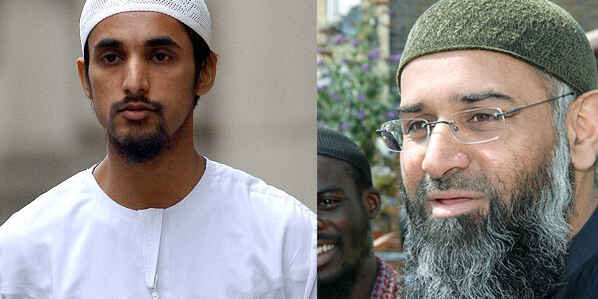 Hate-preacher Anjem Choudary has been found guilty of inviting support and swearing allegiance to Islamic State in Syria (ISIS) alongside Mohammed Mizanur Rahman. Due to the possibility of prejudice in another case, reporting restrictions meant that the verdict has remained confidential for a number of weeks. Choudary faces the possibility of 10 years in prison and the jury took under three days to come to their unanimous decision. 
The pair were found to have engaged in activity which invited support for the terror group, Islamic State in Syria. The court watched several videos of Choudary, heard extracts from several speeches by both Choudary and Rahman and read vast swaths of messages between Choudary, Rahman and others.
In one speech presented to the jury that Rahman had posted on YouTube, he stated that:
"Jihad doesn't happen when you're working at Marks and Spencer, and you're not supposed to be working there anyway, Israeli company."
Choudary told the court about how he became a practicing Muslim and studied under the tutelage of Omar Bakri Muhammed, who led Hizb ut-Tahrir in Britain and went onto found Al-Muhajiroun with Choudary.
When questioned by the Prosecution, Choudary alleged that he was not supporting, or inviting support for ISIS, he was merely discussing the topic of the day, ISIS, and attempting to give an Islamic perspective. Choudary deflected questions on whether he supported terror attacks or Islamist inspired violence, such as the London bombings in July 2005 and the murder of Fusilier Lee Rigby in 2013. Choudary stated that he believed in the 'Covenant of Security'; namely that if a state protects your life and health one is not allowed to harm them.
Messages and social media posts sent between Choudary, Rahman and others included warnings against stating support for ISIS. For example, when ISIS declared a caliphate in the Summer of 2015, Choudary warned via Whatsapp message that public and open support for ISIS was "not wise". Choudary clearly hesitated about declaring support for ISIS as he was unsure as to whether they fulfilled the correct Islamic criteria. On the other hand, a message from co-defendant Rahman was included in the evidence presented to the jury:
"Allahu Akbar #Khalifah has been declared!!! Allahu Akbar Allahu Akbar. Dawn of a new era. End of #Israel."
Additionally a revealing message from Choudary to his wife stated:
"How am I ever going to make hijra [taken to mean here migration to Islamic State] if you keep exceeding your phone limit."
To which Choudary responded, when questioned in Court, that he meant it as a joke and in no way meant he actually wanted to move to Islamic State. However, a discussion via Whatsapp about how to respond to the media following the beheading by ISIS of journalist James Foley was presented to the jury:
"When they say aren't you disturbed by the clip, say yes, like when one of the Muslim children killed by Jews in Gaza which Obama said was defending, yes I'm very disturbed etc…"
One prominent follower of Choudary was Siddahartha Dhar of East London, prior to his move to Syria. After being arrested alongside Choudary and Rahman, he fled to Syria to join ISIS alongside his family. Dhar has now allegedly replaced ISIS executioner Mohammed Emwazi, otherwise known as Jihadi John. In a YouTube post Dhar exposed his antisemitic views:
"Adolf Hitler. He was someone who read up on this thing called the Protocols of the Elders of Zion. And obviously we all know what he did. But what is it? The Protocols of the Elders of Zion has basically got 24 points. And it really exposes their [the Jews] hatred for humanity. Their hatred, not just towards the Muslims but towards the Christians. You know the Christians they ally with them, but the Jews hate them. The Hindus, the Sikhs, the Atheists, whatever other religion, they have a burning hatred for them and they don't regard them in any anyway as someone they want to become like. And they have no qualms about wanting to subjugate them, oppress them and exploit them."
Following the guilty verdict for both Choudary and Rahman, Commander Dean Haydon, head of the Met Police's counter-terrorism unit stated that the conviction is a:
"significant prosecution in our fight against terrorism…These men have stayed just within the law for many years, but there is no-one within the counter-terrorism world that has any doubts of the influence that they have had, the hate they have spread and the people that they have encouraged to join terrorist organisations….Over and over again we have seen people on trial for the most serious offences who have attended lectures or speeches given by these men…The oath of allegiance was a turning point for the police - at last we had the evidence that they had stepped over the line and we could prove they supported Isis."
It has also been revealed that Anjem Choudary's wife, Rubana Aktar, now faces investigation by the Police after she was filmed leading a group of women who allegedly support ISIS. In the film, Rubana was filmed accusing "filty jews" of "audacity and arrogance".
Mark Gardner, CST Deputy Director, writing in the Jewish News today responded to the conviction of Choudary and Rahman:
"Perhaps the reason Choudary got away with it for so long is because he was actually innocent, in the sense that he did always manage to dance on the very edge of the law (he is a solicitor by trade and obviously a very clever man). It is, however, hard to shake the suspicion that he has only now been convicted, because the danger he has posed in recent months or years, demonstrably outweighs whatever intelligence benefits were believed to be being gained by letting him stay at large. If so, this would be very worrying, because it would be a sign that the danger posed here and now by British Jihadists has never been higher."
CST welcomes the conviction of both Choudary and Rahman for inviting support for a proscribed terror group, but regrets that they were not prosecuted much sooner.
Image Credit: Wikipedia / Robin Bell/Central News
Read More