CST Blog
The new normal? let's hope it isn't
6 February 2017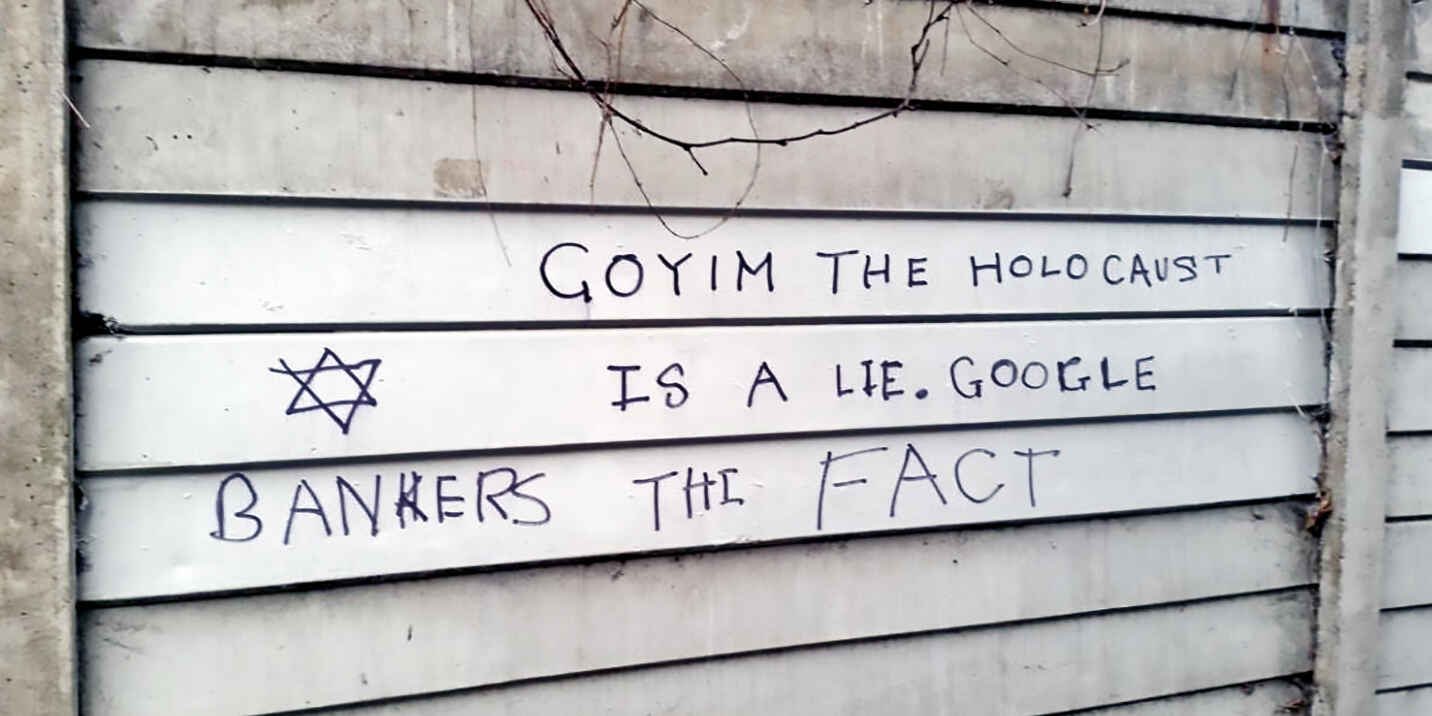 This opinion piece, by CST Chief Executive David S Delew appeared in the 3 February 2017 edition of the Jewish Chronicle, where it was entitled, "The new normal? let's hope it isn't".
The article discusses CST's latest annual Antisemitic Incidents Report, showing that CST recorded a record high number of incidents in 2016. A pdf of the report may be read here.
I was not surprised when CST's analysts came to me with our latest statistics, showing a record high number of antisemitic incidents reported in 2016.

I knew the relentless pressure that our teams had been under, responding to over 100 antisemitic incidents per month, urgently providing security responses, victim support and liaison with police.

I saw how many times antisemitism was headline news last year, with all the stress that brought for our community, for my CST staff and for our CST volunteers.

So, the record high was no surprise, but my heart still sank when it was confirmed, because CST's goal is to protect our community and facilitate its confident, open way of life. We will never conceal the reality of antisemitism, but we will never hype it either. I fear this record high will now combine with last year's antisemitism headlines, further obscuring the vital context that most of the time, British Jewish life is overwhelmingly positive and vibrant: even if that daily reality doesn't make the news.

There is another reason for my concern. Previous record highs could basically be explained by Middle East trigger events. This did not make the incidents in any way better. Indeed, at those times, incidents were often more violent than what we saw in 2016, but the feeling remained that this was somehow a different sort of antisemitism, what some people called "the new antisemitism".

Make no mistake, another conflict in the Middle East will raise all of that hatred again, but 2016 was not "the new antisemitism". Rather, the record figures appear to show a lid being lifted off plain old antisemitism. It is basic racism, as if what we hoped was increasingly unsayable is now coming out once again.

In the decade before 2016, we surpassed 100 incidents in a month on six occasions. In 2016, from May to December, it happened eight months in a row. As I write this column, nothing has changed this last month. It is totally unprecedented. We are dealing with something that I am determined not to call a new normal, but it risks becoming exactly that.

All of this makes it more important than ever that police, government and prosecutors not only do their work, but are seen doing it.

At CST, nobody is running scared. We will continue encouraging our community to lead its Jewish life. Simultaneously, we will keep fighting antisemitism at every turn. Ultimately, we can only ever be as strong as our community allows us to be and I invite you all to support us in our work.
Read More