CST Blog
CST welcomes new Mayoral Police and Crime Plan for London
22 March 2017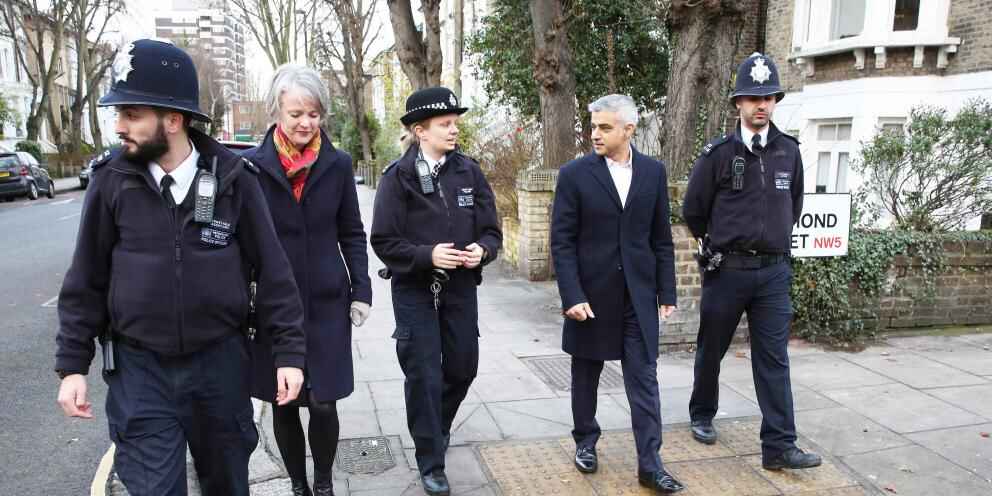 CST is pleased to welcome Mayor Sadiq Khan's newly published Police and Crime plan for London. The Plan prioritises violence against women and girls, keeping children and young people safe, and importantly focuses on hate crime and violence. The plan sets out a list of commitments to tackle hate crime, including antisemitism, as well as to provide support for victims of such crimes. The Plan also includes a new Online Hate Crime Hub and new support for groups helping victims of such crimes.
In terms of tackling hate crime, the Plan commits to working with the Deputy Mayor for Social Integration, Social Mobility and Community, the Metropolitan Police, local authorities and educators in schools. This will help to ensure that antisemitism, and other forms of hatred, are tackled on every level. CST is pleased that the Plan includes a focus on training and awareness for the Police, which CST already works on with several seminars annually and our Police Officer's Guide to Judaism. This training commitment in the Plan will ensure that the Police can help to provide the correct response and have the correct skills, to act on antisemitic hate crime.
For victims, the Plan sets out a list of pledges to ensure better support. For example, the Plan commits to publishing satisfaction rates for hate crime victims, including the results of hate crime cases. The Plan also proposes to extend the Hate Crime Victims' Advocates (HCVAs) scheme, who offer expert and targeted support for victims of hate crime. CST is a key partner of the HCVA scheme, CATCH: Community Alliance to Combat Hate, which aims to tackle hate crime in the London boroughs of Hackney and Westminster. The Plan aims to encourage and assist with reporting, which includes funding for support groups and third-party organisations. This will assist with the challenging demands of rising reports of hate crimes, including antisemitism.
CST works hard to tackle antisemitic hate crime online, including antisemitic hate crime on social media and particularly welcomes the new Online Hate Crime Hub. CST is a member of the Community Advisory Group for the online hub. This scheme will help the Police with their response rates to hate crime online and will create an "investigative Police resource" for these crimes.
Mayor Sadiq Khan states he is "determined to stand up against this scourge in our city":
"We've all seen and heard reports of awful crimes against people because of who they are – because of their religion, their sexual orientation, gender, age, race or because they are disabled. Hate crime and intolerance causes enormous harm to people and erodes the sense of community and diversity that is one of London's most precious assets. In the world we live in today, the small minority who seek to divide  us and victimise others because they are different are feeling emboldened. We intend to challenge hate crime robustly, wherever and whenever it is encountered, and provide better support to its victims."
CST is pleased to have been included in the consultation period and is mentioned by MOPAC in the Plan as one of the several key groups who assisted with the formulation of the Plan. CST will continue to work closely with MOPAC to ensure that antisemitism is tackled correctly and effectively, and to ensure that victims of antisemitic hate crimes are helped by the Police and the Crown Prosecution Service. 
[Image: MOPAC] 
Read More