CST Blog
CST volunteers and commercial security guards detain man with knife
17 July 2017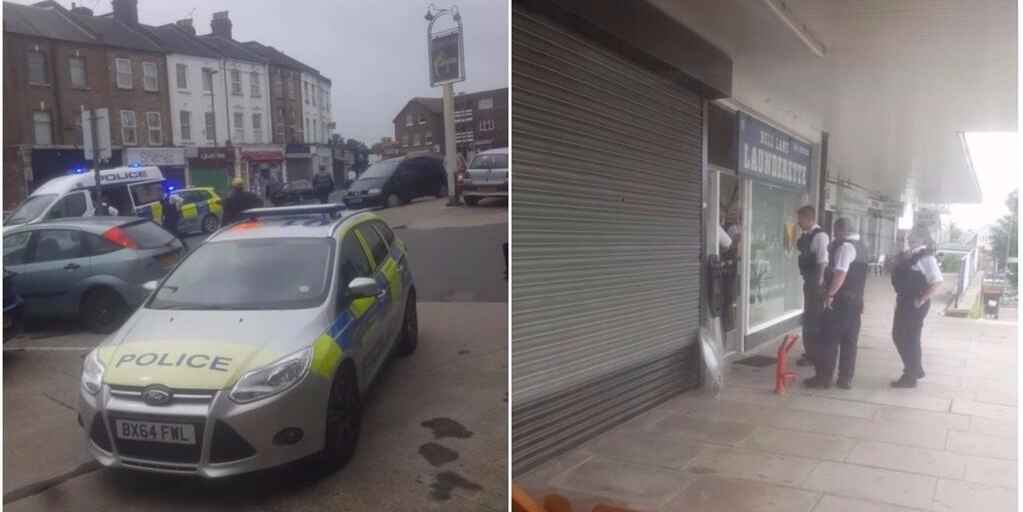 On the morning of Saturday 15 July, CST volunteers and commercial security guards helped protect the Jewish community from a potentially serious incident. 
Shortly after 11.15am, a man was seen running in Brent Street, Hendon, north west London. The man was barefoot and bare chested, carrying two knives (one a large kitchen style knife, the other smaller). He rushed down a narrow lane in which a synagogue is located, and which is a dead end. Ahead of him, synagogue congregants ran into the building, ushered by the synagogue's own CST-trained security officer and a commercial security guard employed by the synagogue.
The man with the knives was in a confused state. It is not clear if he knew that he was running towards a synagogue, but he stopped a very short distance after passing the door, which was now closed with the security officer in front of it. The security officer and the commercial security guard bravely confronted and spoke with the man, before he then ran back where he had come from, into Brent Street. At no stage did the man attempt to enter the synagogue, but he was waving his arms, with knives in both hands.
CST Shabbat patrol volunteers, alerted to the situation, chased after the man in close pursuit as he ran inside a launderette on Bell Lane. The CST personnel, seeing the launderette was empty, held the door closed from the outside and spoke to the man. Commercial security guards from nearby synagogues and members of the public also rushed to assist. Police then arrived and the man was detained under the Mental Health Act.
CST Chief Executive David Delew stated:
"I want to sincerely thank the CST personnel, the commercial security guards and members of our community for their quick and courageous reactions in very difficult circumstances, confronting the danger: both at the synagogue and then when the man was subsequently detained, prior to his arrest. It now seems clear that this was not an intended attack against our community, but it was a fast moving and dangerous situation for all involved. This is why CST does its work and we encourage others to join us in it."
[Image: Jewish Chronicle/Amir Cohen/YouTube]
Read More