CST Blog
CST supports National Hate Crime Awareness Week alongside major community groups, Police and Government
20 October 2017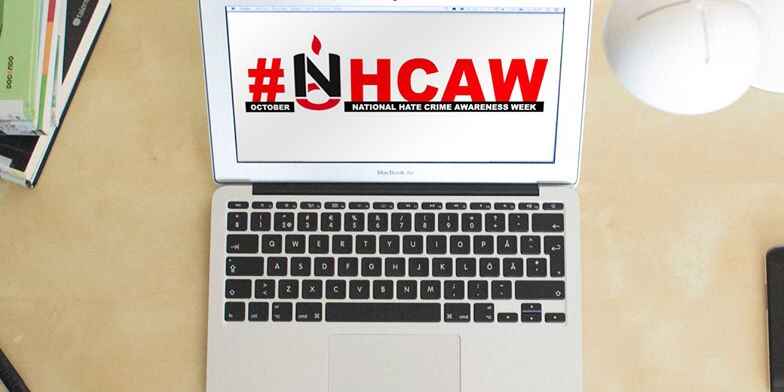 CST is proud to support the annual National Hate Crime Awareness Week. It has been CST's pleasure to join several events this week to promote education about hate crime and help those who have been affected. These events include the Surrey Police Hate Crime conference, the Mayor's Office for Policing and Crime (MOPAC) stakeholders meeting at City Hall, hosted by Victim's Commissioner Claire Waxman as well as an event with Brent Council and a visit to CST by Baroness Williams of Trafford, Minister of State for Countering Extremism and Solicitor General Robert Buckland QC MP.                                     
At the Surrey Police Hate Crime Conference CST's Antisemitic Incidents Analyst was joined on the professional expert panel by other minority community organisations. Fiyaz Mughal OBE, Founder and Director of Faith Matters, spoke about anti-Muslim hatred; Mike Ainsworth, London Director of Stop Hate UK, spoke about disability hate crime; Hilda Brazil, Surrey Gypsy Traveller Communities Forum, discussed anti-traveller hatred and Jon Garland, Professor of Criminology at the University of Surrey, discussed LGBT+ hate crime. Other speakers at the conference included Paul Giannasi, Cross Government Hate Crime Lead; Gareth Morgan South East Crown Prosecution Service Representative; David Munro, Surrey Police and Crime Commissioner and Superintendent Gary Pike, Surrey Police Hate Crime Lead, who provided an overview of the direction of hate crime for Surrey Police. Attendees at the conference also heard from a victim of hate crime, who presented a moving and impactful account of their experience of the incident and criminal justice process.  
The Stakeholder's event at City Hall, organised by MOPAC, brought together representatives from minority community groups. Also attending were Chief Superintendent Dave Stringer, Head of Community Engagement, alongside representatives from MOPAC and the Crown Prosecution Service. The meeting's objective was for the Victim's Commissioner to receive feedback on the structure of her plan to make victims more central to criminal justice process, as well as to improve their experience navigating the criminal justice system.
Additionally, this week, Dr Dave Rich, CST Deputy Director of Communications, joined Brent Council for their Hate Crime Conference, which looked at the themes of hate crime and discussed working with hate crime victims. CST partners, Tell Mama UK, spoke alongside Dave, and speakers from other minority community groups, including Mosaic LGBT Youth Centre and the East European Resource Centre, addressed attendees.
CST was also delighted to host Baroness Williams of Trafford, Minister for State, at its headquarters in North London. Baroness Williams met with several representatives from CST, including Mark Gardner, CST Director of Communications, in addition to the CST Director of Security for London and Southern Regions, CST Head of Training, members of the research department and representatives of the CST antisemitic incidents team. Baroness Williams heard about the crucial work CST is doing to protect our Jewish community and fight antisemitism, as well as a demonstration of the CST National Security Control Room. One important aspect of CST's work is education and work with youth groups to combat antisemitism and keep Jewish students safe. For this reason, Baroness Williams met with Liron Velleman, the Union of Jewish Student's Campaigns Organiser, and Nathan Servi, who manages the CST and Maccabi GB 'Streetwise' project.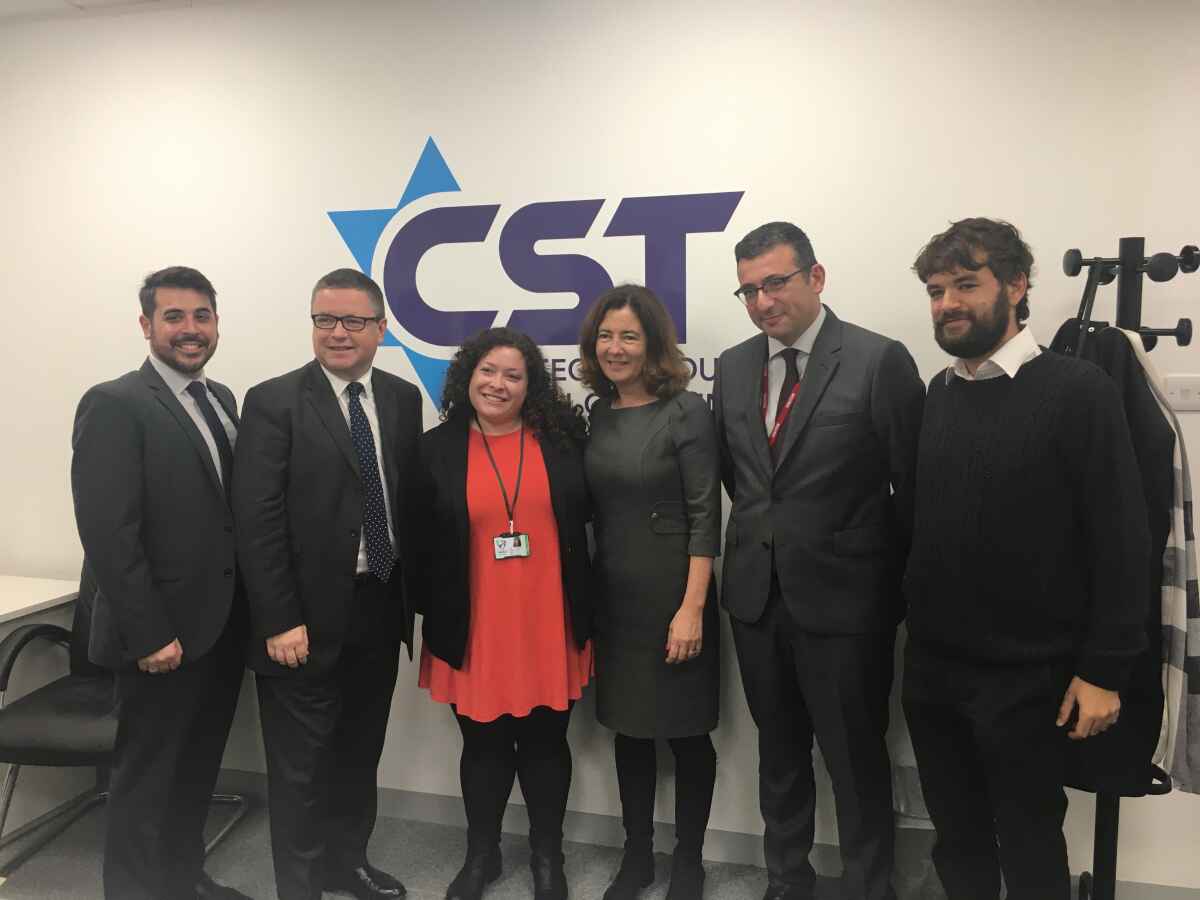 This week, the University of Cambridge's Forum on Geopolitics hosted Dr Dave Rich to analyse the resurgence of antisemitism in British Politics. The event was not formally part of National Hate Crime Awareness week but fell aptly during an important time where the issue of hate crime and the rise of antisemitic incidents is being discussed. Dave spoke alongside Rowan Williams, former Archbishop of Canterbury; Chief Superintendent Dave Stringer, Head of Community Engagement at the Metropolitan Police; and Julie Ebner, a researcher at the Institute for Strategic Dialogue. The event was chaired by Professor Brendan Simms, Director of the Forum on Geopolitics. 
CST wishes to thank all those supporting and working on National Hate Crime Awareness Week, and for bringing this important issue to the forefront. If you have been subjected to hate crime, of any form, you can download the CST and Tell Mama UK 'Hate Crime: A guide for those affected' which includes advice useful for anybody who has suffered any kind of hate crime. 
Read More