CST Blog
Pensioner who daubed anti-Zionist and antisemitic graffiti in Dunham Massey sentenced following cooperation between CST and Police
6 November 2017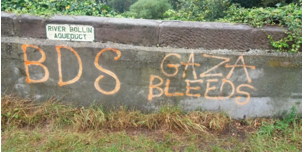 Timothy Rustige, a 68-year-old pensioner from Altrincham, has been sentenced following a campaign of graffiti, including antisemitism. CST's Northern Regional office worked closely with Police following the several incidents at the River Bollin Aqueduct in Dunham Massey, that took place between August 2016 and June 2017.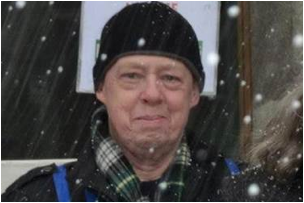 Rustige daubed the graffiti, including phrases such as "ZioNazis" and "BDS Gaza bleeds" repeatedly on the walls of the aqueduct. CST worked closely with the Police in their efforts to catch the perpetrator. The Police installed a hidden camera and caught Rustige in the act.
Last week Rustige appeared in court on eight counts of criminal damage relating to the graffiti. He pleaded guilty to the offences and was ordered to pay £500 in compensation and to complete a 12-month community order, including 140 hours of unpaid work.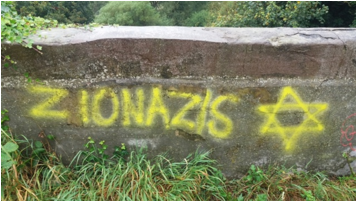 CST's Northern Regional Director, Amanda Bomsztyk responded to the sentencing:
"We are pleased that Timothy Rustige has received the sentence he deserves following his campaign of antisemitism and anti-Zionist graffiti. It is simply unacceptable for anyone to cause such upset by scrawling antisemitic graffiti and we hope this sentence will deter others from carrying out similar acts."
CST wishes to thank Greater Manchester Police for their efforts to catch this antisemitic criminal and CST wishes to thank the Crown Prosecution Service for their work on this case.
If you have been a victim of, or witness to, antisemitism, you can report it to the CST Incidents department. 
[Cover image credit: Community Security Trust]
Read More