CST Blog
CST attends First Victims' Summit in Westminster organised by the Victims' Commissioner for London
22 November 2017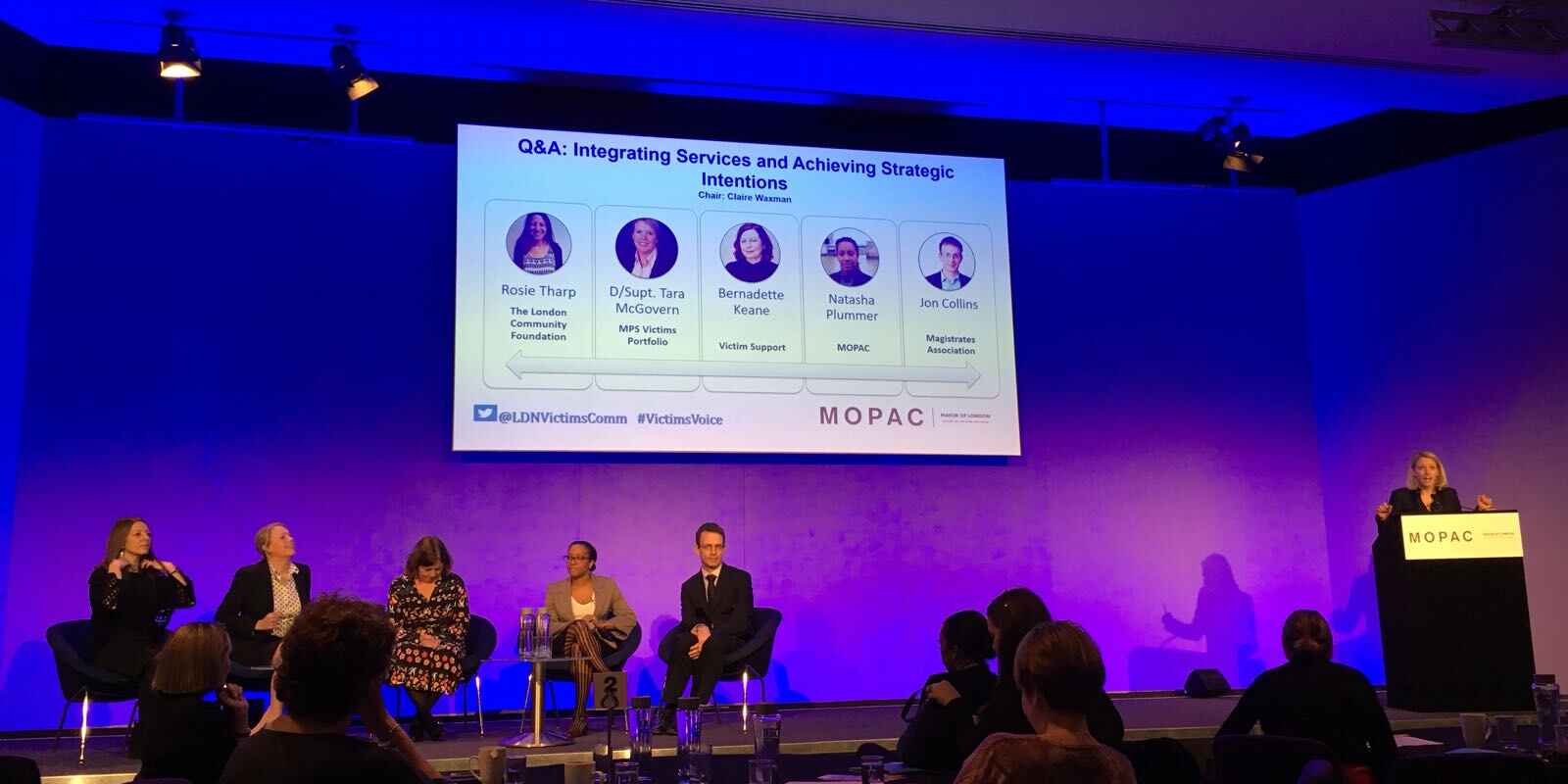 Yesterday CST was delighted to attend the First Victims' Summit in Westminster, hosted by Claire Waxman, Victims' Commissioner for London. 
As well as Sadiq Khan, Mayor of London, other speakers included Assistant Commissioner, Patricia Gallan (MPS), Natasha Plummer (MOPAC), Rosie Sharp (London Community Foundation), Bernadette Keane (Victim Support), Claire Lindley (Chief Prosecutor from the CPS), Judith Baker (Citizens Advice Witness Service) and Sophie Linden (Deputy Mayor for Policing and Crime). 
The First Victims' Summit provided an opportunity to honour victims and hear about their experiences, and help Claire Waxman transform the Criminal Justice System into a Criminal Justice Service "with the wellbeing of victims firmly at its heart."
The Summit also launched the MOPAC funded Restore: London, which delivers the first ever Pan London Restorative Justice Service. This service is victim-led and ensures that victims are able to access consistently high-quality restorative justice services at every stage of the criminal justice system. Restorative Justice (RJ) brings those who have been harmed together with those responsible for the harm, in a fully controlled and supervised process, that provides satisfaction for the victim and enables everyone affected by an incident to be involved in repairing the harm and moving positively forward. Restorative Justice is proven to have high victim satisfaction rates, reduce reoffending and educate people about hate crime and the effects of antisemitism. Restorative Justice does not replace or reduce a court sentence but can be used alongside (and outside) the conventional criminal justice route, at any stage, even years after the incident has occurred. 
CST has already participated in successful examples of RJ in London and Manchester and can offer the following help: facilitate a conference between you and the person who has caused the harm, act as a surrogate if you do not want to come face-to-face with the individual who has caused the harm, facilitate a learning session by explaining the effects of antisemitism or come as a 'supporter' during a conference. Please see here for more on how our Manchester team has supported the Police in the use of RJ for victims of antisemitism and here to read about a victim's positive experience of restorative justice following an antisemitic hate crime. 
If you have been affected by antisemitism and are interested in finding out about how Restorative Justice can help you, please get in contact with CST. A member of CST's Incident Department is a volunteer practitioner with Restore:London and can explain the process more clearly to you.
Read More