CST Blog
Oxford plumber handed £500 fine for antisemitic abuse against elderly couple
25 January 2018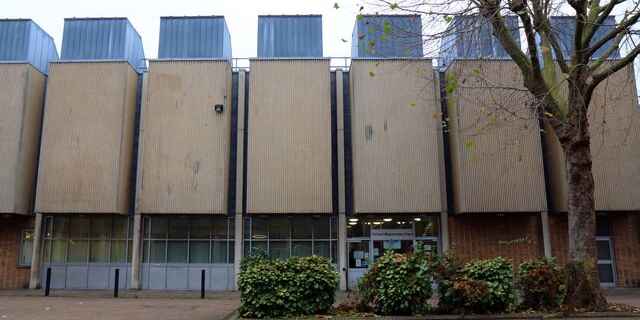 A plumber was sentenced under the Malicious Communications Act at Oxford Magistrates Court on the 11 January 2017 for launching a tirade of antisemitic abuse towards a Jewish man, who he mistakenly believed had not paid him for his plumbing services. CST supported the victim, who was harassed with threatening calls and emails by the plumber.
On 21 April 2017, following the plumber fixing a fault at a Jewish man's flat, the plumber said he would give him a quote but in the meantime that he would be charging a £50 call out fee. Although the victim immediately settled the bill, the plumber, who had not checked his bank account, accused the victim of not paying him and consequently hurled vicious antisemitic abuse towards him and the Jewish community, such as "you Jewish f**king c**t" and "all you people are the same". The plumber continued to harass the victim throughout the night with threatening calls and emails, also telling the victim that he wanted to murder him. 
The victim reported this incident to the Police, who visited his home immediately and arrested the plumber in the early hours of the morning.  The plumber, who had a history of violent behaviour having already been charged with Racially Aggravated Public Disorder for his behaviour against a traffic warden in 2004 and with Battery for domestic abuse in 2012, pled guilty. The plumber was charged under the Malicious Communications Act (charges under this act cannot be racially or religiously aggravated).
A member of CST's Incidents Department advised the victim on the charge, potential sentencing, his rights at court and attended the sentencing hearing at Oxford Magistrates' Court in a supportive role. 
The offender received a fine of over £500 to be paid within 14 days and a Restorative Justice recommendation.  CST explained the outcome to the victim and followed up with victim support.
Reflecting back on the hate crime, the victim said:
"I was completely thrown by the vehemence and volume of his attack on me. I was frightened for my wife. We are two elderly people in our flat and he knew how to get to us. It was a horrible experience...I found the [criminal justice] process chaotic. But [CST] followed up and got back to me with all the details and necessary information. I was very grateful." 
CST reminds the public to report antisemitism to the Police and to CST. If you have experienced antisemitism or know someone who has and needs advice about navigating the criminal justice system, please read CST's 'Hate crime: A guide for those affected' or contact CST.   
[Image: Oxford Magistrates Court, Copyright: Steve Daniels]
Read More