CST Blog
Antisemitic Incidents Report 2017
1 February 2018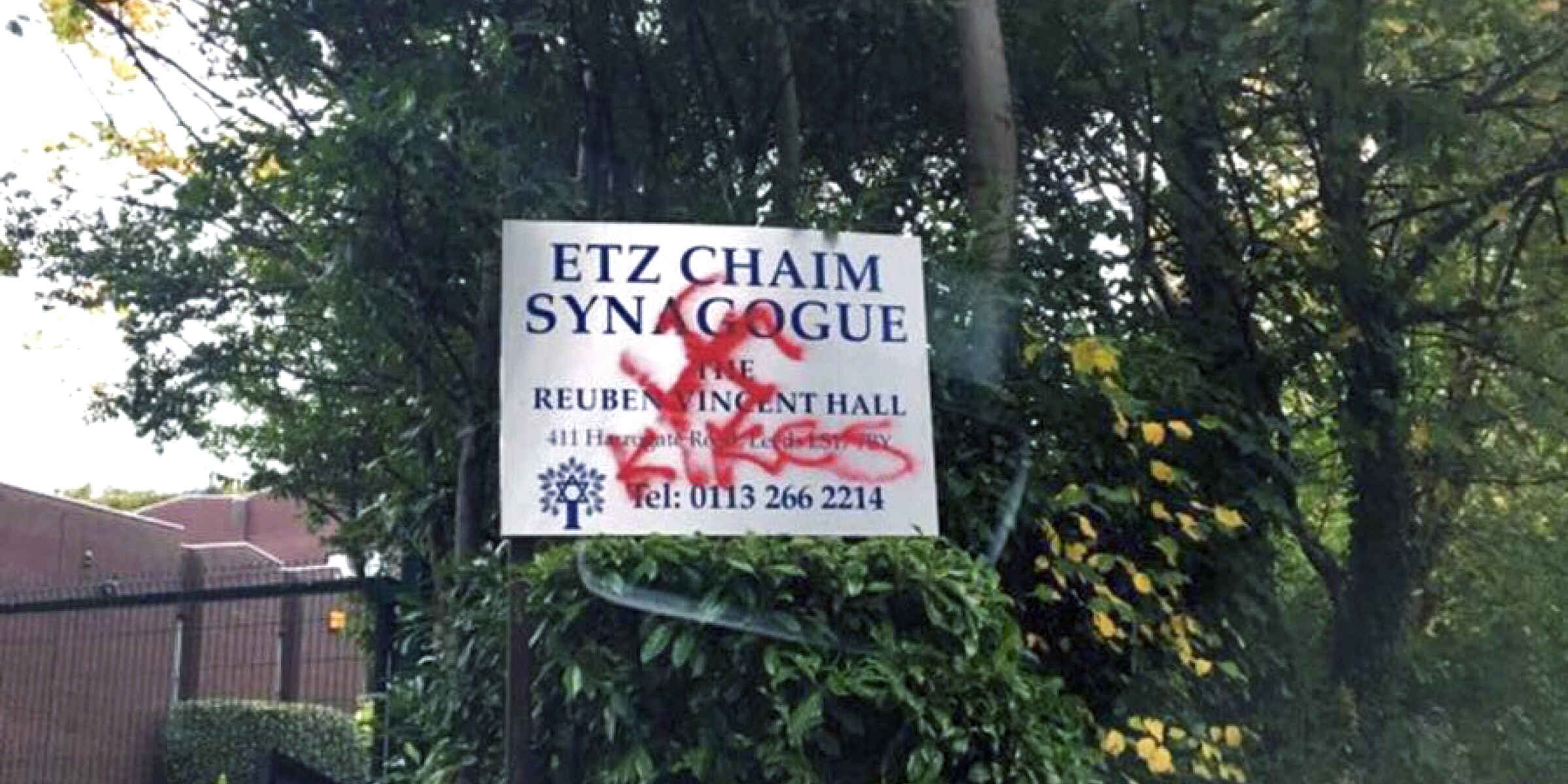 CST's 2017 Antisemitic Incidents Report, published today, shows that CST recorded 1,382 antisemitic incidents nationwide in 2017, the highest total CST has ever recorded for a calendar year. This is a 3 per cent increase from the 1,346 incidents recorded during 2016, which was itself a record annual total. The previous record high was in 2014, when CST recorded 1,182 antisemitic incidents. A copy of the report can be downloaded here.
In addition to the 1,382 antisemitic incidents, a further 872 reports of potential incidents were received by CST in 2017 but were not deemed to be antisemitic and are not included in this total. Many of these 872 potential incidents involved suspicious activity or possible hostile reconnaissance at Jewish locations; criminal activity affecting Jewish people and buildings; and anti-Israel activity that did not include antisemitic language, motivation or targeting. 
The high incident levels throughout 2017 continued the pattern of 2016 in which high incident numbers were sustained by a combination of factors, including an increase in all forms of recorded hate crime and publicity regarding alleged antisemitism in the Labour Party. These factors may have caused higher levels of incident offending as well as encouraging more reporting of antisemitic incidents from victims and witnesses in the Jewish community. This differs from previous record highs, in 2014 and 2009, when conflicts in Israel and Gaza acted as sudden trigger events, that led to short-term, identifiable 'spikes' in incident numbers.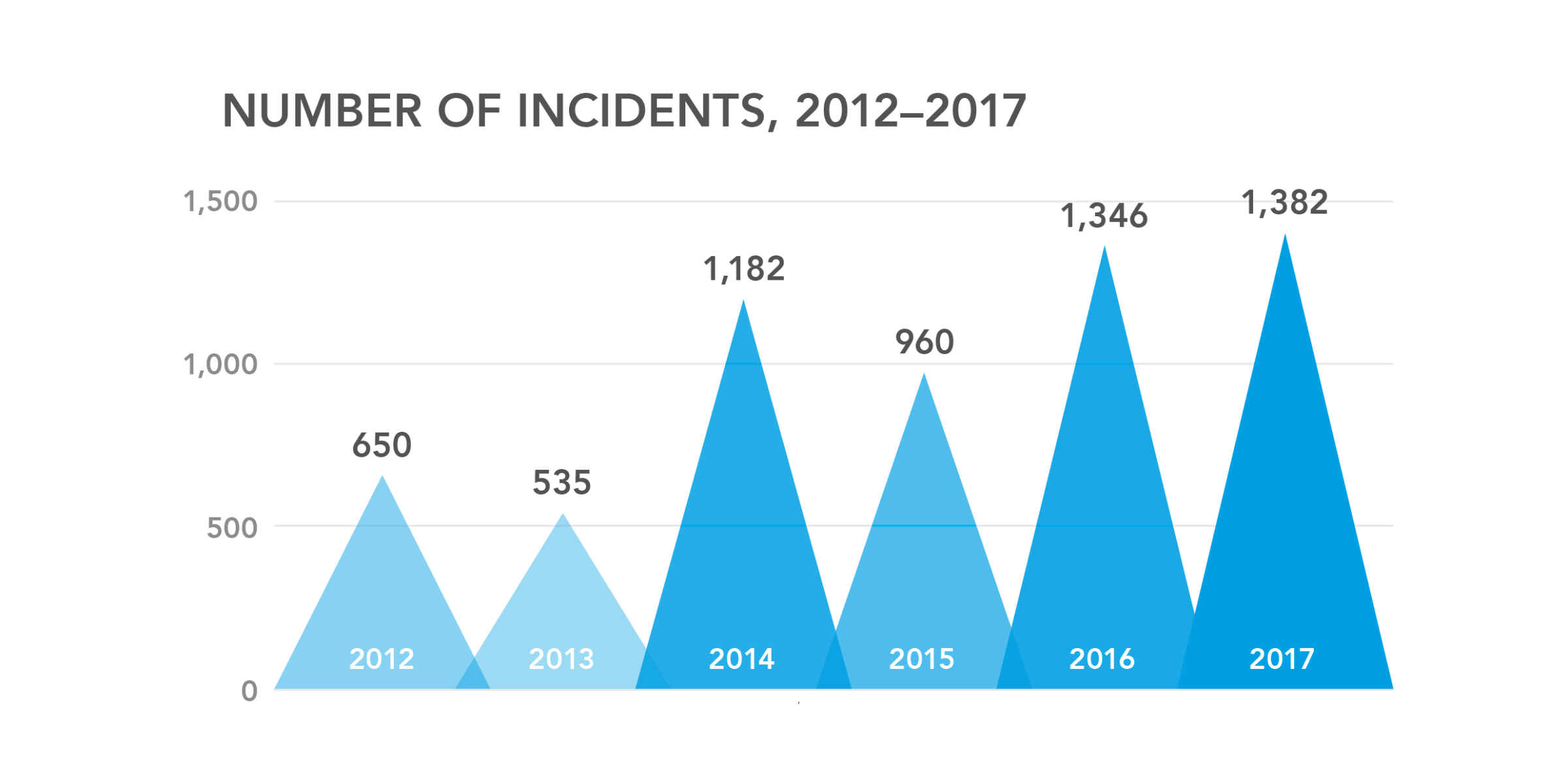 The record total in 2017 saw over 100 antisemitic incidents recorded every month from January to October inclusive. This continued an unprecedented pattern of monthly totals exceeding 100 incidents for 19 consecutive months from April 2016. In comparison, monthly totals only exceeded 100 incidents on six occasions in the ten years preceding April 2016. Monthly incident totals did decline towards the end of 2017, with 89 incidents in November and 78 in December, but they remain roughly double the level they were at five years ago.
CST recorded a 34 per cent increase in the number of violent antisemitic assaults, from 108 in 2016 to 145 in 2017. There is no single, obvious explanation for this high total, which covers a broad range of violent incidents from common assault to actual bodily harm (ABH). None of these violent incidents were classified by CST as 'Extreme Violence', which would mean they involved potential grievous bodily harm (GBH) or threat to life.
The most common single type of incident recorded by CST in 2017 involved verbal abuse randomly directed at visibly Jewish people in public. In 356 incidents (a quarter of the overall total), the victims were Jewish people, male or female, attacked or abused while going about their daily business in public places. In at least 283 incidents, the victims were visibly Jewish, usually due to their religious or traditional clothing, school uniform or jewellery bearing Jewish symbols.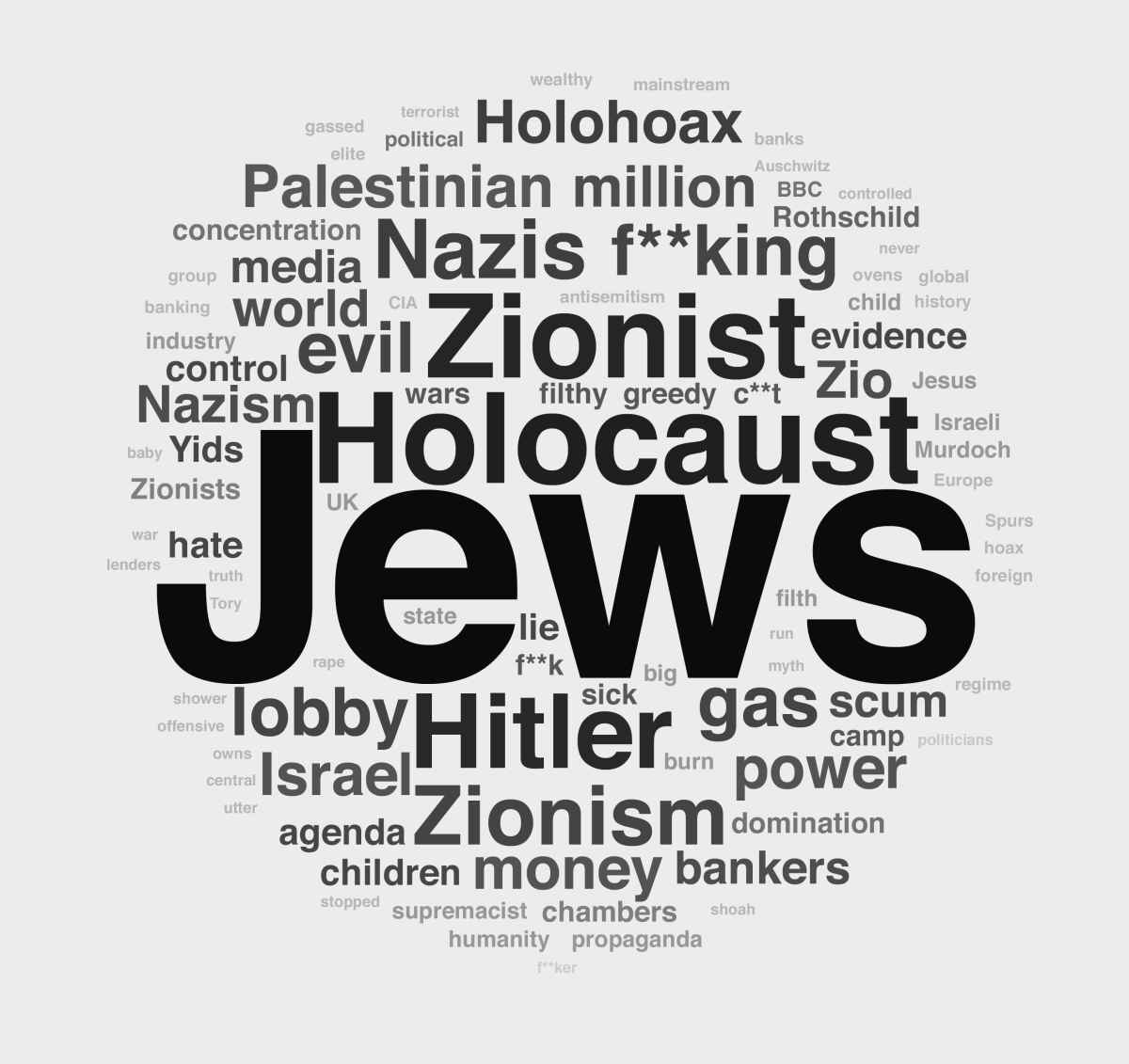 CST recorded 247 antisemitic incidents that involved social media in 2017, comprising 18 per cent of the overall total of 1,382 incidents. This was a 15 per cent fall from the 289 incidents involving social media that CST recorded in 2016, which was 21 per cent of the total for that year. Incidents involving social media are only recorded by CST if they have been reported by either the victim or a witness; if the comment shows evidence of antisemitic content, motivation or targeting; and if the offender is based in the United Kingdom or has directly targeted a UK-based victim. These totals are indicative and in some ways understate the scale of the problem: targeted campaigns directed at individual victims often involve dozens of social media accounts sending hundreds or even thousands of tweets, images or posts within a concentrated timespan. It is possible that the fall in the number of recorded incidents involving social media in 2017 may be a positive consequence of social media companies' efforts to tackle hate speech online, which, combined with Police arrests and prosecutions, have restricted the activities of some prolific online antisemites.
There were 81 incidents of Damage & Desecration of Jewish property in 2017; 1,038 incidents of Abusive Behaviour, including verbal abuse, antisemitic graffiti, antisemitic abuse via social media and one-off cases of hate mail; 95 direct antisemitic threats; and 12 cases of mass-mailed antisemitic leaflets or emails.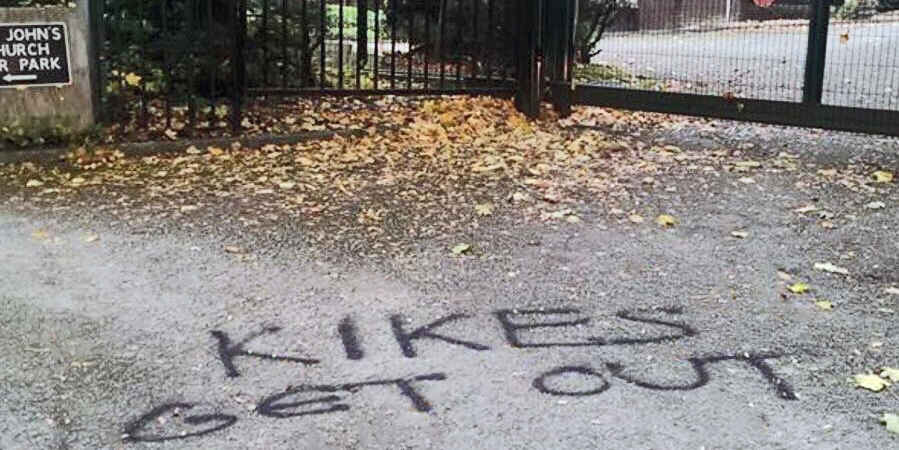 Three-quarters of the 1,382 antisemitic incidents were recorded in Greater London and Greater Manchester, the two largest Jewish communities in the UK. CST recorded 773 antisemitic incidents in Greater London in 2017, a fall of 7 per cent from the 835 incidents recorded in London in 2016. In Greater Manchester CST recorded 261 antisemitic incidents, an increase of 27 per cent from the 206 incidents recorded there in 2016. Beyond these two centres, CST recorded 348 antisemitic incidents in 80 locations around the UK, including 40 in Hertfordshire, 32 in Gateshead, 22 in Leeds, 15 in Brighton & Hove, 14 in Cambridge and 12 in Liverpool.
CST Chief Executive David Delew said:
"Hatred is rising and Jewish people are suffering as a result. This should concern everybody because it shows anger and division that threaten all of society. We have the support of Government and Police, but prosecutions need to be more visible and more frequent; while too many others act in ways that encourage antisemites and isolate Jews."
Home Secretary Amber Rudd MP said:
"Antisemitism is a despicable form of abuse that seeks to undermine our values of diversity and openness and which has absolutely no place in British society. I welcome this report's findings that the rise in reported incidents partly reflects the improving response to these horrendous attacks and better information sharing between the CST and police forces around the UK. But even one incident is one too many, and any rise in incidents is clearly concerning, which is why this Government will continue its work protecting the Jewish community and other groups from antisemitism and hate crime. In addition to the £13.4m funding the Government provides to protect Jewish sites, this year we will be refreshing our 2016 Hate Crime Action Plan, which sets out our strategy for tackling this scourge."
Shadow Secretary of State for Communities and Local Government Andrew Gwynne MP, said:
"The findings of this report are extremely concerning, and emphasise just how important it is that we all make a conscious effort to call out and confront antisemitism. No one should feel unsafe or discriminated against while going about their daily business in public places. Hate has no place in our country and we must root out antisemitism whenever and wherever it takes place. I hope CST's report will act as a stark reminder of the work that still needs to be done."
Secretary of State for Housing, Communities and Local Government Sajid Javid MP said:
"Antisemitism has no place in our society and this rise in incidents is completely unacceptable – we must all stand up and condemn bigotry against Jewish communities. It is encouraging that communities are increasingly confident in coming forward and are reporting incidents, and Government will continue to work with the Community Security Trust and the police to bring perpetrators to justice."
 All-Party Parliamentary Group Against Antisemitism Chair John Mann MP said:
"These figures are troubling and show why we must keep on our toes when it comes to acting and speaking out against antisemitism."
National Police Chiefs' Council Lead for Hate Crime, Assistant Chief Constable Mark Hamilton said:
"The partnership between Police and CST is central to our efforts to protect our Jewish communities from hate crime. There is never any excuse for hate crime and Police forces are committed to protect the Jewish community from racism and abuse. I would encourage anybody who suffers hate crime to report it to the Police and to CST – we will do everything we can to support you and to bring offenders to justice."
 A copy of CST's 2017 Antisemitic Incidents Report can be downloaded here.
Read More