CST Blog
CST hosts hate crime event with Bury Police and introduces new reporting scheme
8 February 2018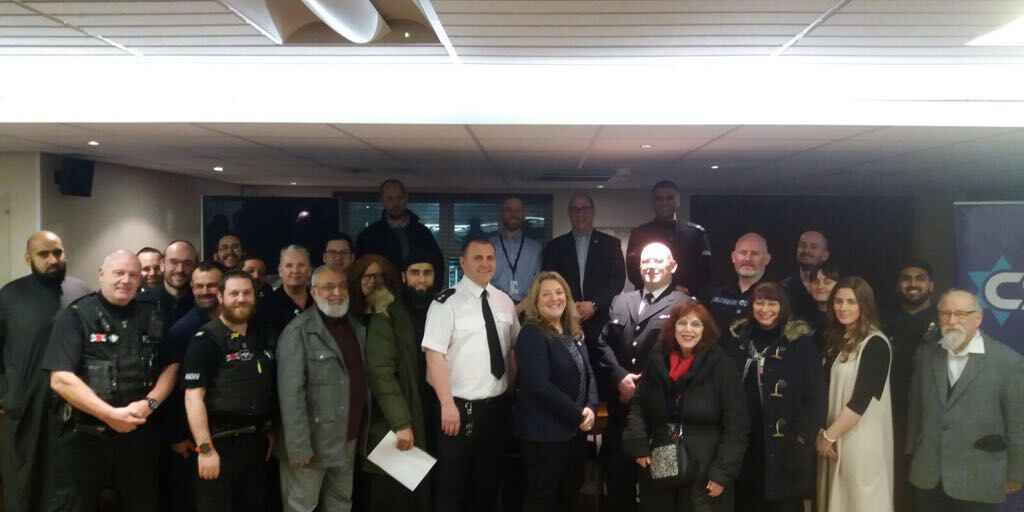 Last night, CST was privileged to hold an information evening with Bury Police, part of the Greater Manchester Police force. The evening was an opportunity to meet the local policing team and CST and to discuss hate crime and the importance of reporting it by a variety of methods. CST also introduced a new reporting campaign on the night to ensure antisemitic incidents are being relayed to CST.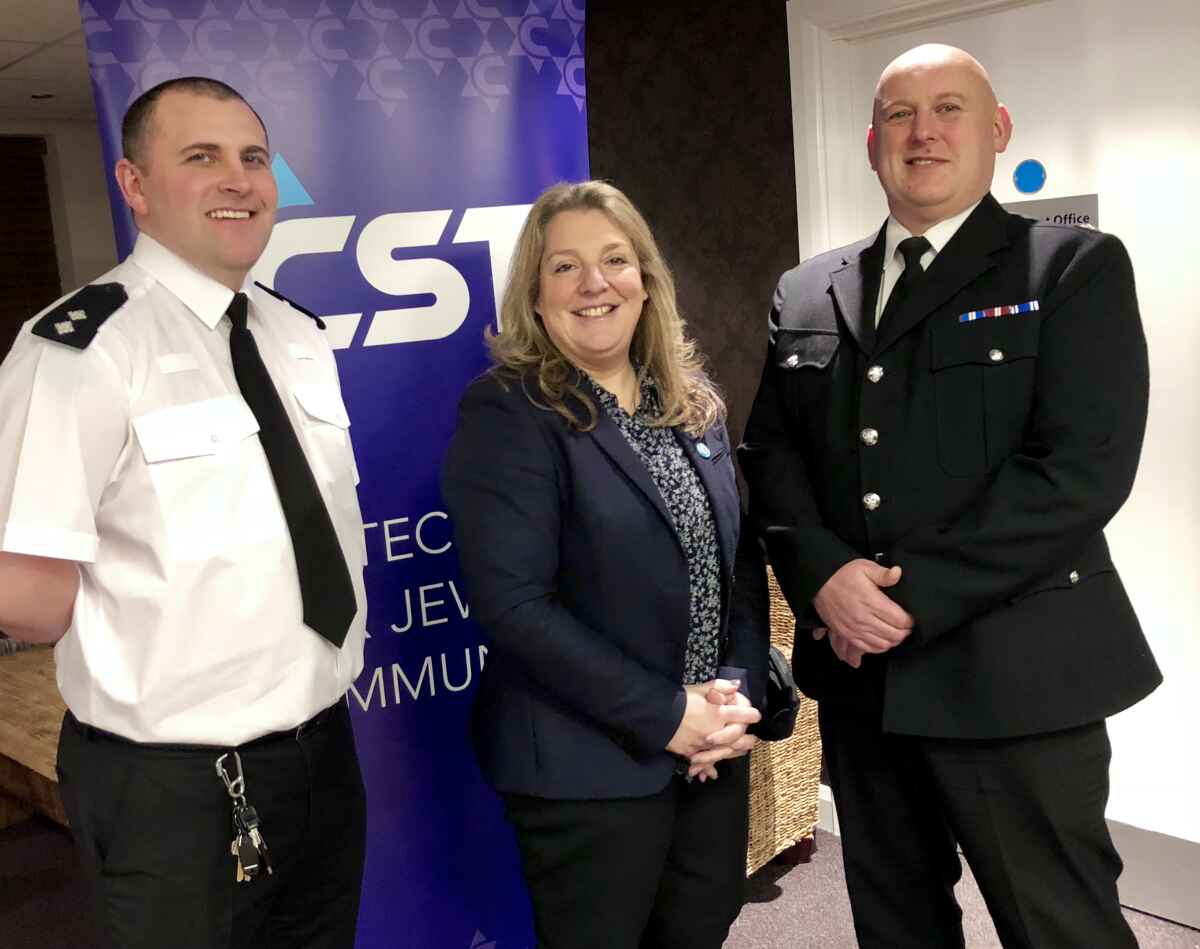 At yesterday's event, as part of Manchester's Hate Crime Awareness Week, those in attendance were introduced to the work CST and the Police do, as well as the new CST and Police joint reporting campaign. Speakers included CST's Northern Regional Director, Amanda Bomsztyk, and CST's Northern Regional Security Manager. Members of the Police who addressed the attendees included Superintendent Rick Jackson, Inspector Mike Brennan and Police Constable Jane Watson from the Greater Manchester Police. Also speaking were Rabbi Dovid Eisenberg, from Prestwich Hebrew Congregation, and Norman Younger from Prestwich Shomrim.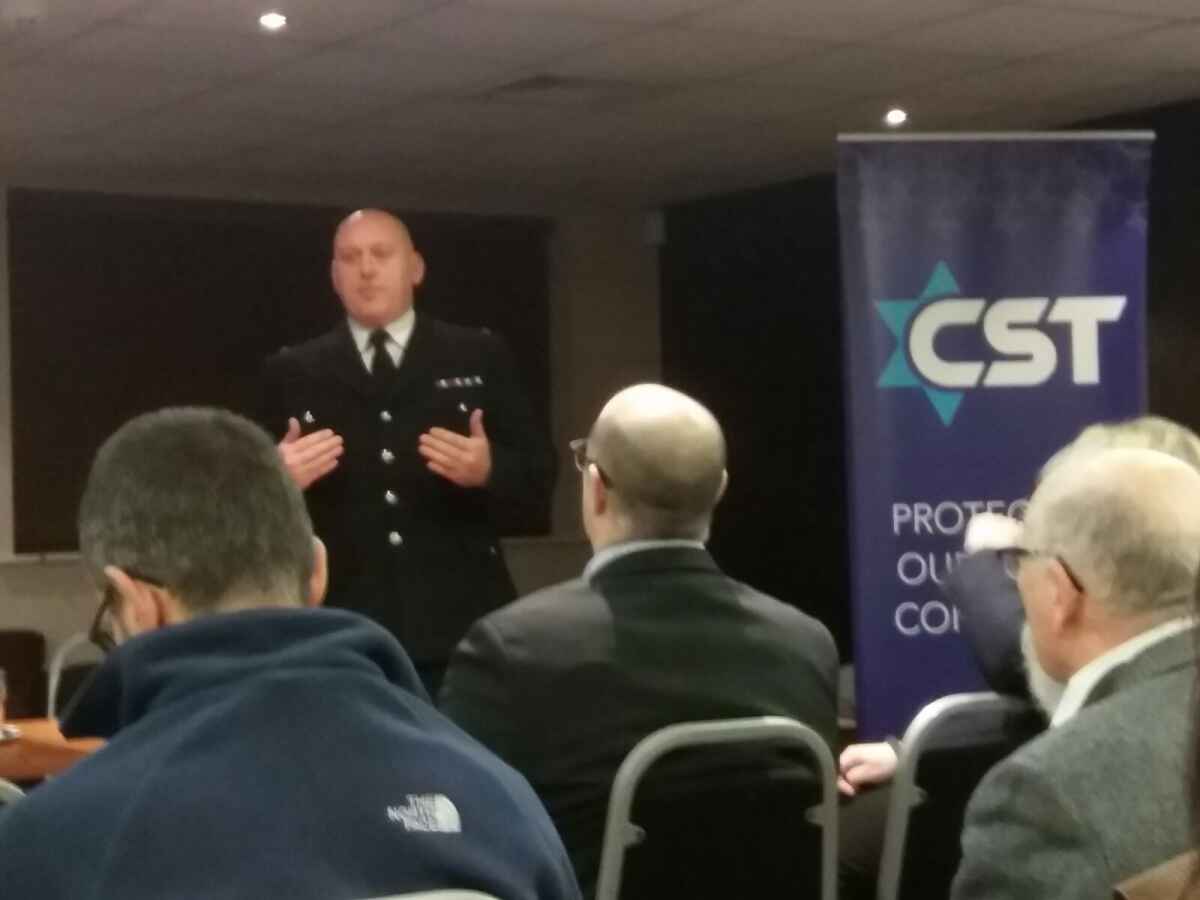 A new scheme for reporting antisemitic incidents was unveiled at the event. This new initiative for reporting hate crimes will see reporting boxes placed in prominent local locations such as kosher shops, delis and synagogues. The boxes will mean members of the community can complete a simple incident report form, put it in an envelope for confidentiality, and submit it in the box. The incidents will then get collected every week and will be recorded by CST. The Police and CST are concerned that antisemitic incidents weren't being reported and this new scheme will ensure members of the community are able to report incidents when out and about.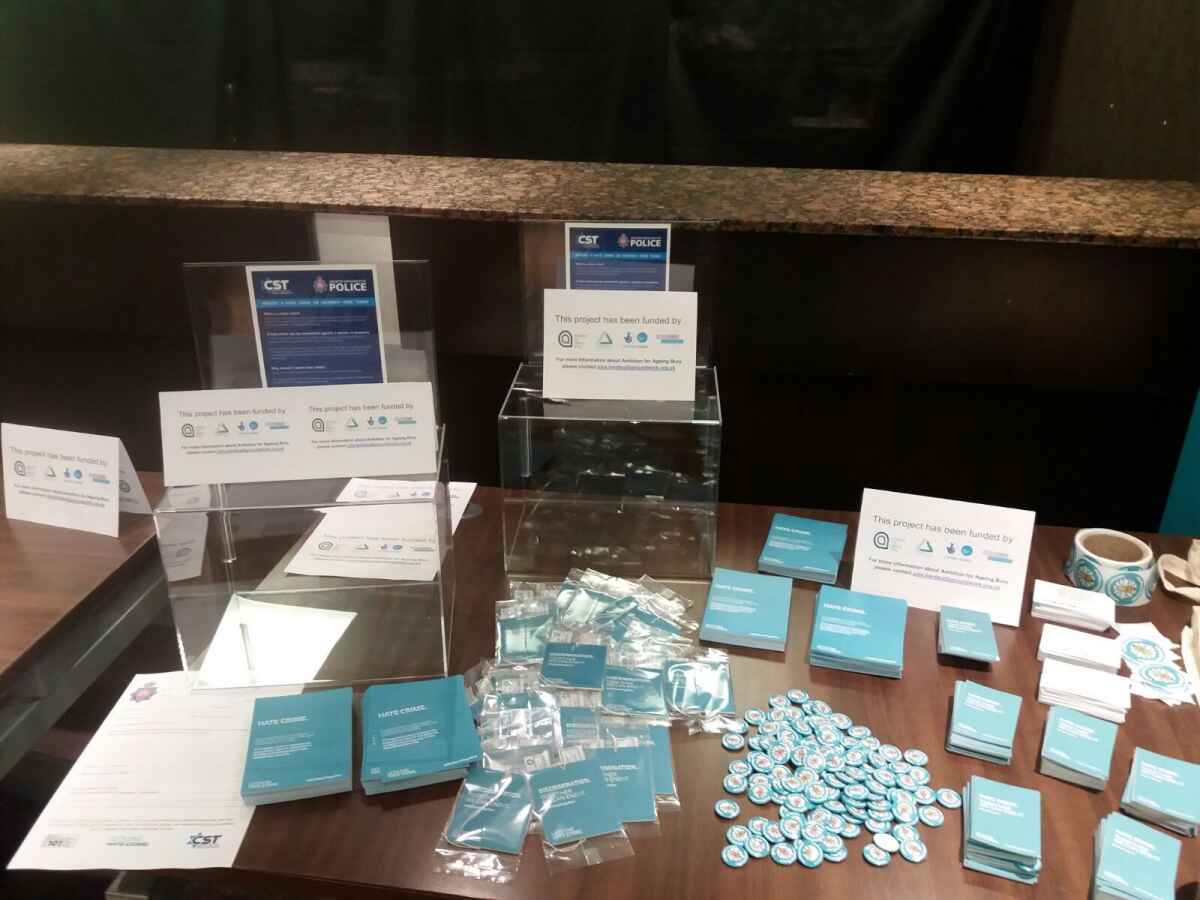 In the build-up to the box campaign the Police carried out a small, simple survey. They knocked on doors in two random Prestwich streets and asked the residents some basic questions. They found that in 20% of those households, there were victims of antisemitic hate crimes which had not been reported. This led to the concept of a 'box in a local situation'. Funding for the box campaign was received as part of Greater Manchester's Hate Crime Awareness Week. 
CST would like to thank the Greater Manchester Police Bury team and Shomrim Prestwich for attending on the night. CST would also like to thank all those who attended the informative and educational evening. 
If you would like to report an incident, you can contact the CST's incidents department.
Read More