CST Blog
CST hosts MPs to discuss the importance of Jewish communal security and antisemitism
21 February 2018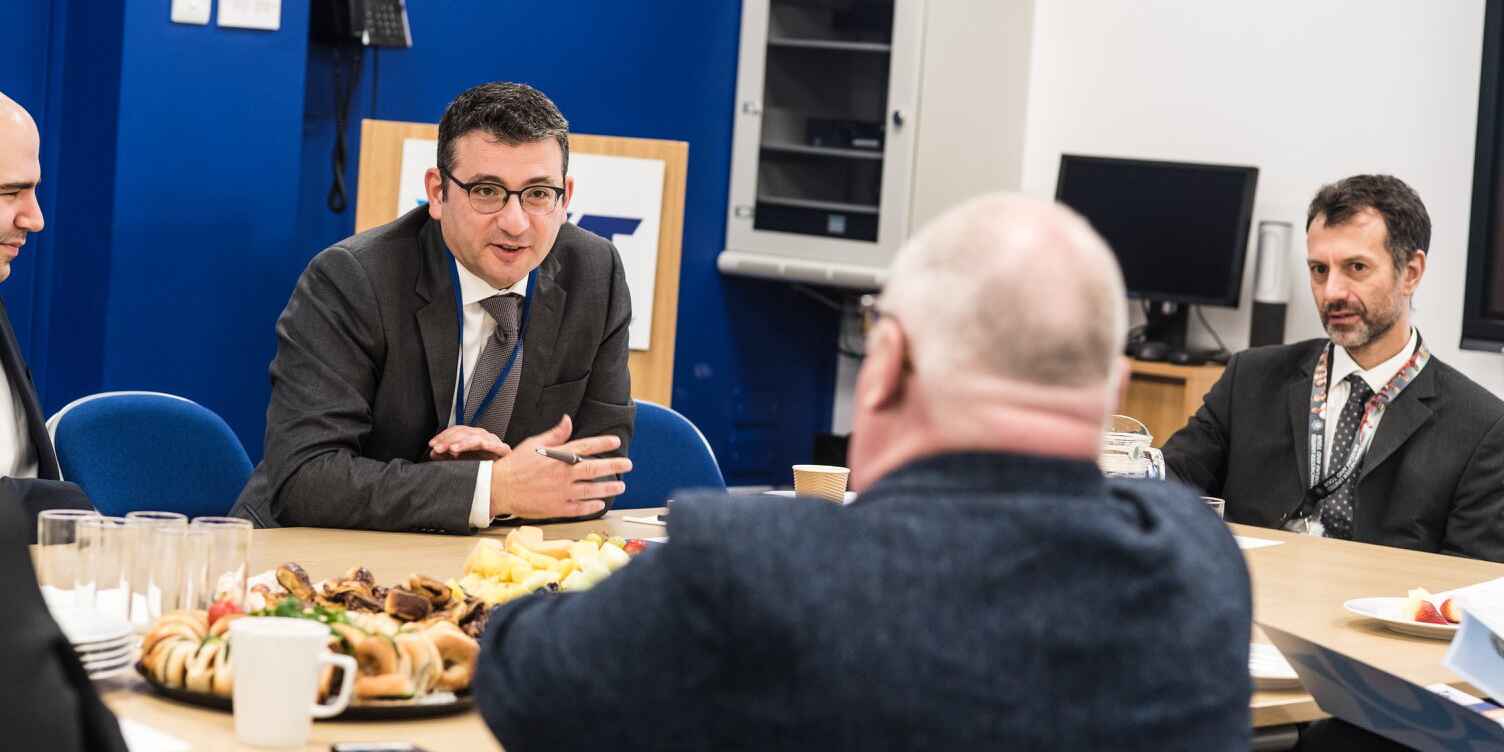 CST welcomed a cross-Party delegation of MPs and Politicians to the CST head office in London this month as the first stop of a wider Jewish community tour organised by the All Party Parliamentary Group Against Antisemitism (APPGA). 
The UK Government's Special Envoy for Post Holocaust Issues and former Conservative Communities Secretary, Sir Eric Pickles, was joined by Labour MPs Sarah Jones and Alex Sobel, and SNP MP Dr Lisa Cameron. Later, during the tour, the attendees were accompanied by two further Labour MPs, Yvette Cooper and Tulip Siddiq.
At CST, they received a briefing on all elements of CST's work, including Jewish communal security; CST engagement with Government; CST's recently published 2017 Antisemitic Incidents report; and a specialised presentation on social media monitoring. The visit ended with a tour of CST's 24-hour Control Room, where a demonstration of CST's capacity to respond to a potential crisis was outlined. At this point, Inspector Jason Moseley from the Metropolitan Police joined the group to outline and express the close cooperation and mutual reliance between CST and the Police.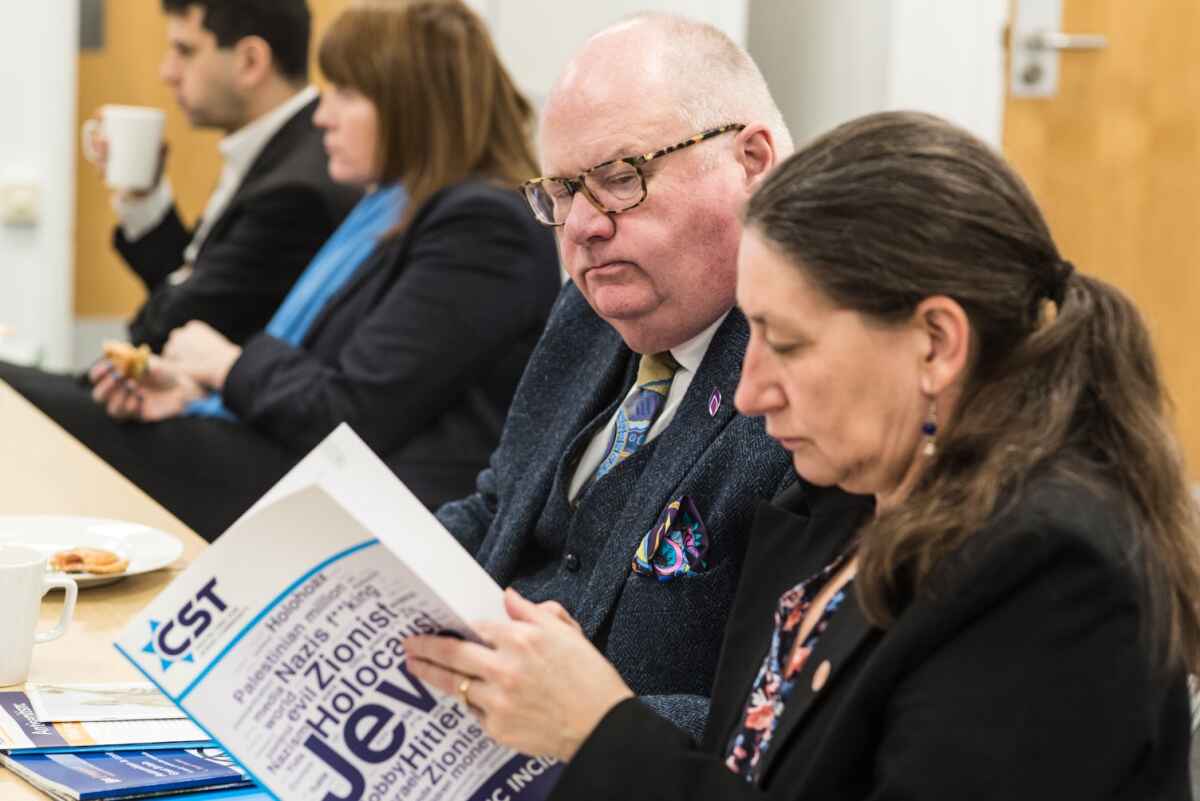 Tulip Siddiq MP,  commented on CST's work:
"Part of the problem is public discourse, especially online. The CST's efforts to better understand online hate, models, movements and future patterns are extraordinary and I think many parliamentary colleagues could benefit from a visit to their offices.

The security systems they operate for the Jewish community are vital and I know that the APPG Against Antisemitism will continue to call on the Government to ensure sustained funding for security to protect the Jewish community."
Following the visit to CST, the delegation met with pupils from North West Jewish Day School, student leaders from the Union of Jewish Students, and experts from CST partners Hope Not Hate, Kick It Out and the Anne Frank Trust. 
CST is proud of its strong and long-term working relationship with the APPGA, and often contributes to APPGA briefings to Parliamentarians and APPGA events in Parliament.
Commenting on the visit, Sarah Jones MP and member of the Home Affairs Select Committee said:
"The rise of hate crime and antisemitism across the UK is alarming. Listening to young children talk about the antisemitism they have encountered was hard for us to hear. As MPs, we have to act and this day has helped me understand the enormity of what we are dealing with."
Read More