CST Blog
Man who planned to travel to Islamic State has been found guilty of preparing acts of terrorism against UK Jewish community
21 February 2018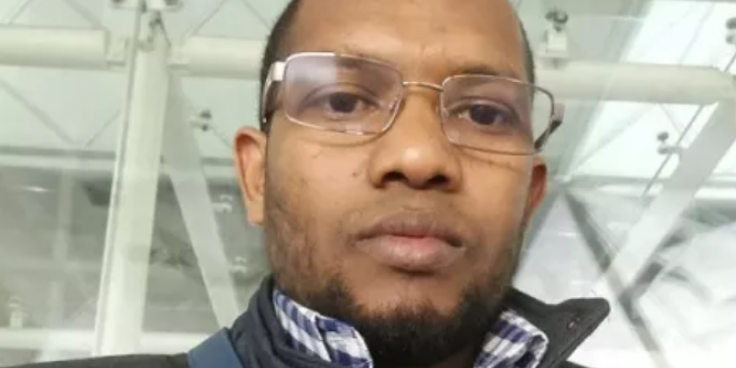 A 38-year-old man from Somalia has been found guilty of preparing acts of terrorism, including on the UK Jewish community. Aweys Shikhey, living in North London, was arrested by Counter Terrorism officers on 23 May 2017 as he prepared to board a flight to Turkey, intending to then travel on to Syria where he envisioned fighting for the Islamic State.  
Aweys Shikhey was found guilty today on Tuesday 20 February 2018 at the Old Bailey under Section 5 of the Terrorism Act 2006. He is due to be sentenced on 15 March. Shihkey's laptop had been seized by Police and encrypted conversations with another man, Raaqiya Hussein, who is awaiting trial for another terror offence, were uncovered by officers. Shikhey was also in contact with a Somali, based in Kenya, Abdirahman Idrissa Hassan. Messages between the two men exposed both of the men's plan to join and fight for the Islamic State and their plan to carry out a firearms attack on the UK Jewish community in and around Stamford Hill.   
Both Shikhey and Raaqiya discussed how they would carry out their attack on the Jewish community, saying they wanted to "put himself forward against Saturday people" and "it is good to shoot them live." Going into further detail, Shikhey added, "Three or five people are needed who are connected to each other…who can carry out a bloody attack," as well as referencing what type of weapons and when exactly they would attack Jewish people, as they left a football match at Tottenham Hotspur's stadium. 
The prosecutor, Barnaby Jameson, described Shikhey as a "terrorist hiding in plain sight" and that "there was an extremist agenda going on behind the scenes. The face he presented to the world was different to the one behind closed doors."  
Aweys Shikhey is due to be sentenced on 15 March.  
Read More