CST Blog
CST reaches almost 4 million Facebook users whilst being subject to antisemitic abuse
28 February 2018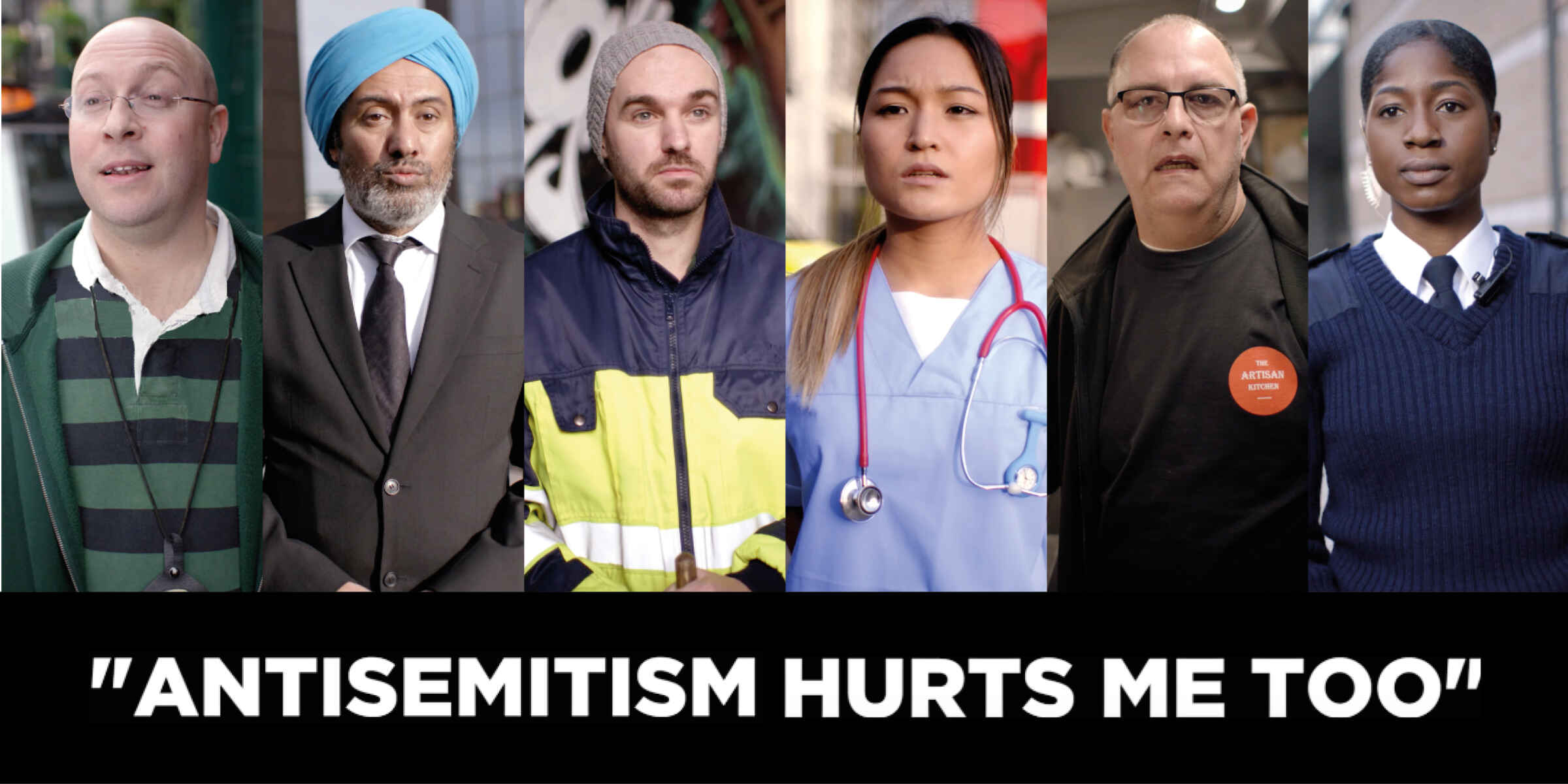 In January 2018, CST was delighted to launch the #AntisemitismHurtsMeToo campaign as part of the Create Against Hate project set up by Facebook. Facebook initiated the Create Against Hate project in order to inspire young creators to collaborate with charities and produce a campaign to combat hate speech and extremism online. 
The #AntisemitismHurtsMeToo campaign, the result of this partnership, includes short videos of various people across society who explain how antisemitism does not just affect the Jewish community, but hurts wider society too. This campaign urges the viewer to celebrate Britain's diverse and multicultural society and seeks to spread the unifying message of fighting antisemitism together.
The campaign, run on Facebook and Instagram through the platform's advertising platform, ran for two weeks at the beginning of February, and the five films were seen by almost 3.5 million users on Facebook across the United Kingdom. Over 400,000 people took an action based on the advert, such as playing the video, commenting, liking or sharing.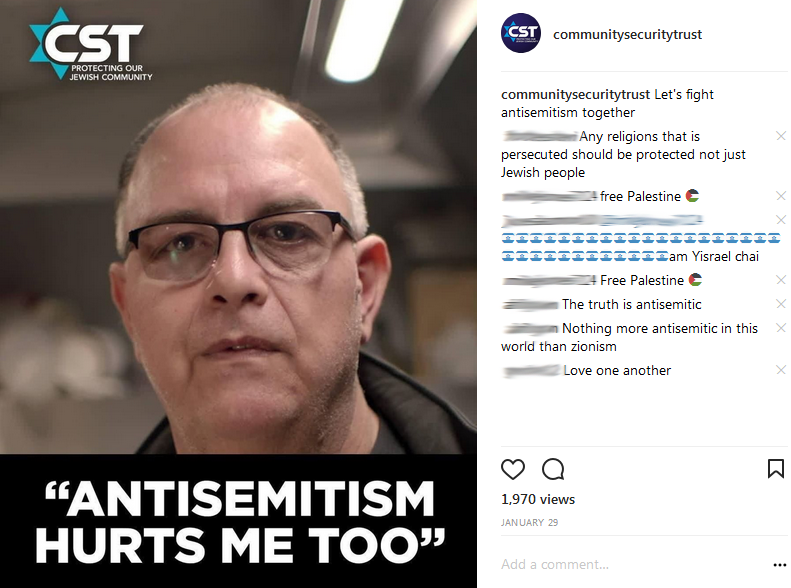 Despite the videos' wide reach and success, when the campaign went live the videos received a disappointing amount of online antisemitic hate speech from members of the public on Facebook and Instagram. Several comments posted in response to the videos drew upon multiple antisemitic language themes, including references to Adolf Hitler, the Holocaust, and antisemitic conspiracy theories including Jews controlling the media. Other comments denied that antisemitism exists in the UK.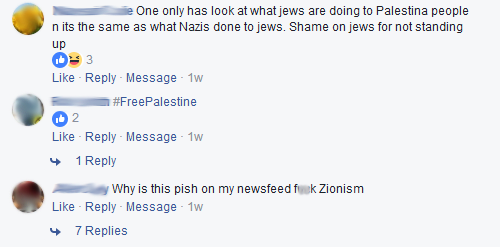 The campaign did not mention Israel or Zionism; it only mentioned antisemitism and Jews in the United Kingdom. Despite this, the videos received many abusive or hostile comments that included direct references to Palestine and the Boycott Divestment and Sanctions (BDS) movement. This insistence on posting comments about Israel and Palestine in response to videos about antisemitism in the UK implies that British Jews are accountable for the actions of Israel, a foreign state, and as a result are not allowed to raise concerns about antisemitism in the UK. This makes these comments antisemitic, given the context in which they were posted.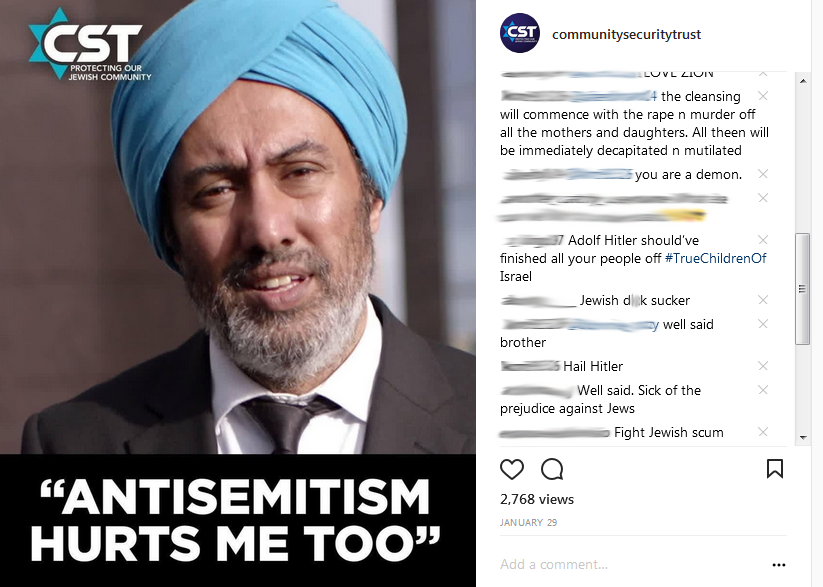 Only a small proportion of people who viewed the videos posted antisemitic or otherwise hostile comments, but they made up approximately 57% of all the comments posted on the five videos. These comments have since been removed by CST, but act as a reminder that there is still much more that needs to be done to combat antisemitism and hate speech, both offline and online. CST urges those within, as well as those outside, the Jewish community to take part in raising awareness of and combatting hate speech. 
If you would like to report an antisemitic incident you can report it to the CST Incidents department.
Read More