CST Blog
Top Barnet Police Officer examines 17 years of faith hate crime in London
14 March 2018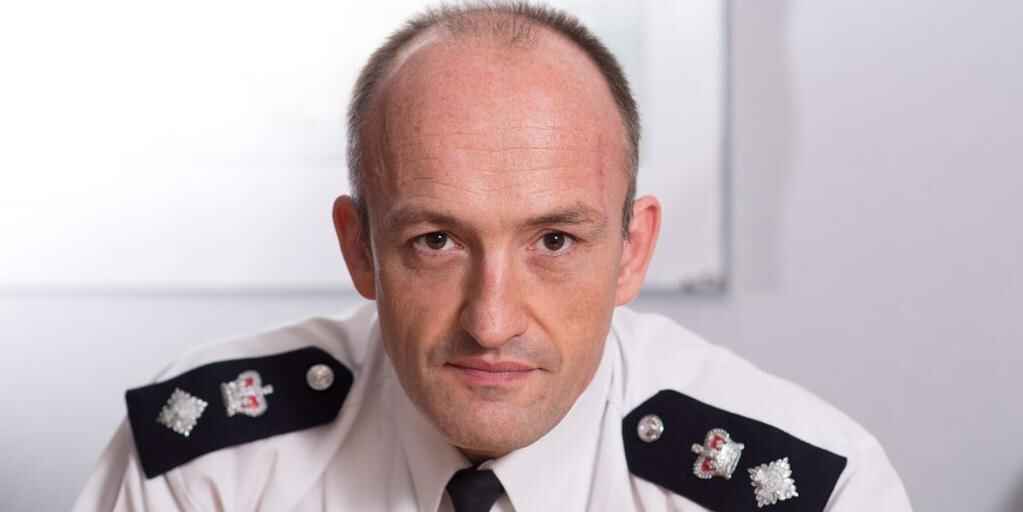 Barnet's top Police officer, Detective Chief Superintendent (DCS) and Borough Commander Simon Rose, has recently completed a Masters thesis that investigates the solvability factors behind antisemitic and anti-Muslim hate crime. This thesis looks into 17 years' worth of faith hate crime in London (a sample of 8,690 cases reported to the Metropolitan Police Service, of which 3,967 are antisemitic) and identifies which reporting factors can make a big difference to the outcome of a case by leading to a higher chance of detection (meaning the crime led to either a police caution or charge). It also showed that the specialist training received by CST security volunteers makes a substantial and significant difference to the Police's ability to identify and charge suspects in antisemitic hate crimes.
Having been in communication with Simon Rose throughout his research, sharing information, suggesting smarter ways to review the data and discussing the meaning of findings, CST is now proud to underline the importance of his findings and urges the Jewish community to embrace these more beneficial ways of reporting hate crime. 
These reporting factors rely heavily on you: members of our Jewish community who unfortunately have experienced or witnessed an antisemitic incident. Not only is it crucial to report antisemitism to the Police, but the way you report really does make a difference.  
Based on the statistical evidence uncovered by DCS Rose in his thesis, CST recommends those who have been affected by antisemitism, or indeed any hate crime, to:
Report directly
Direct reporting makes a difference. Direct reporting can be characterised as an Emergency Call, reporting the incident straight to the Police via phone, by going into a police station or by reporting the incident to a police officer in the street. From DCS Rose's sample of 8,690 faith hate crimes, direct reporting led to 22 percent of crimes being solved in comparison to indirect reporting where only nine percent of cases were solved.  
Report promptly
The speed of reporting matters. If you are a victim of a hate crime, then report the incident to the Police ASAP. DCS Rose's findings show that if an incident is reported to the Police within 15 minutes of the incident occurring, 28 percent of cases were solved. This compares to cases which are reported more than 15 minutes of the incident taking place, of which 11 percent were solved.
Be aware of CCTV
Usable CCTV makes a difference. If possible and without putting your safety at risk, check if there is CCTV in the vicinity of the incident. When you report the incident, inform the Police of this. With CCTV, 29 percent of faith hate crimes were solved, in comparison to 19 percent of cases without CCTV.
Inform the Police of witnesses if applicable
Multiple witnesses make a difference. Be aware of who was with you at the time of an incident or if you have witnessed an antisemitic incident yourself, make yourself known. Thirty-three percent of cases which had more than four witnesses were solved. This compares to 15 percent if there are less than three witnesses. 
CST is also proud to share the following finding, that detection rates are higher (32.9 percent) if the reporter is a member of a security industry in comparison to any other background (17 percent).  When speaking with DCS Rose about this particular finding, he stated that, in many cases of antisemitic hate crime in London, this involved crime reports from CST-trained volunteers and staff who have the expertise and experience to assist the Police with their investigation. Furthermore, he says:
"As you can see from the numbers, CST staff have made a huge positive impact in helping police gather the evidence to convict many more antisemites. I and the MPS are extremely grateful for every one of these extra convictions."
CST would, therefore, like to thank all of our volunteers; you really do make a difference.
CST would also like to thank DCS Simon Rose for the actionable learnings from his research and congratulates him for his Master's Degree in Applied Criminology at the University of Cambridge.    
If you have experienced or witnessed antisemitism, or know someone who has, please report this to the Police on 999 in an emergency or on 101 for a non-emergency. Then report to CST by calling 0800 032 3263 or via CST's website. Remember to report directly and promptly.
If you have been affected by antisemitism and would like guidance on what to do next, please read this guide for those affected by hate crime, co-authored with the Crown Prosecution Service and Tell MAMA, and supported by the Ministry of Housing, Communities and Local Government.  
If you want to become a CST volunteer and get the kind of training that can make a real difference to your community, please contact the CST training department. 
Read More