CST Blog
Yad Vashem launches new online antisemitism course featuring CST expertise
19 March 2018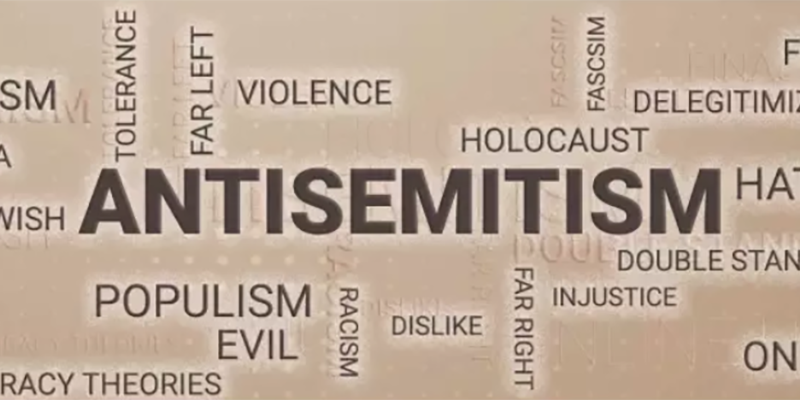 Yad Vashem, The World Holocaust Remembrance Center, based in Jerusalem, has launched an innovative online antisemitism course. CST Head of Policy, Dr Dave Rich and CST Government and International Affairs Director, Mike Whine MBE, were both interviewed for the project and CST assisted with gathering historical material to be used by the students.
Yad Vashem's course, 'Antisemitism: From it's origins to the present', launched today on the FutureLearn platform. The course engages over 50 scholars, including Dr Dave Rich and Mike Whine MBE, in exploring antisemitism. The course takes place over six weeks, with each week dedicated to a different time period and society. 
The course, part of the Yad Vashem Massive Open Online Course (MOOC), is a new initiative launched by the Holocaust Remembrance Center to educate a wide, global audience about contemporary antisemitism and its effects. The course will reflect on questions such as; "what is antisemitism? How has it changed throughout history? Why can it be found among so many diverse cultures, and even among opposing ideologies? What happened to antisemitism after the Holocaust? How is antisemitism expressed today, and what are the main spheres in which it can be found?"
The course, although only launched this week, already has over 3,000 students signed up. The course is for anyone "with an interest in history, in social dynamics and human nature, and in the phenomenon of antisemitism."
CST is delighted to have assisted with the development of the programme. Two of the lectures are led by CST's Dr Dave Rich and Mike Whine MBE, dealing with antisemitism in the Left, criticism of Israel and conspiracy theories about Jews. CST also assisted with gathering crucial historical material related to antisemitism and the Holocaust which will be studied as part of the course.
You can watch Dr Dave Rich's lecture on conspiracy theories and antisemitism on Yad Vashem's YouTube channel.
If you would like to participate in this important course, you can sign up through the FutureLearn platform.
Read More