CST Blog
Jewish community says #EnoughIsEnough – it's time to tackle antisemitism in Labour
29 March 2018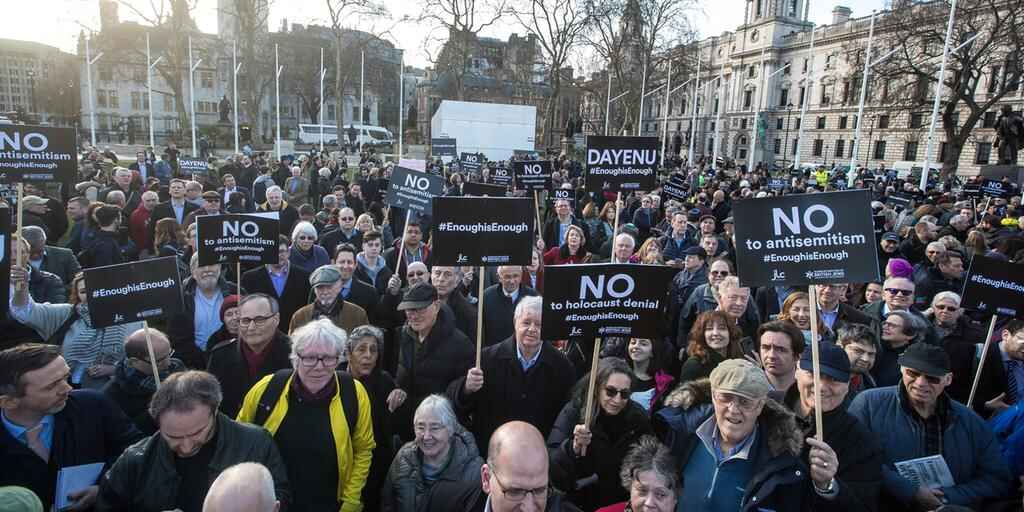 On Monday evening, over 1,000 members of the Jewish community and its supporters protested in Parliament Square to tell the leader of the Labour party, Jeremy Corbyn, that Enough is Enough. Since Jeremy Corbyn was first named Labour party leader, in September 2015, there has been a growing focus on the problem of antisemitism in the party. Repeated cases of antisemitism from Labour Party members have not been dealt with quickly or effectively under Corbyn's leadership and the Jewish community is now demanding action. 
The gathering on Monday night in Parliament Square, organised by the Board of Deputies of British Jews and the Jewish Leadership Council, was supported by several Labour MPs, including David Lammy, Wes Streeting, Luciana Berger, Ian Austin, Chuka Umunna, Ruth Smeeth, Joan Ryan, Margaret Hodge, Louise Ellman, Liz Kendall, Stephen Kinnock, Sajid Javid and John Mann. Speakers included the chair of the Jewish Leadership Council, Jonathan Goldstein, President of the Board of Deputies, Jonathan Arkush and several Labour MPs.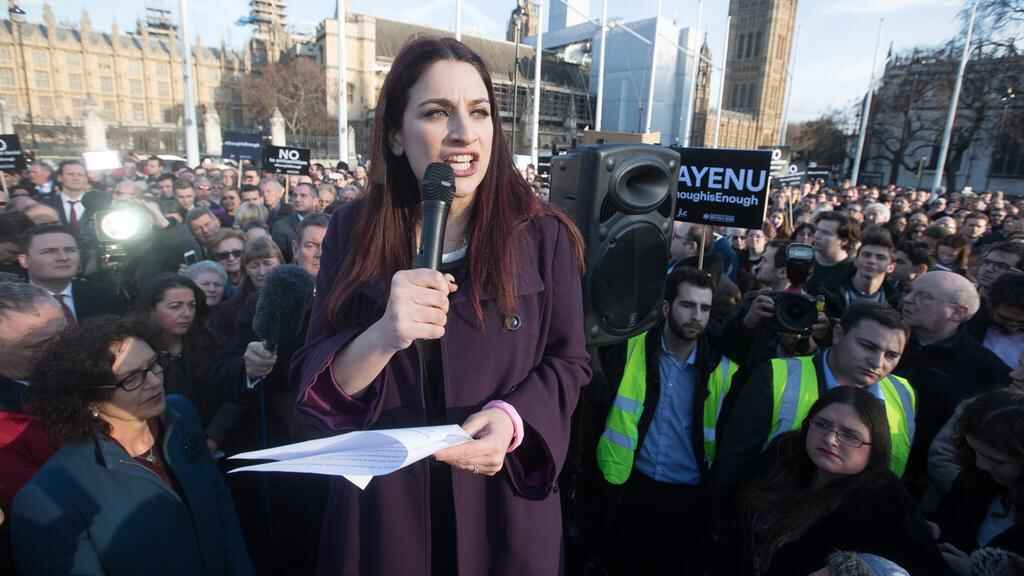 Last week, Luciana Berger MP questioned why Corbyn had supported a graffiti artist, Mear One, who had been accused of painting an antisemitic mural in Tower Hamlets in 2012. The painting shows several bankers around a monopoly board, with images of downtrodden workers and Illuminati references. CST's Dave Rich explains why the mural is antisemitic: 
"The mural featured six men: some Jewish and some not. How did the artist differentiate between them? He gave the Jews big noses and other exaggerated facial features. This is playground antisemitism masquerading as profound insight."
Corbyn has since expressed "sincere regret" over his comments supporting the mural's artist.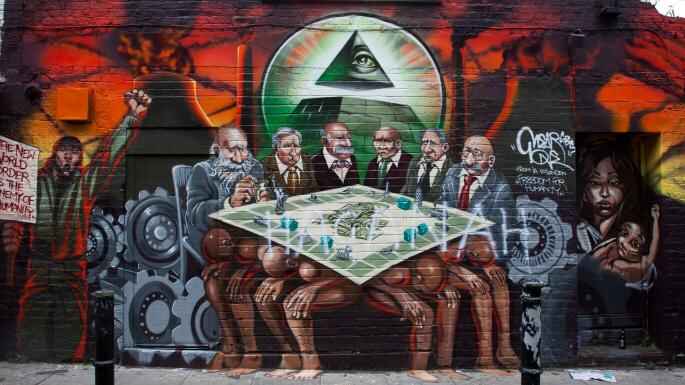 In an open letter delivered to the Parliamentary Labour Party (PLP) on Monday evening, Jewish community leaders stated: 
"Again, and again, Jeremy Corbyn has sided with antisemites rather than Jews…When Jeremy Corbyn was elected leader of the Labour Party, Jews expressed sincere and profound fears as to how such politics would impact upon their wellbeing. Our concerns were never taken seriously. Three years on, the Party and British Jews are reaping the consequences."
There was a small counter-demonstration on Monday night organised by controversial Jewish Voices for Labour. The counter-demonstration attracted the likes of Gerry Downing, who previously claimed that the 9/11 perpetrators should not be condemned and openly discussed "the Jewish question" which he argued "needs to be solved"; Tony Greenstein, who was expelled from the party for abusive behaviour including antisemitism and who is the co-chair of the Labour Against The Witch Hunt group; and Palestine Live Facebook group administrator Elleanne Green.
Corbyn replied to the Jewish community's letter with an apology for "the pain which has been caused" by antisemitism in the Labour Party. He acknowledged that this was not "simply a matter of a few bad apples", but is often linked to conspiracy theories about Jewish bankers and capitalists, or to extreme criticisms of Israel. He pledged to be a "militant opponent" of antisemitism and invited the Board of Deputies and the Jewish Leadership Council to meet him. Their response was a letter setting out a proposed agenda and plan of action in order for any meeting to take place. This included the following points:
Leadership

The Party leadership, and you personally, must be seen and heard to lead this work. Only your voice can persuade your followers that this a necessary and correct course of action. If  actions need to be passed by the NEC or other Party bodies, you need to take personal responsibility for ensuring this happens.

Antisemitism disciplinary cases

Outstanding and future cases to be brought to a swift conclusion under a fixed timescale. An independent mutually agreed ombudsman should be appointed to oversee performance, reporting to the Party and to the Board of Deputies and Jewish Leadership Council.

Relations with suspended members

MPs, councillors and other party members should not share platforms with people who have been suspended or expelled for antisemitism and CLPs should not provide them with a platform. Anybody doing so should themselves be suspended from membership; in the case of MPs, they should lose the party whip.

Education

The Party should circulate the IHRA definition of antisemitism, with all its examples and clauses, to all members and branches. The Party should work with mainstream Jewish community organisations to develop and implement education about antisemitism. This should include a clear list of unacceptable language, such as the use of 'Zio' and 'Zionist' as terms of abuse, based on the full IHRA definition and on the examples included in your letter of 26 March.

Engagement

Public confirmation that the Party will seek to understand and engage with the Jewish community via its main representative groups, and not through fringe organisations who wish to obstruct the Party's efforts to tackle antisemitism. 

Process

These changes must be sustained and enduring. There needs to be an agreed process to monitor the progress and implementation of these actions in the future. 
CST wishes to thank the CST volunteers who helped to secure the gathering this week in Parliament Square at such short notice. We will continue to support the efforts of the Board of Deputies and the Jewish Leadership Council to bring about meaningful change in how antisemitism is dealt with by the Labour Party. 
[Images from Monday night: Jewish Chronicle]
Read More