CST Blog
Football supporter found guilty of antisemitic tweet
4 April 2018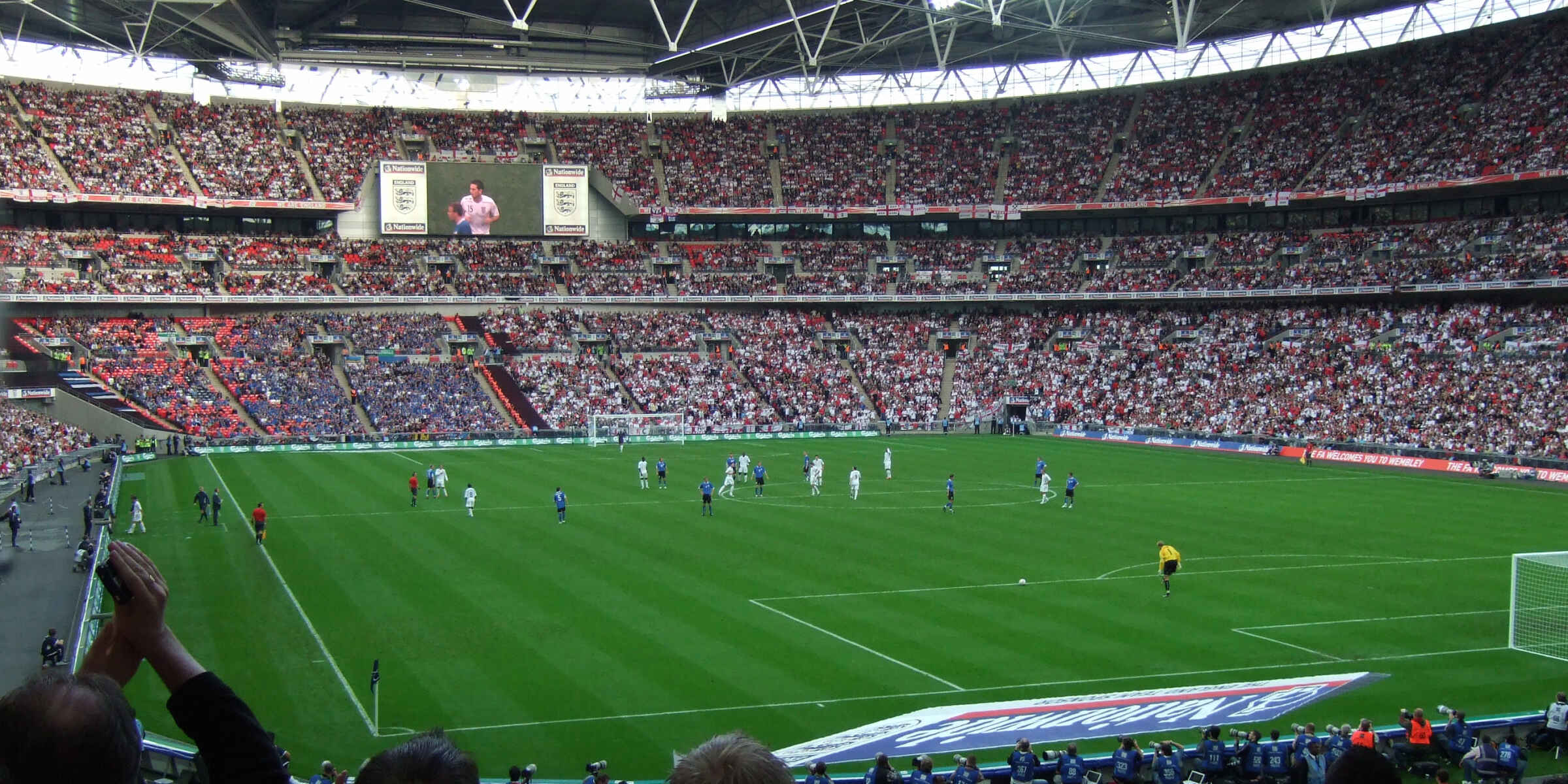 On 3 March 2018, a Twitter user, known as Lee Munns, was sentenced to community service and a fine after being found guilty of committing a Section 4a Public Order Offence after posting an antisemitic tweet in August 2017. Munns was previously implicated in a racism scandal involving Chelsea fans on the Paris metro. CST's partner, Kick It Out, worked closely on the case to ensure it was dealt with by the Crown Prosecution Service.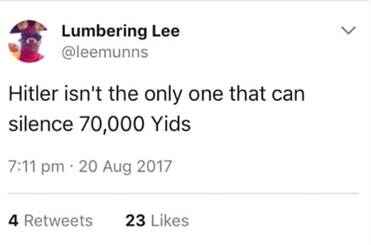 In August 2017, Lee Munns posted an antisemitic tweet stating; "Hitler isn't the only one that can silence 70,000 Yids." This tweet was posted in reference to a Tottenham Hotspur defeat by Chelsea at the start of this season. CST receives many social media incidents related to football, often targeting Tottenham Hotspur FC; a club associated with having a Jewish fan base. "Yid" is often part of the language included in these football-related antisemitic online incidents. "Yid" has a history of use as an antisemitic insult and whilst some Tottenham fans refer to themselves as "yids," it is often deliberately used as an insult by other football fans. When the term is used alongside discourse about the Holocaust or Hitler, as was the case here, it is done to upset and degrade Jews. CST has previously stated:
"Although the way that Spurs fans usually use the Y-word does not justify prosecution, it remains an offensive word that can upset many Jews both inside and outside the football context. Ultimately, ridding football of antisemitism needs to involve Spurs fans voluntarily dropping the Y-word from their songbook." 
CST works closely with Kick It Out, football's anti-discrimination, anti-racism and equality organisation, to combat antisemitism in football.  After being reported to the Police by Kick It Out, Lee Munns received a sentence of 70 hours of unpaid work within the next twelve months (this work will be supervised by the responsible officer) and a fine of £85.00
A Kick It Out representative stated after the verdict and sentencing: 
"After Kick It Out reported an antisemitic tweet sent by a Chelsea supporter to the Metropolitan Police after the club's fixture at Tottenham Hotspur in August 2017, the organisation is pleased to see he has been identified and punished appropriately by the authorities. It is also encouraging to see Chelsea take a proactive step to ensure the supporter will not be able to purchase tickets for their matches going forward. Antisemitism has no place in football or wider society and is no less unacceptable when posted on social media. This incident should serve as a warning to anyone who believes they will avoid justice when posting discriminatory comments online – you will face consequences."
In February 2018, Chelsea FC, in conjunction with CST and other communal partners, launched a new campaign to raise awareness and educate Chelsea staff and players about the dangers of antisemitism in football. The campaign, Say No To Antisemitism, was launched to raise awareness of the impact of antisemitism on the Jewish community and wider society and aims to achieve equality and diversity in football. As part of this campaign, Chelsea, alongside CST and Kick It Out, published a guide for safety officers and stewards entitled Tackling Antisemitism in Football.  This guide aims to educate readers about Judaism, the Holocaust, antisemitism in football, the law regarding hate speech and how to report antisemitic incidents in football. CST welcomed this initiative and is committed to working with Chelsea FC against antisemitism.
CST thanks Kick It Out for their work on this case and the Crown Prosecution Service for taking hate speech seriously. 
If you have experienced or witnessed antisemitism (including online), or know someone who has, please report to CST by calling 0800 032 3263 or via CST's website.
If you have been affected by antisemitism and would like guidance on what to do next, please read this guide for those affected by hate crime, co-authored with the Crown Prosecution Service and Tell MAMA, and supported by the Department of Communities and Local Government.  
[Image: Flickr/Johnthescone]
Read More