CST Blog
Neo-Nazi who called for Jews to be eradicated given a three-year prison sentence
19 April 2018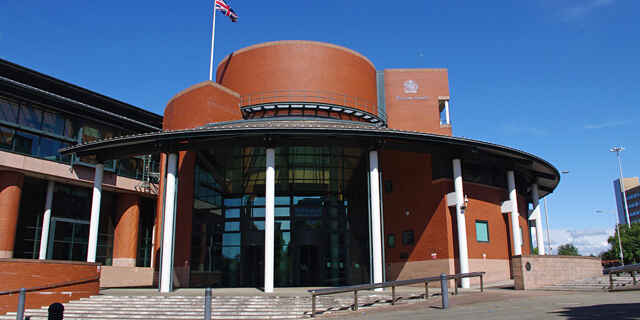 A 22-year-old neo-Nazi, who labelled Jews "parasites" who should be "eradicated" was found guilty of incitement to racial hatred at Preston Crown Court, by a unanimous jury. The man has been found guilty of breaching the Public Order Act 1986 by using "threatening, abusive or insulting words or behaviour". CST initially reported two speeches by the individual, who CST had been aware of for several years, to the Police. The man has been given a total sentence of three years in jail.
During the trial, Matthew Brook, prosecuting, called the defendant a "self-proclaimed Nazi… hates the Jews". The jury was shown video clips of a number of speeches, which took place at several far-right meetings during 2015 and 2016. One of the speeches took place at a demonstration by the far-right group, North West Infidels, in Blackpool and the other occurred at a national meeting in Yorkshire. In the speeches, the antisemitic individual declared his support for far-right antisemitic terror group National Action, which was banned by Amber Rudd in 2016 following lengthy discussions with CST. The man, from Lancashire, was also shown to have called "international Jewry" a "disease" – a classical antisemitic canard.
The defendant, in the speeches, declared his support for Hitler and National Socialists on several occasions, in the videos shown to the court. He stated that Britain "took the wrong side" in the war, and should have supported Hitler and the National Socialists "who were there to remove Jewry from Europe once and for all". The individual is also a Holocaust denier.
The man attempted to defend himself by claiming that he was only controversial to spark debate, and asserted that Jews run law courts but denied this meant he hated all Jews. He also declared that "you can call me a Nazi, you can call me a fascist, that's what I am."
Sue Hemming from the Crown Prosecution Service, responded to the prosecution: 
"This man intended to stir up hatred and wanted others to hate Jewish people like he does…[his comments went] beyond protected free speech and crossed the line into vilifying a group using threatening and abusive language at public meetings".
The judge, Robert Altham, when sentencing stated that the defendant's comments about Jews had been "intended to mobilise others"
CST wishes to thank the Police who worked to prepare evidence for the case, and thanks the CPS for dealing with this individual. The prosecution of this neo-Nazi serves as a warning to others who believe they are protected by freedom of speech, that antisemitic hatred and incitement to hatred and violence should not be tolerated in the United Kingdom.
[Image: Preston Crown Court by Ian Taylor]
Read More