CST Blog
CST works with Faith Associates to improve security for mosques ahead of Ramadan
8 May 2018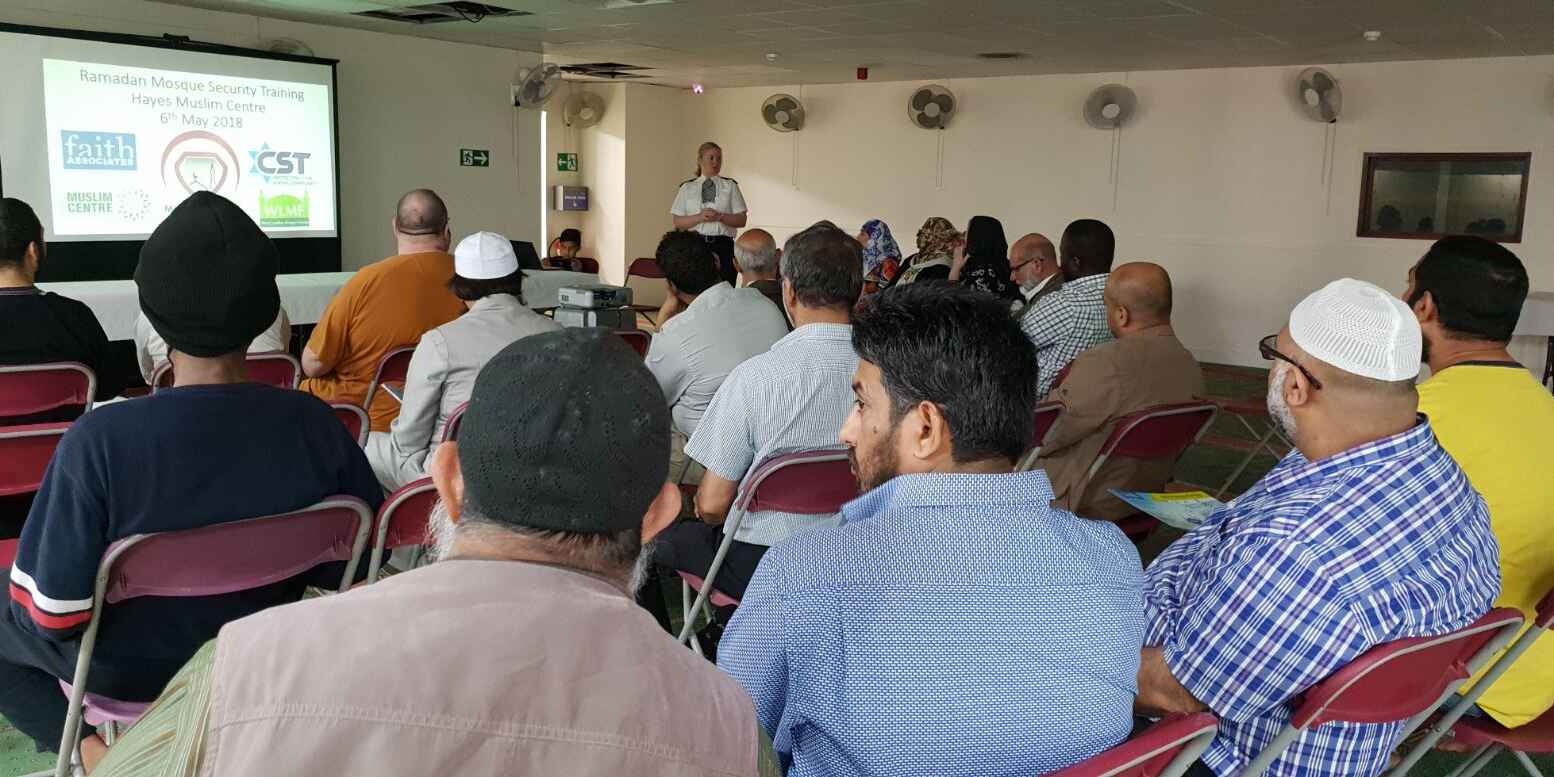 CST, which has decades of security experience working to protect the Jewish community, is pleased to support the work of Faith Associates to improve security for mosques and other places of worship. Faith Associates was set up to provide training, advice and guidance to influence the challenges faced by minority communities. Their new initiative, Mosque Security, has launched to assist mosques with security in the month before Ramadan.
CST has, for many years, worked with various minority communities to build better relations, reduce prejudice and reduce bigotry. This includes working closely with Tell MAMA, who record anti-Muslim incidents. CST is pleased to now be able to help Muslim communities across the United Kingdom protect their Mosques.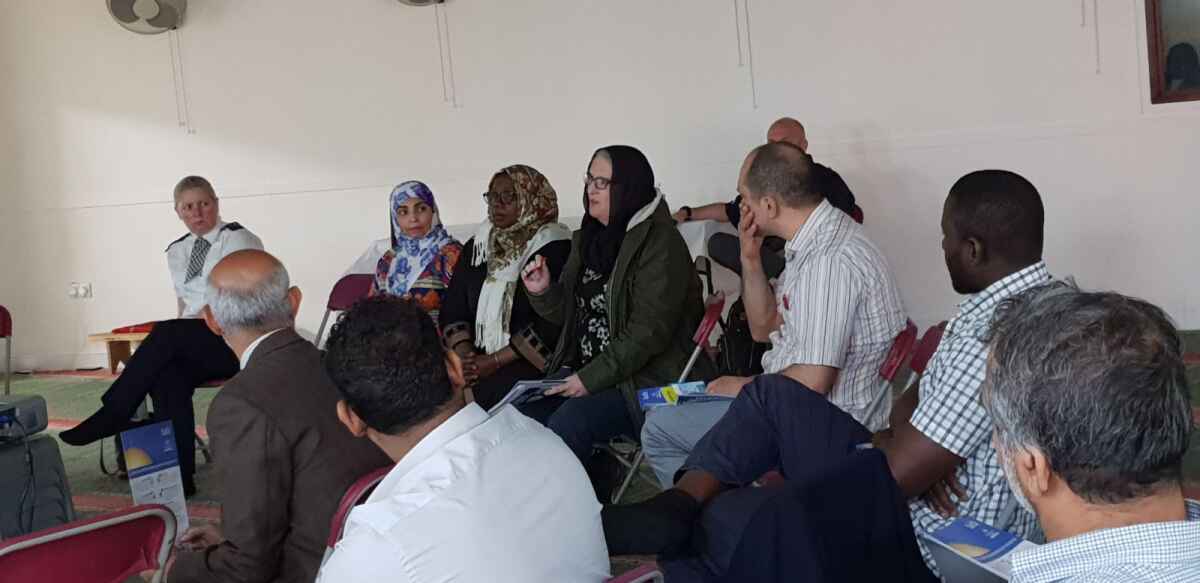 British Muslims have been increasingly targeted, with figures showing that hate crimes targeting mosques in the UK doubled from 2016 to 2017. This year, the Muslim community was targeted with 'Punish a Muslim Day' letters and in June last year, Darren Osborne killed Makram Ali and injured nine others when he drove his van into worshippers in Finsbury Park. Other hate crimes against Mosques include bomb threats, vandalism and the placing of bacon and other pig products, which Muslims are forbidden from eating, on Mosque premises. These disturbing crimes highlight the increasing need for collaboration between CST and Muslim communities to help protect their places of worship, just as CST has been doing for decades to protect synagogues.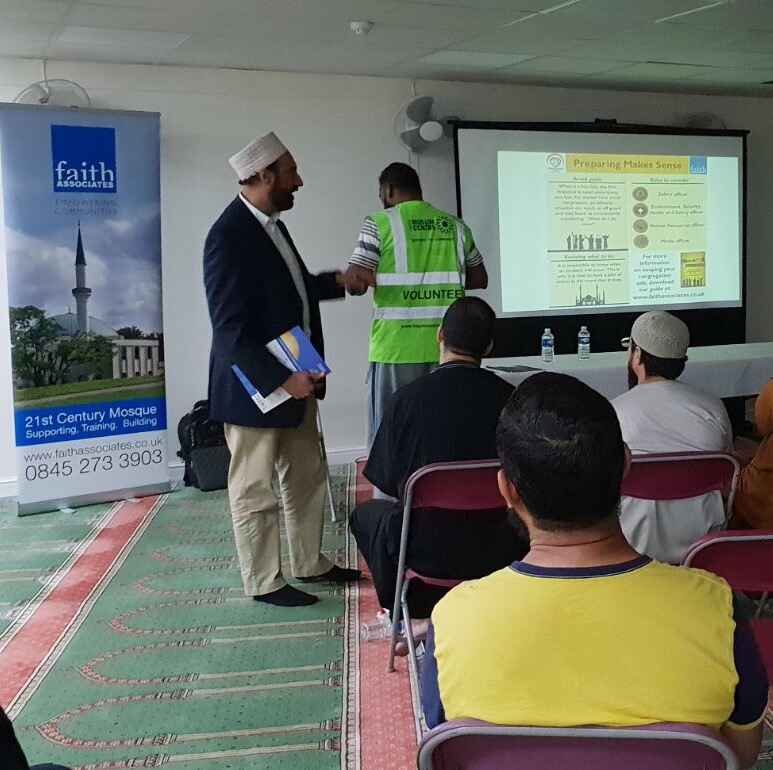 On Sunday, at Hayes Muslim Centre, CST staff, alongside representatives from the Metropolitan Police, delivered the first security training session to Mosque managers, Imams, trustees and community volunteers. 
CST's Chief Executive, David S Delew, said:
"Religious communities up and down the country face varying security threats, so we are pleased to work with Faith Associates in their mission to improve Mosque security. CST has a long tradition of working with other faiths to improve their security, whether through advice or training, and will continue to do so whenever we can.  When communities work together we are always stronger, and we are hopeful that this is a positive step towards deeper ties between our communities." 
Shaukat Warraich, CEO of Faith Associates said:
"The Finsbury Park attack highlighted the potential vulnerability of Mosques and exposed the risks for faith communities and their institutions. The Mosque Security training programme should help our institutions refine their approach to security. We brought together partners from the Metropolitan Police and the Jewish Community, the CST, to share knowledge and experience in securing religious intuitions. Everyone's desire to help, advise and teach was helpful, and the lessons we learnt during these collective sessions will help protect all our communities for years to come."
CST thanks Faith Associates for inviting our security staff to contribute their expertise on security measures for mosques and wishes to thank the Metropolitan Police for attending.
If you would like to find out more about the security work we do, and the important work CST does with other communities to tackle hate crime, please see CST's 'Guide to Fighting Hate Crime', produced in conjunction with the Home Office.
Read More