CST Blog
Chief Rabbi Ephraim Mirvis praises the crucial work of CST
16 July 2018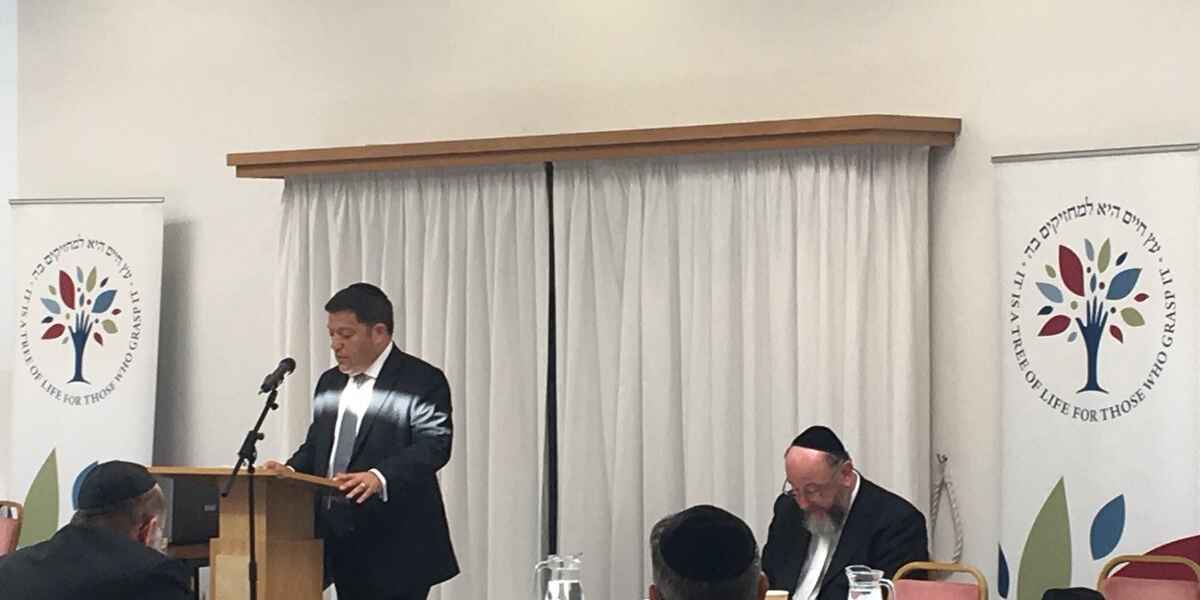 Last week, CST's Chief Executive, David S Delew, had the privilege of addressing the Office of the Chief Rabbi's annual conference. Chief Rabbi of the United Hebrew Congregations of the Commonwealth, Ephraim Mirvis, gave a warm introduction to David, who spoke about the crucial work CST undertakes to protect our Jewish community. 
Over 100 Rabbis attended the event and Chief Rabbi Ephraim Mirvis praised CST's crucial work to protect our Jewish community. CST's Chief Executive, David S Delew, was delighted to have spoken at the event and discussed the importance of the relationship between CST and the Rabbonim to ensure the security of our Jewish community. He stressed that:
"Security relies upon the working partnership between CST and our Jewish communities - and of course shuls are at the heart of that. So, the conversation between us at CST and you – the Rabbonim of many of those shuls – is of vital importance …

… And as I've said before, the nature of this threat is not something new to CST. This is exactly why we exist. This is why we have built the organisation that we are today."
David also presented the challenges that CST faces on a daily basis and the continuing work CST does to raise the capabilities of our volunteer security officers, protect Jewish communal buildings and fight antisemitism. He continued to highlight the crucial funds CST spends on protecting Jewish communal buildings, with £11 million being spent to strengthen the security at these locations, which includes the synagogues of many of the Rabbonim present. He also emphasised the essential funding from the Government that CST administers to pay for security guards for Jewish schools across the country. 
As well as discussing the immense work CST undertakes to protect our Jewish community, David requested that the Rabbonim present should help with our work. They can do this by encouraging members of the community to join CST as volunteer security officers, by reporting antisemitism to CST wherever they find it and by finding ways to thank the volunteers who protect their synagogues every week.
Read More