CST Blog
CST working across society to create a cohesive Britain
7 September 2018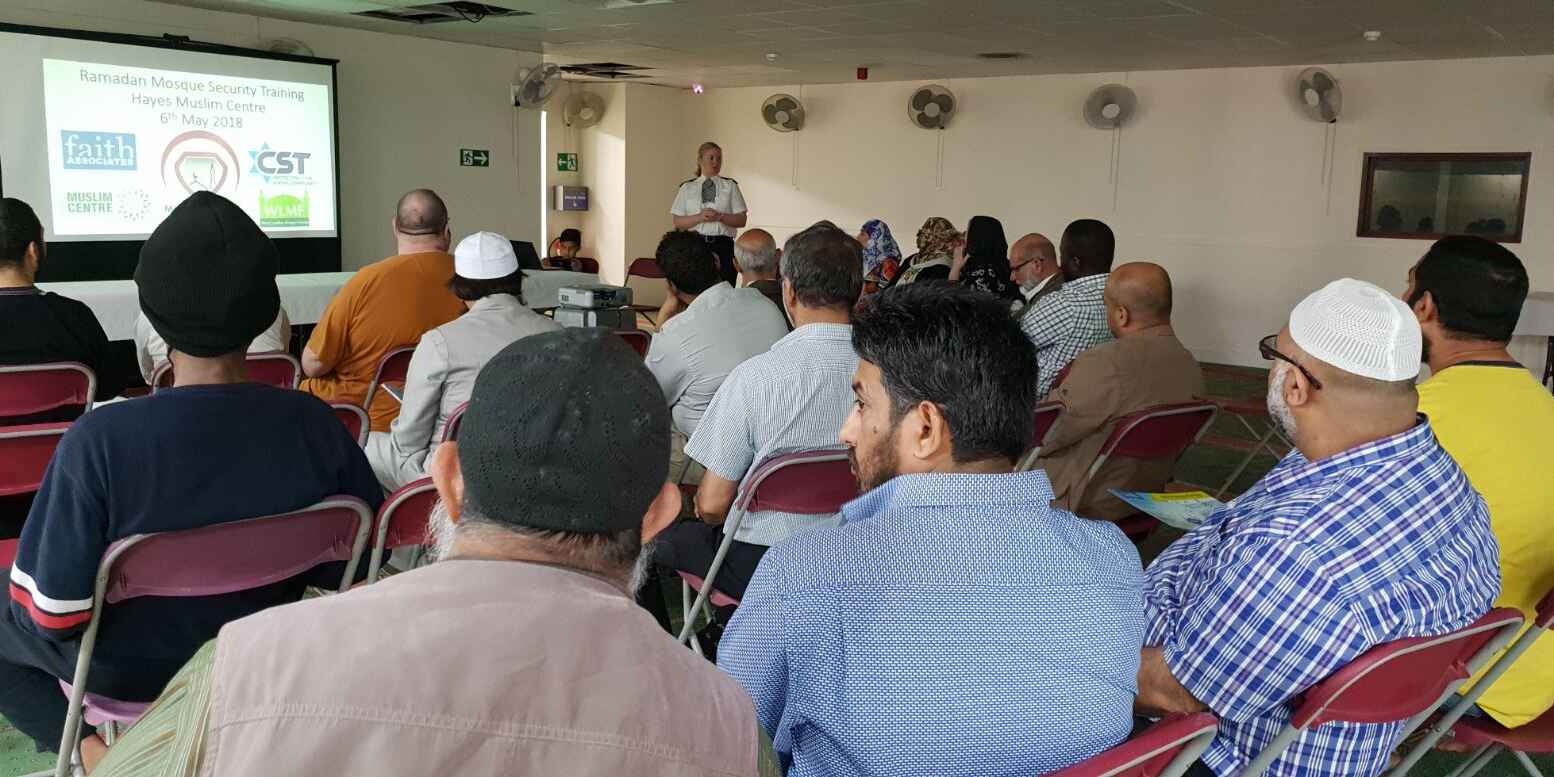 CST aims to help those who are affected by antisemitic hatred, harassment or bias. CST also promotes research into racism, antisemitism and extremism, and we use that research for the benefit of the Jewish community and for the benefit of wider society. CST's intercommunal projects are an integral part of our ethos. While we have honed our expertise on monitoring hate crime, working on anti-hate initiatives, as well as communal security, CST has always been keen to share that expertise and support other communities who face similar challenges to our own.
Cross-community anti-hate initiatives
CST continues to have an integral role in several UK based anti-hate initiatives. These include:
CST's booklet 'Hate Crime: A guide for those affected'
Recognising that there was no clear guidance available for people affected by hate crime, CST initiated and authored a hate crime guide with the support of Tell Mama (a Muslim organisation that monitors anti-Muslim attacks), the Ministry of Housing and Communities and Local Government and The Crown Prosecution Service. While the guide has a focus on antisemitism and anti-Muslim hatred, it is a valuable resource for anyone affected by any form of hate crime.
No2H8 Awards
CST is a partner of the growing No2H8 Awards. CST also sits on No2H8's steering group and are on the sifting panel for award nominations.
National Hate Crime Awareness Week
CST has supported this initiative since its inception in 2012. This year, CST will be setting up stalls in Jewish locations across the UK during National Hate Crime Awareness Week (13 - 20 October 2018). Keep an eye out on the CST blog to hear more about it and CST's activities during the week. 
CATCH
CST is a member of the London based Community Alliance To Combat Hate Crime (CATCH); an initiative supported by the Mayor's Office for Policing And Crime (MOPAC) to provide specialist hate crime advocates for all strands of hate crime.
Facebook's Online Civil Courage Initiative
CST works with other organisations including Faith Associates, Tell Mama, Hope Not Hate, Stonewall and the Jo Cox Memorial Foundation, making up the UK steering group of Facebook's Online Civil Courage Initiative, which seeks to combat online hate speech and extremism. As part of this campaign, CST ran the #AntisemitismHurtsMeToo campaign in February 2018 to highlight how antisemitism affects wider society.
CST sharing security expertise and knowledge
CST shares practical security knowledge and expertise with other faith groups. In May this year, CST worked with Faith Associates to deliver security guidance to Mosque managers, Imams, trustees and community volunteers in the run-up to Ramadan.
CST has given security advice to Hindu, Sikh, Christian and Muslim communities across the UK and is happy to provide advice to other groups.
Government anti-hate initiatives
CST is a key resource for Government on antisemitism, hate crime, extremism and community cohesion. As such, we are continually consulted on and appraised of any Government initiatives in this field. Recent and ongoing engagements include being pre-briefed on the Ministry for Housing Communities and Local Governments' Green paper on Integrated Communities and being consulted on and meeting with the new Government Counter Extremism Commission. CST engages with parliamentary committees, including submitting evidence to the Home Affairs Select Committee inquiry into hate crime and its violent consequences.
CST has been integral in recommending interfaith projects for Government funding. This includes funding for initiatives to build a peaceful dialogue around the Israel-Palestine conflict. Through such work, CST hopes to improve community cohesion across Britain. Recent examples of projects recommended by CST include Solutions Not Sides and the Union of Jewish Students' Bridges Not Boycotts campaign.
CST's working relationship with Muslim organisations
CST has a strong working relationship with Tell Mama, an organisation that monitors anti-Muslim hate in the UK. CST staff members regularly advise Tell Mama as well as through formal structures. CST staff sit on Tell Mama's advisory board as well as its regional London advisory board.
CST reaches out to and welcomes relationships with other reputable organisations within the Muslim community. Faith Associates, which supports the governance and security of UK Muslim communities, is one organisation where a relationship has developed. Following the tragic and deadly attack against a crowd of Muslim worshippers near Finsbury Park Mosque in June 2017, CST was asked by Police to prepare and disseminate basic security advice for Mosques. CST produced a guide for this purpose, which is similar to previous advice produced for Bradford Council of Mosques after a spate of anti-Muslim incidents by Far-Right protagonists.
In addition to engagement with Tell Mama and Faith Associates, CST is happy to counsel and engage with other responsible organisations from within the Muslim community.
Stand Up!
Stand Up! is a project developed by CST and Maccabi's Streetwise programme. Heavily supported by CST, the project has gone from strength to strength. CST was instrumental in securing three years' worth of Government funding for Stand Up! which will run until the 2018/19 financial year. Stand Up! has reached nearly 3,500 young adults at mainstream schools, in order to educate pupils around discrimination with a focus on anti-Muslim hatred and antisemitism. It has become a best-practice inter-communal project, employing Muslim and Jewish facilitators, and partnering with leading campaigning organisations representing several 'protected characteristics', including the Muslim community and the LGBT+ community.
Read More