CST Blog
#DontLabelMe: CST and Tell Mama digital campaign reaches over 2 million people
9 October 2018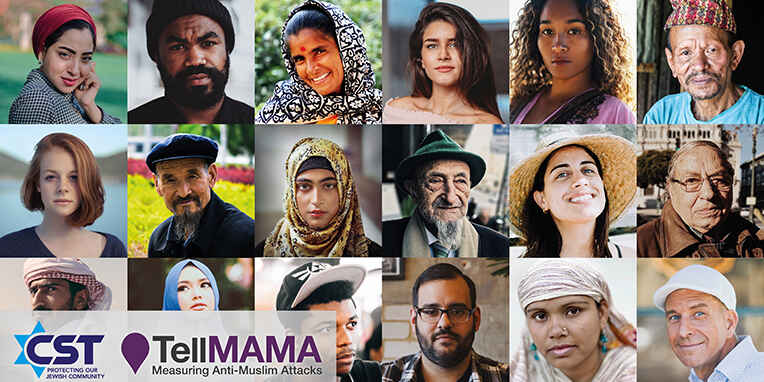 Over the High Holy Day period in September and the beginning of October, CST was proud to run a joint digital campaign with partner, Tell MAMA, who record and measure anti-Muslim incidents in the UK. The campaign, '#DontLabelMe I am Human Too', was born out of a Europe-wide project, and reached over 2 million people.
CST is proud to work closely with the European Commission on tackling hate speech online, by working with several social media companies, including Twitter, Facebook and Google, as well as over 30 groups tackling discrimination across Europe. As part of this work, CST took part in a workshop, hosted by Facebook in Dublin, to further understand hate speech in Europe, as well as to devise campaigns, in conjunction with the Institute of Strategic Dialogue, to promote World Peace Day.
The campaign, which started on World Peace Day on 21 September 2018, ran throughout the High Holy Day period to promote the joint humanity which all share; that we may categorise ourselves as Muslim, Jewish, LGBT, BAME or any other individual identity, but we all share our humanity. The campaign, which ran on Twitter, Facebook and Instagram, reached over 2 million unique users. 
Iman Atta OBE, Director of Tell MAMA said:
"The 'Don't Label Me' Campaign is essential in re-enforcing the fact that people are more than just labels, which in the current environment of rising intolerance, are even more dangerous for social cohesion and for personal safety. This is why this campaign is essential at this time when social media is flippant and sometimes deeply divisive comments by politicians are legitimising hate".
CST would like to thank Facebook, the European Commission and the Institute of Strategic Dialogue for initiating this campaign, as well as our partner Tell MAMA for helping devise and run the campaign.
Read More