CST Blog
Hatred of women and antisemitism in the UK: What Google searches tell us
25 January 2019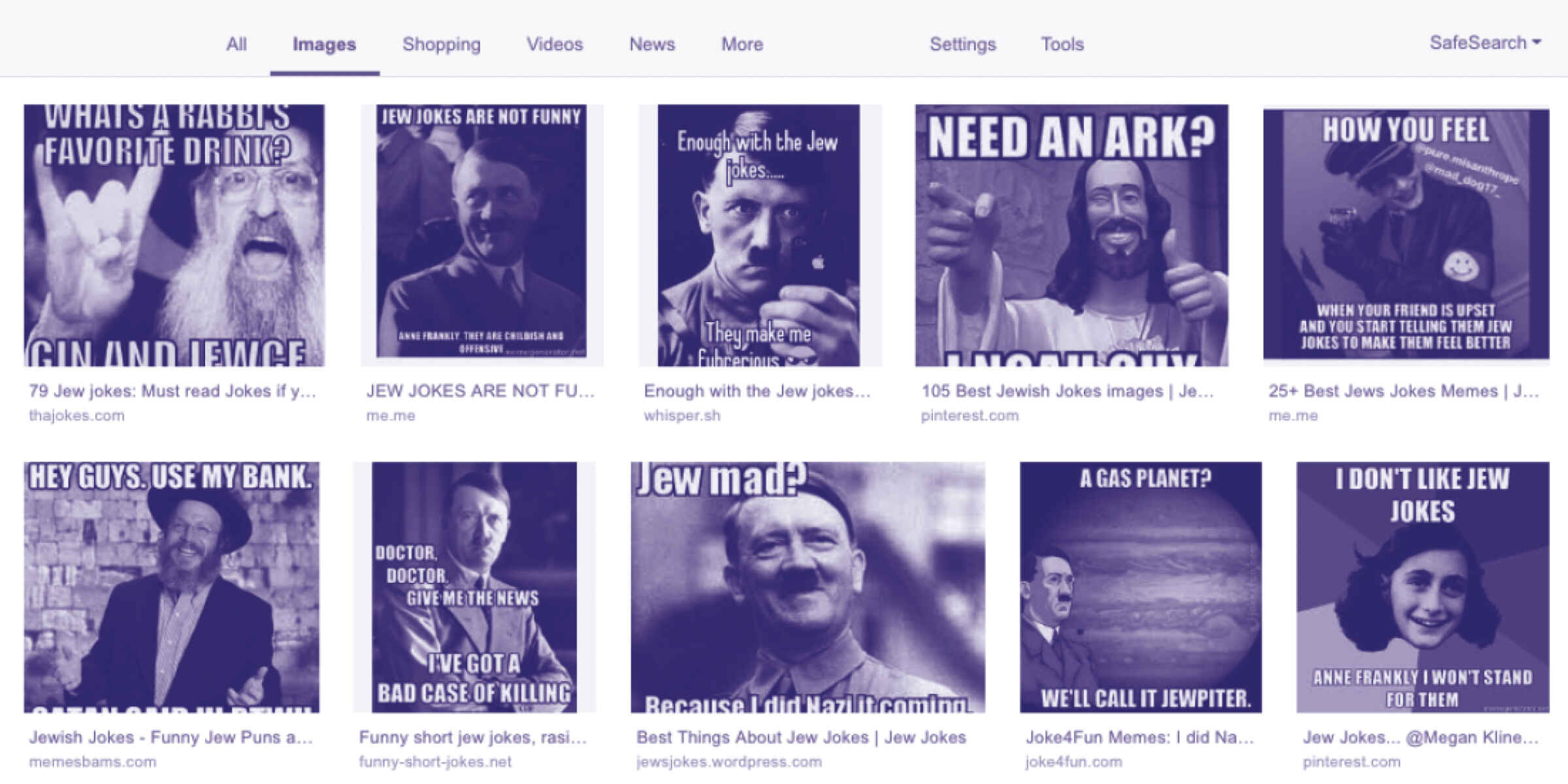 In association with the Antisemitism Policy Trust and CST, Seth Stephens-Davidowitz has produced an eye-opening short study, Hidden Hate: What Google searches tell us about antisemitism today, which was released earlier this month. The report looked at what people search for when using Google, as well as examined the far right, often antisemitic, forum Stormfront, based in the USA.
A large theme on Stormfront is feminism. There are more than 9,000 threads on the website related to feminism, many of which also mention Jews. In fact, more than 60 per cent of threads on Stormfront about feminism also mention Jews. For context, Jews are mentioned in 39 per cent of all threads on Stormfront on any subject; while 33 per cent of threads mention "blacks", marking a significant shift from what some might perceive as traditional racism. Stormfront members have expressed the belief that Jews are leading the feminist movement. One thread on Stormfront labelled feminism "an entirely Jewish invention."
The report found that while female Jewish entertainers do not get as many mentions on Stormfront as male entertainers do, female Jewish politicians get more mentions on Stormfront than male Jewish politicians. There are 14 per cent more mentions of female Jewish MPs than male Jewish MPs. The two Jewish MPs with the most mentions on Stormfront since the website was founded in 1996 are Margaret Hodge and Luciana Berger. The fact that Stormfront users are more interested in female Jewish MPs than male Jewish MPs, while the reverse is true for male and female Jewish entertainers, suggests that women with political power are particularly subject to antisemitic abuse. These mentions can include negative comments about their appearance, which suggests an overlap between sexist attitudes towards women and antisemitism. For example, on Stormfront, Luciana Berger is called an "equine-faced Zionist."
This landmark research study has shown that people turn to the internet to answer questions that they do not want to ask anybody else. It is clear that a disturbing number of antisemitic searches are made on Google in the United Kingdom every year. These include searches for jokes mocking Jews, searches for nasty stereotypes about Jews, searches using nasty epithets for Jews, and searches expressing violent thoughts towards Jews. This leaves us with one key lesson; as we move into an increasingly digitalised future, against an uncertain political backdrop, it is more important than ever that both people and technology have the tools to recognise and rebuff anti-Jewish and anti-woman hatred.
Seth Stephens-Davidowitz is a contributing op-ed writer for the New York Times and the author of Everybody Lies: What the Internet Can Tell Us About Who We Really Are, which was a 2017 Economist Book of the Year. He is a former data scientist at Google and visiting lecturer at the Wharton School. He received his PhD in economics from Harvard in 2013.
Read More