CST Blog
State of Hate 2019: Antisemitism
6 March 2019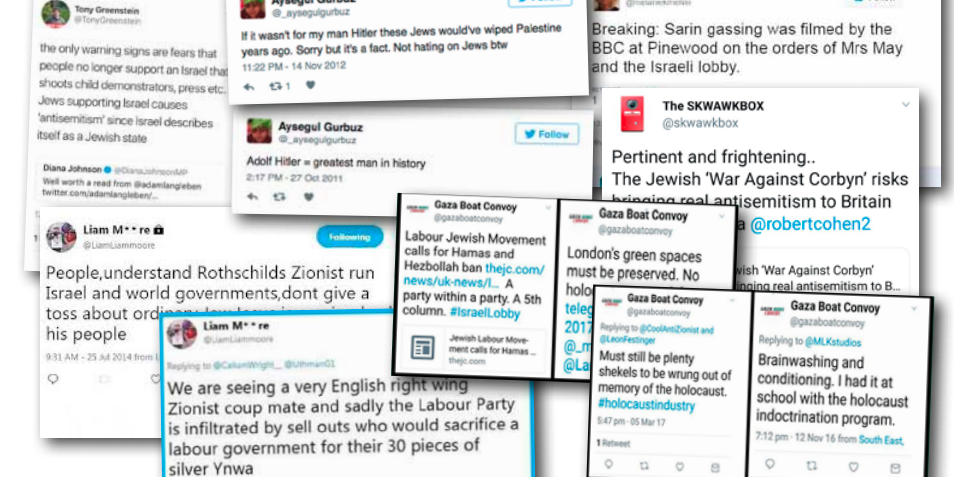 The anti-fascist organisation Hope Not Hate have warned that "a significant number of people on the left have promoted or engaged with antisemitic content."
Hope Not Hate published the results of a study that examined over 27,000 tweets from more than 5,000 twitter accounts in their State of Hate 2019 publication.
The results allowed them to divide the antisemitic discourse they found into four distinct but overlapping groups:
"At the most extreme end is a very small group of left-wing people who engage in extreme, violent or pro-genocide antisemitism or outright Holocaust denial. 
Then comes a larger group of left-wing people who engage in conspiratorial antisemitism and use antisemitic tropes, especially in relation to supposed Jewish power and influence with special reference to the Rothschild conspiracy. This group can, in turn, be split in two with some being conscious conspiratorial antisemites and others ignorantly regurgitating tropes they are unaware are racist. 
Then there are those left-wing activists who use antisemitic language when discussing issues relating to Israeli[sic]/Palestine, including occurrences during debates around the IHRA definition of antisemitism and false equivalency between the actions of Israel and Nazism.
The final group is the largest and these are people who deny that there is a problem with antisemitism on the left, dismiss the problem as nothing more than smears against the left and/ or attack those who believe there is a problem. In the case of Labour party supporters, denial is often used as a means of defending the leadership of the party, but others use this denial to attack and 'gaslight' Jewish Labour figures in often vitriolic language." 
While much of the existing research centres on various aspects of the first three groups mentioned, Hope Not Hate have honed in on a little known area of antisemitic discourse saying that:
"One of the reasons that this problem [antisemitism] has festered for so long is that there is a vocal and active group of left-wing activists who, while not openly displaying antisemitism themselves, attack vehemently those who raise it as an issue. High-profile figures, be that Labour MPs, journalists, activists or members of the Jewish community, who raise concerns will often face a barrage of attacks on social media. The danger of this is that many within the left may not feel confident enough to speak out about the issue for fear of reprisal."
There are several examples of high profile activists who have made it their mission to dismiss concerns of antisemitism in the Labour Party. These dismissals have often served as signals to antisemitic trolls as to which MPs and anti-antisemitism activists to attack: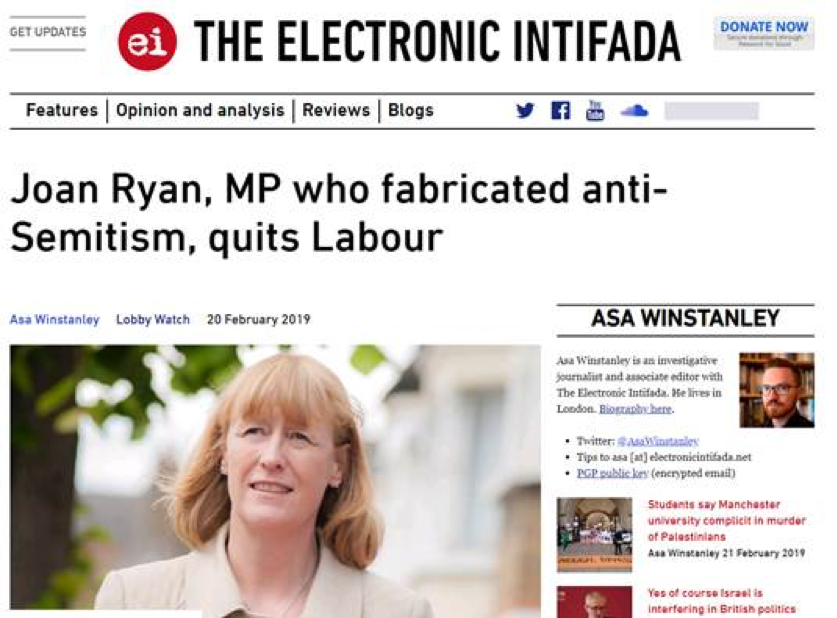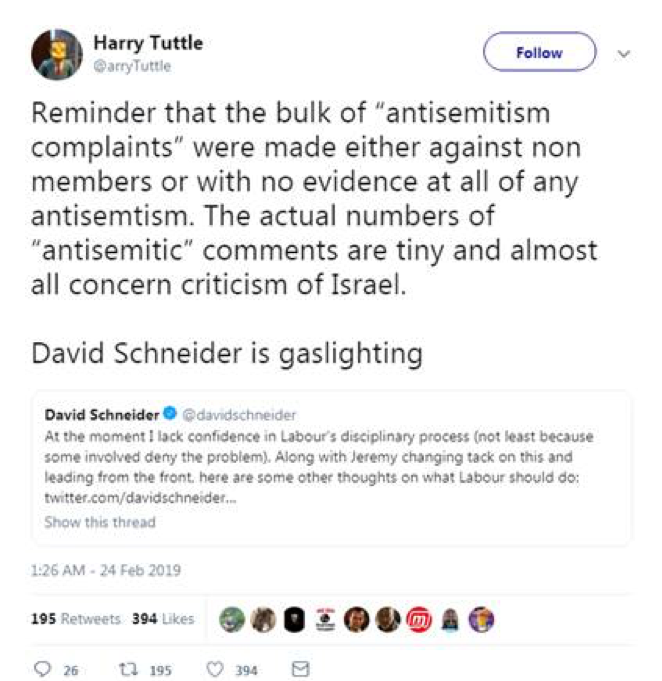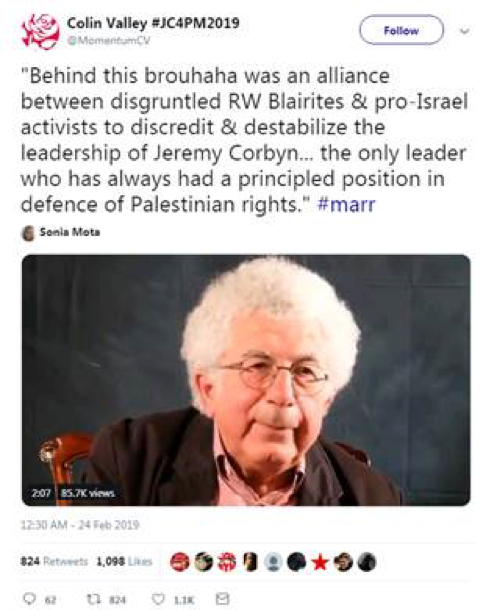 As Hope Not Hate write:
"It is increasingly clear that, within sections of the left there is a lack of understanding of what constitutes antisemitism and what harm it causes. More work needs to be done to formulate some guidelines for how the left more generally can support the Palestinian cause without engaging in antisemitism and there needs to be the same intolerance of antisemitism amongst the left that exists towards wider racism and Islamophobia." 
Hopefully, research such as that conducted by Hope Not Hate, will help inform people of all political persuasion and none of the need to confront antisemitism wherever they see it, including on their Twitter timelines.
Read More