CST Blog
Mehdi Nemmouche convicted for jihadist attack at Brussels Jewish Museum
8 March 2019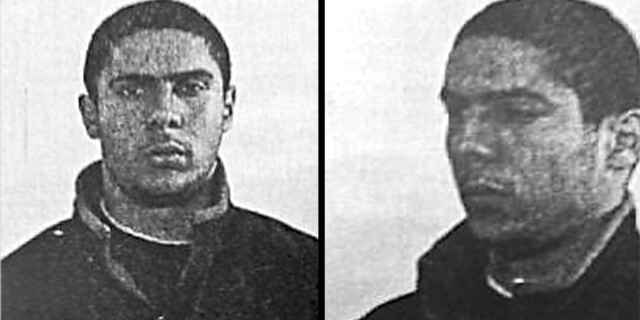 Following a dramatic two month trial, the jury in the Brussels court last night convicted Mehdi Nemmouche of carrying out the Islamic State-linked firearms terrorist attack at the Jewish Museum in Brussels on 24 May 2014. The jury also convicted his accomplice, Nacer Bendrer, of supplying Nemmouche with the weapons used in the attack. Sentencing is expected on Monday, and Nemmouche faces a possible life term in jail.
In the course of the attack, Nemmouche murdered four victims in the museum using a Kalashnikov rifle and pistol: Myriam and Emmanuel Riva, an Israeli husband and wife visiting Belgium on holiday; Dominique Sabrier, a French volunteer at the museum; and  Alexandre Strens, a Brussels native who was a museum employee. During the trial, the prosecution outlined how the attack unfolded and showed how it all took 82 seconds. Although CCTV captured the attack, the museum, unfortunately, had no security outside the facility.
Nemmouche, a 33-year-old French national, has been in custody since his arrest six days after the attack. He was apprehended on a bus travelling from Brussels to Marseille while in possession of the murder weapons. Police also recovered a short video file from Nemmouche's computer in which he confessed to perpetrating the attack. Bendrer, aged 30, was arrested in Marseille in December 2014, six months after the attack. Although he had already been convicted in a French court in September 2018 and jailed for five years, Bendrer was transferred to Belgium for this trial.
Nemmouche's lawyers based his defence on a series of preposterous and offensive conspiracy theories, centring on the claim that the Jewish Museum attack was a Mossad operation that framed Nemmouche. The jury rejected these claims and convicted the defendants. 
In addition to court testimony from relatives of the victims, the court also heard from former hostages that ISIS held in captivity in Syria. In June 2013, ISIS had kidnapped four French journalists and released them in April 2014. Two of the journalists testified in court. Both identified Nemmouche as the man who imprisoned and tortured them and described Nemmouche as sadistic and narcissistic. One of the journalists also testified that Nemmouche expressed his "admiration" for Mohammed Merah, the lone actor jihadist terrorist who murdered French Muslim soldiers in Montauban and a Jewish teacher and three children at a Jewish school in Toulouse in 2012 during a series of firearms attacks in France. 
Mehdi Nemmouche's attack has the unique and dubious distinction of being the first case of a returning jihadist fighter attacking in Europe. The fact that his target was a Jewish facility is instructive. While Nemmouche travelled to Syria to join Islamic State in early 2013, he had already been radicalised in a French prison years earlier. Nemmouche's profile, his path to radicalisation and links to crime and jihadist terrorism, as well as his target selection and attack methods, all serve as an important case study in the threat that jihadist terrorists pose to Jewish communities in Europe and worldwide.
CST will shortly publish a fuller research briefing addressing these points.
Read More