CST Blog
Hate is not welcome at CST
27 March 2019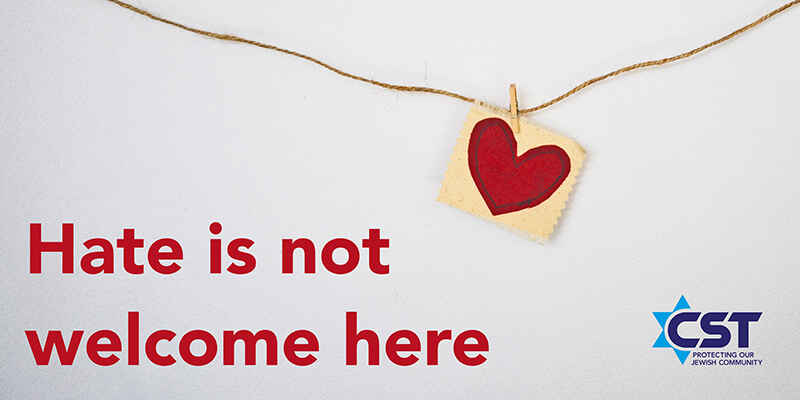 CST fights for a more tolerant and inclusive society, free from antisemitism. As part of this mission, CST works with other groups representing different minority communities including, Tell Mama UK, Galop, Faith Associates and many others. CST will not sit idly by when others are subjected to hate based on their identity; whatever that may be. 
We are dismayed to see a small minority of people who comment on CST posts on social media and include hate towards other groups - we will not stand for it. CST will not allow comments that include anti-Muslim hate, misogyny or any other form of hatred to fester on our page. CST's policy is to remove these posts from Facebook and Instagram, report them to Twitter, and block repeat offenders. 
To highlight what is not acceptable, these are some of the anti-Muslim posts which have been written on CST's Facebook posts, and have been removed and reported to Tell Mama UK: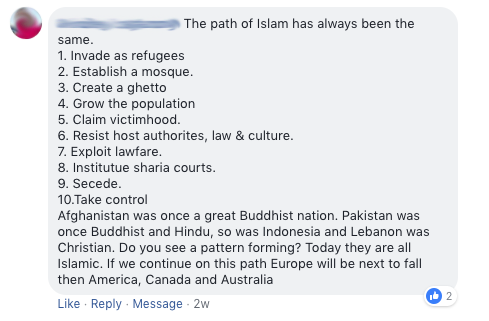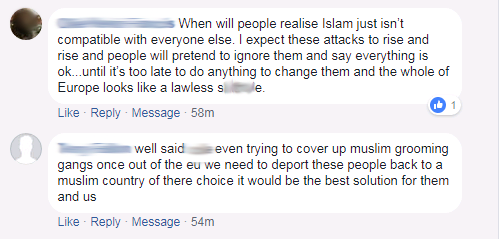 CST is also dismayed to see the frequent use of misogynistic terms which degrade women:



As well as hatred towards other groups, CST is saddened to see that some individuals come to our page and spew antisemitic hate: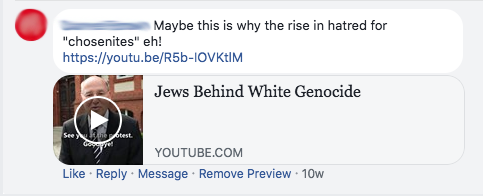 A minority of posts on our page contain these kinds of bigotry. As an anti-hate charity, we will not stand for it and we will call it out; those views are not welcome here.
Read More