CST Blog
CST Research Briefing on Mehdi Nemmouche and the Brussels Jewish Museum Attack
11 April 2019
CST is today publishing an in-depth report, 'Mehdi Nemmouche & the Brussels Jewish Museum Attack: A case study in jihadist antisemitic terrorism' analysing the jihadist attack on 24 May 2014.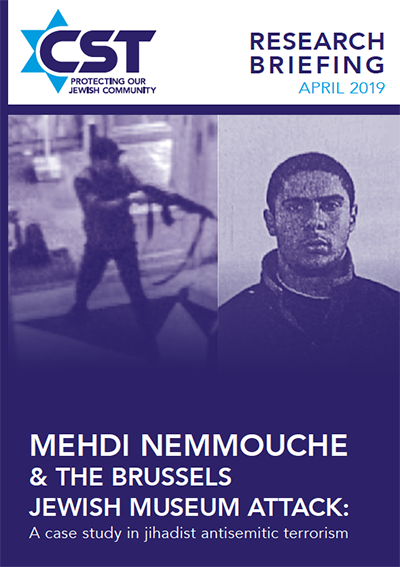 Last month, on 8 March, Nemmouche, a former ISIS fighter, was convicted in Belgium of carrying out the ISIS-linked firearms terrorist attack. This was the first case of a returning European jihadist fighter from Syria/Iraq to attack in Europe, and it marked the opening of a series of terrorist attacks and disrupted plots in Europe, the UK and the West that were directed, inspired or connected to ISIS. In the words of a report by West Point's Combatting Terrorism Center, "Nemmouche's attack was not a random one-off event, but actually a leading indicator of a wave of ISIS-connected violence that would target European and other Western cities. Nemmouche was just a preliminary warning."
The fact that Nemmouche's only target – and therefore also the first target of an ISIS-linked terrorist attack in Europe – was a Jewish facility is instructive. This research briefing reviews the significant aspects of the Jewish Museum attack trial, looking at Nemmouche's target selection, attack modus operandi, as well as his profile, path to radicalisation and links to crime and terrorism.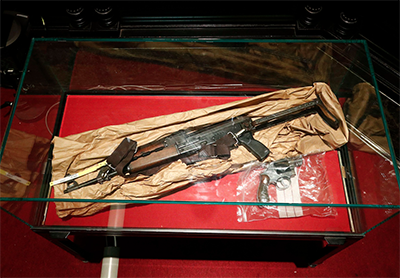 The Jewish Museum attack serves as a tragic but important case study in analysing the threat that terrorists pose to Jewish communities worldwide. The museum attack was neither the first nor last antisemitic jihadist terrorist attack in Europe. From 2012 to 2015, jihadists attacked European Jewish communities in three other deadly firearms attacks in Toulouse, Paris and Copenhagen. Indeed, CST has long demonstrated that groups and individuals across a range of ideological worldviews have targeted Jews and Jewish communities globally for some seven decades. While this report focuses on the jihadist threat, the firearms attack at a Pittsburgh synagogue in October 2018 also highlights the continuing threat that the violent far-right poses to Jewish communities.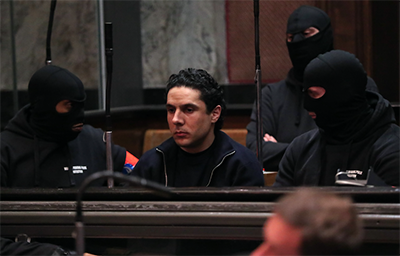 Ultimately, these cases are a stark and sober reminder of the importance of having in place security procedures at Jewish community locations, including reporting suspicious behaviour or information collection and sustaining an ethos of community vigilance.
You can download a copy of the new publication 'Mehdi Nemmouche & the Brussels Jewish Museum Attack: A case study in jihadist antisemitic terrorism'.
Read More