CST Blog
CST working to protect our Jewish students on campus
20 May 2019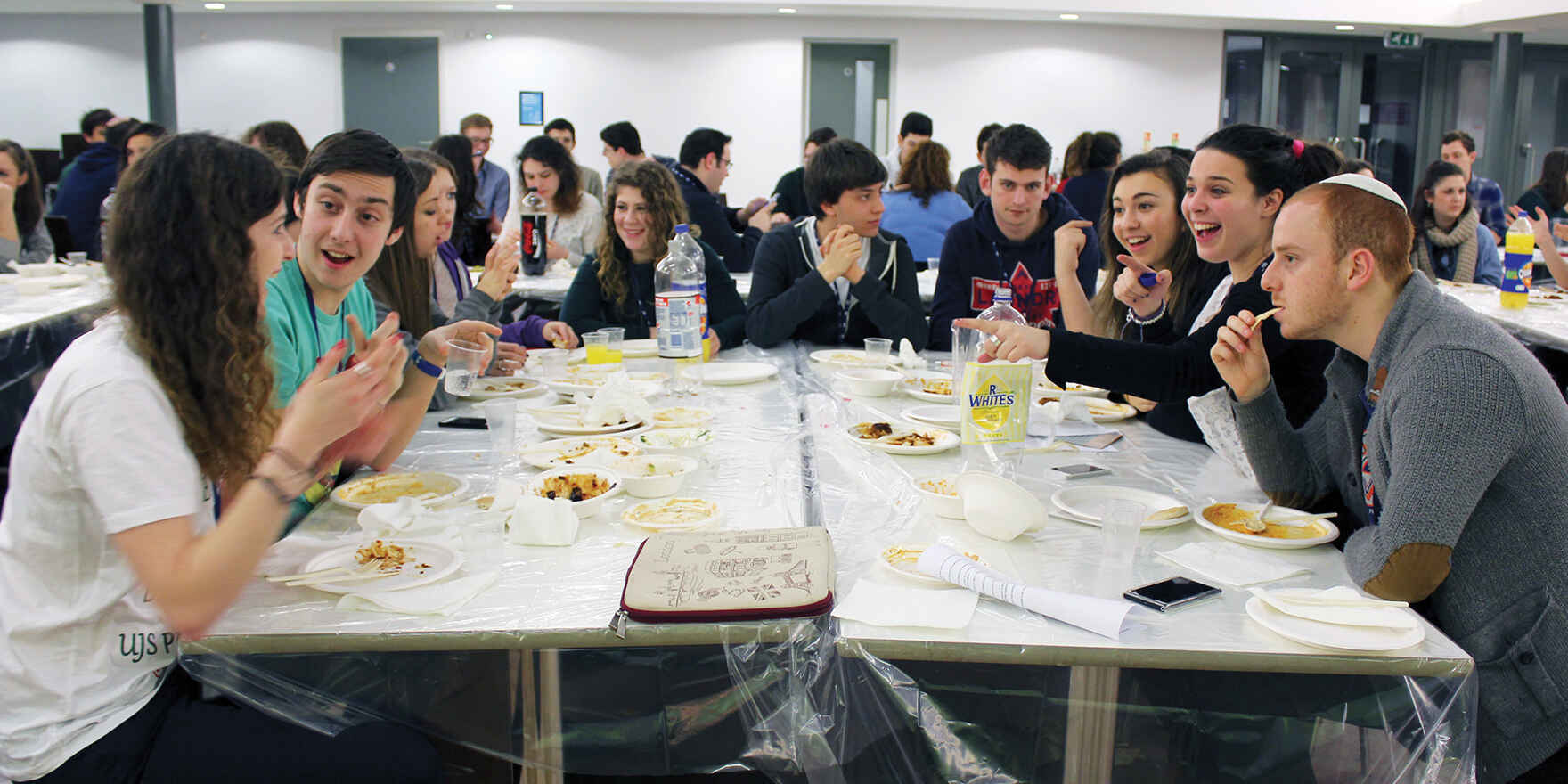 CST works to protect Jewish students on campus across the United Kingdom. CST's dedicated Campus Team works with students across the country to ensure their safety from antisemitism, extremism and terrorism; whether they are students who give their time as CST Volunteer Security Officers, students who are involved in their Jewish society and any other Jewish student on campus who feels they need support to combat antisemitism or protect their community.
This academic year started off with a series of lectures given by CST's Campus Team in different student events, providing information about CST's work on campus, different threats facing Jewish students, and tips for planning events safely. These have included presentations to the Union of Jewish Students, StandWithUs, and Yachad student activists. Our work has also been extended to some sixth form students taking part in StandWithUs's Sixth Form program.
This year, there has been a great push towards increasing reporting rates of Campus Incidents. Our Student Security Coordinators have been in contact with Jewish societies across the country in order to provide guidance and support for the victims of verbal or physical abuse. They have worked closely with the Union of Jewish Students in ensuring actions are being taken and universities are made aware of any hostility towards Jewish students.
In 2018, CST received reports of 25 antisemitic incidents on campus, comprising 22 incidents of Abusive behaviour, two involving Damage and Desecration of Jewish-owned property, and one in the category of Threats. These incidents took place in 17 different universities. CST encourages any student who has suffered from antisemitism to report it via CST's online reporting page or get in touch with CST Student Security Coordinators directly.
On top of providing victim support, CST's Campus Team has secured hundreds of events being organised by Jewish students, ranging from Jewish Society Balls to Israel engagement events. We are proud to say that that in the 2018/2019 academic year CST's student team has been in contact with students from over 30 different universities, providing guidance on how to stay safe on campus, how to plan events, and how to report antisemitism and suspicious behaviour. 
If you would like to report antisemitism on campus or join CST's security team at your university, please get in touch with the CST Students Team.
Read More