CST Blog
Challenging the Nazi Card
28 June 2019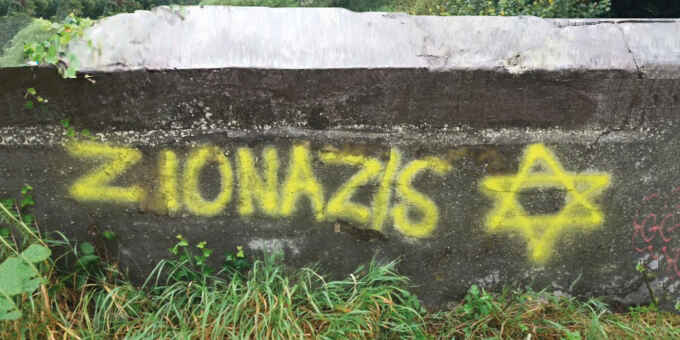 On 27 June, CST was among the experts and communal representatives who had the privilege of briefing Ahmed Shaheed, the United Nations Special Rapporteur on Freedom of Religion or Belief. This was one of many roundtable discussions being held around the world by the UN Rapporteur, as he researches and produces a report on antisemitism, to be given later this year to the UN General Assembly in New York. 
One of the Rapporteur's questions concerned the ways in which it is antisemitic to use the Nazi Holocaust in order to attack Israel, Zionism and Jews. The question is given added urgency by the plain fact that there will soon be no living witnesses or survivors of the Holocaust: which will surely only see this antisemitic mode of rhetorical attack increase.
In response to the question and in the interests of wider education, CST is now placing a valuable publication on its website, where it will remain on public record. Called "Understanding and Addressing The 'Nazi card'", this was written and published ten years ago with assistance from CST. Its publication followed the disgraceful commonplace use of Star of David and Swastika imagery on anti-Israel demonstrations throughout Britain during the December 2008-January 2009 conflict in Gaza, between Israel and Hamas.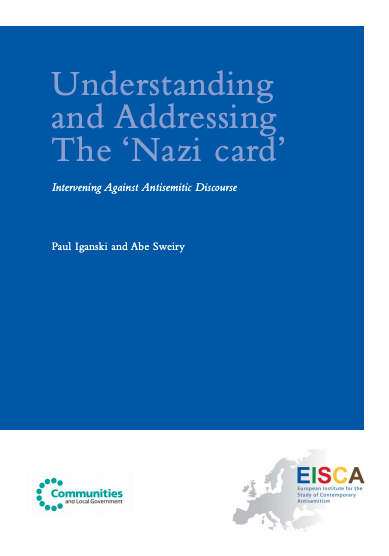 Sub-titled "Intervening Against Antisemitic Discourse", the report was written by respected anti-racism academics Paul Iganski and Abe Sweiry. It was funded by the Department of Communities and Local Government and can be read here.
Read More