CST Blog
CST hosts inaugural students antisemitism conference
27 September 2019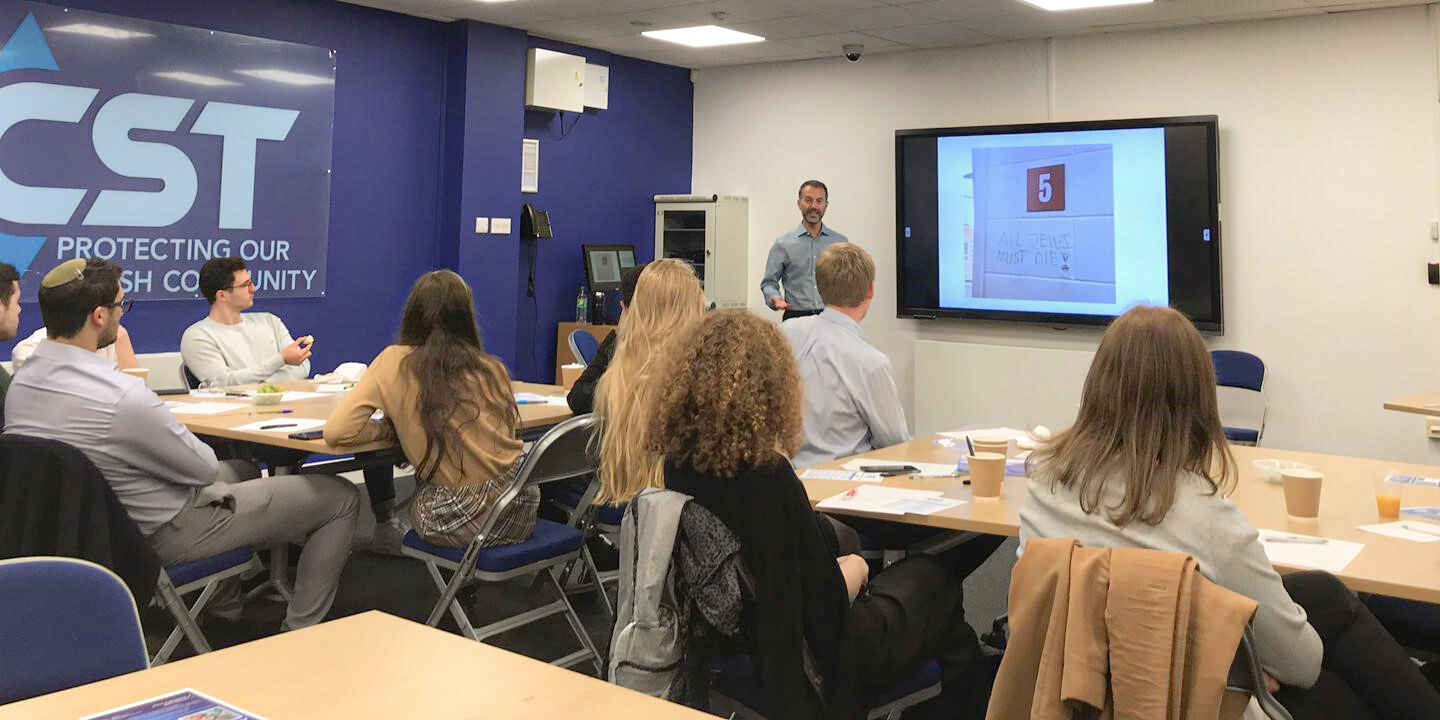 This month, CST hosted the first antisemitism student conference, a one-day seminar designed to educate students on the topic.
On the day, a select number of student activists and campus leaders from across the United Kingdom got the opportunity to hear from our experts and gain an in-depth understanding of what antisemitism is its history, and the controversies surrounding its definition.
The day started off with some reflections on what their understanding of antisemitism was like, followed by a session by Dr Dave Rich, who provided a comprehensive overview of the origins of antisemitism and its manifestation throughout the ages including in contemporary political contexts. The day also challenged attendees to create their own definition of antisemitism, which emphasised the difficulty of this task and gave them a greater understanding of the complexities of the International Holocaust Remembrance Alliance definition of antisemitism.
The day gave students the necessary tools and knowledge to identify and combat antisemitism on their campus. 
CST would like to thank all those who attended the conference. If you would like to participate in our next students' antisemitism conference, let us know by getting in touch with our campus team on [email protected].
Read More