CST Blog
CST supporting the traveller community against hatred
25 October 2019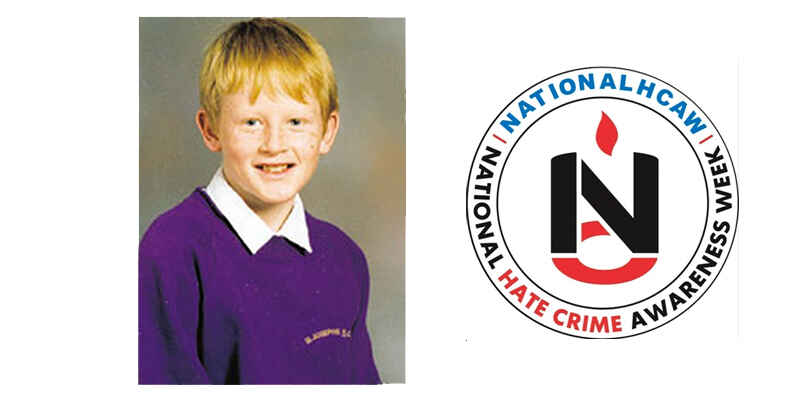 Last week was National Hate Crime Awareness Week. Across the UK, events took place to educate about hate crime, encourage its reporting, and urge greater responsibility on the part of communities, partner organisations and local authorities to tackle it in a meaningful way. 
The week gives us a wonderful opportunity to stretch outwards beyond our own community, listen to the experiences of other minority groups who are confronted with hate, and stand in solidarity with them. 
Every year, for National Hate Crime Awareness Week, we remember somebody who has been affected by hate crime in its most destructive, poisonous form. This year, we extend our thoughts to Johnny Delaney (pictured) and the Irish Traveller community from which he was torn in 2003, aged just 15. 
Johnny was kicked to death in Ellesmere Port, Cheshire, by a group of boys who had targeted him because of his ethnicity. When challenged at the scene of the murder, one of the culprits shouted, "He deserved it, he was only a ******* Gypsy". The motivation for hatred could not be more explicit. Two teenagers were sentenced to four-and-a-half years for manslaughter in a young offender institution although, despite the recommendation of the Cheshire Police Service, the judge did not accept this as a racially motivated attack. 
As we commemorate the life of Johnny and reflect on the loathing within those accountable for his death, the Jewish community wholeheartedly supports the Traveller community in their fight against discrimination. Barely 80 years ago, both Jewish and Roma people across Europe were systematically targeted, rounded up and exterminated by the Nazis and their helpers. When, as Jewish people, we defiantly declare "Never Again!" we do so not only for ourselves, but for anyone facing persecution on account of their identity.
This is also why CST is supporting the Cut It Out campaign, a joint initiative between The Traveller Movement and Rene Cassin,  aimed at tackling hateful and inflammatory rhetoric in politics against ethnic minority or religious groups. Research has repeatedly shown that this kind of speech can lead to a spike in hate crimes when employed by politicians. This is only exacerbated when such language is given uncritical, irresponsible amplification in media reports. Cut It Out is working to instead promote inclusive and value-driven language.
Read More