CST Blog
'White Jihad': Jack Renshaw's journey from a far right student to would-be terrorist
13 May 2020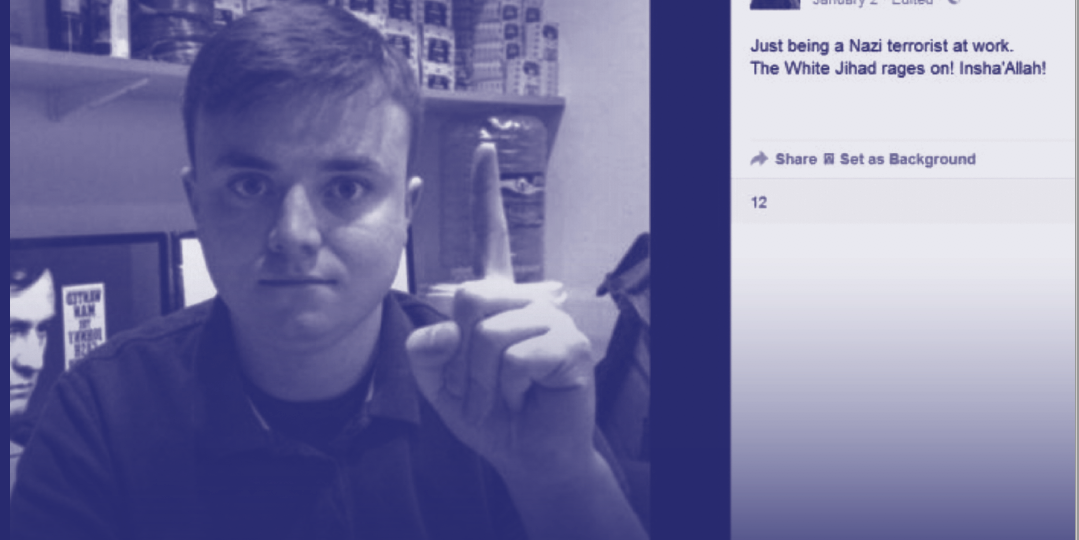 A year ago this week, on 17 May 2019, Jack Renshaw was sentenced to life imprisonment for his attempt to murder a Member of Parliament and a senior police officer in what would have been a shocking act of neo-Nazi terrorism. Renshaw's path from far right student activist to would-be neo-Nazi terrorist is an example of the danger of hateful extremism, and the power of the violent rhetoric that permeates Britain's far right. It is also a chilling reminder that hatred of Jews lies at the core of neo-Nazi ideology: while discussing his terror plot with his closest colleagues, Renshaw considered attacking a synagogue.
CST's latest report, 'White Jihad': Jack Renshaw's journey from far right student to would-be terrorist, traces Renshaw's career in the British far right. It shows how he went from being a youth activist on campus to becoming involved in some of the most extreme and violent neo-Nazi groups in the UK, eventually ending up in prison for attempted murder. Renshaw is a case study in how an individual's activities can escalate from 'mere' extremist rhetoric to real-life terrorist plotting motivated by a far right ideology.
This story begins in 2014, when CST first started receiving complaints about a young far right activist at Manchester Metropolitan University. At around the same time, CST also began tracking the growth of the new far right organisation Renshaw was most closely associated with: National Action. Over the next four years, CST repeatedly reported Renshaw and his associates to the Police for their extremist, and at times illegal, activities, while arguing for National Action to be proscribed as a terrorist organisation – a step the Government took in December 2016.
Renshaw typified a new generation of far right activism in Britain that was much more openly antisemitic and violent in its language than its immediate predecessors. Whereas most of the British far right had spent the previous few years prioritising attacks on Muslims, and some even claimed to be pro-Jewish, National Action revelled in its glorification of Adolf Hitler and Nazism. They weren't Holocaust deniers: instead, they celebrated the attempted extermination of European Jewry and wished for another genocide. Compared to other British groups, their online activism was relatively slick and daring, and it was accompanied by street activities that directly targeted the Jewish community. Most strikingly of all, they consciously copied the language and imagery of jihadist propaganda from ISIS and other terrorist organisations.
You can read the full report 'White Jihad': Jack Renshaw's journey from far right student to would-be terrorist here.
Read More