CST Blog
National Hate Crime Awareness Week 2021
14 October 2021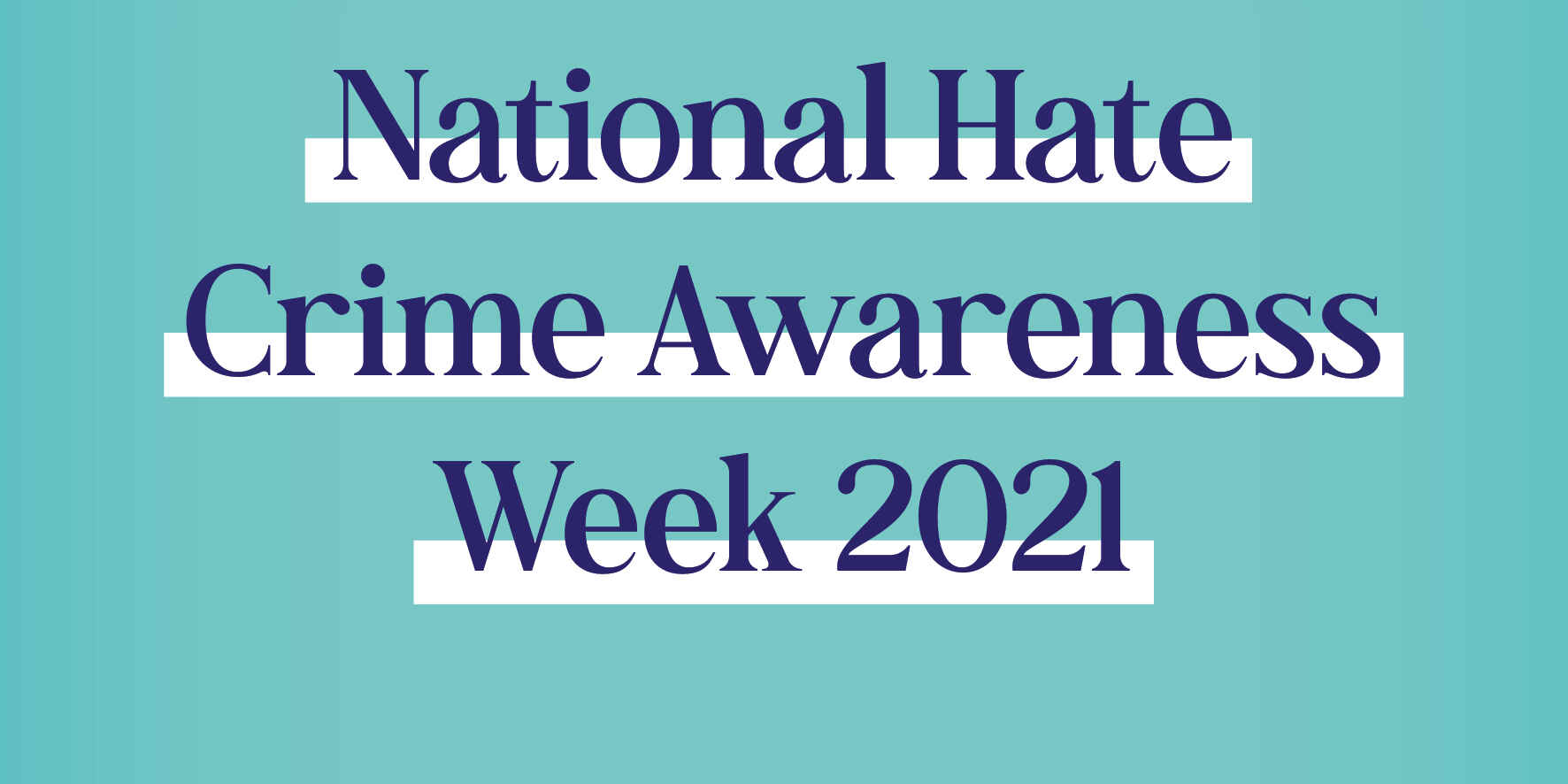 CST is proud to support National Hate Crime Awareness Week, this year taking place from October 9-16. During this week, we work to raise awareness about hate crime, grow understanding of what it is and how to report it, and cooperate with authorities, partners and communities to combat it. 
The challenge of protecting the Jewish community does not exist in a vacuum. It is shaped by the society we participate in; one in which hate crime against virtually all minority groups has risen since 2016. Recent Home Office statistics reinforce the urgent need for collective action: 22% of recorded religious hate crimes in England and Wales from April 2020 to March 2021 targeted Jews, while 45% were directed at the Muslim community.
Meanwhile, CST recorded 1,308 antisemitic incidents between January and June 2021, more than in the first six months of any year prior. The numbers are revealing but only tell part of the story. Behind each incident is an offender. Behind each incident is a victim or witness, who bear the brunt of somebody else's prejudices. The ignorance that fuels these abhorrent words and acts of hate often do not have a single target: they are aimed at 'otherness', whatever form it takes.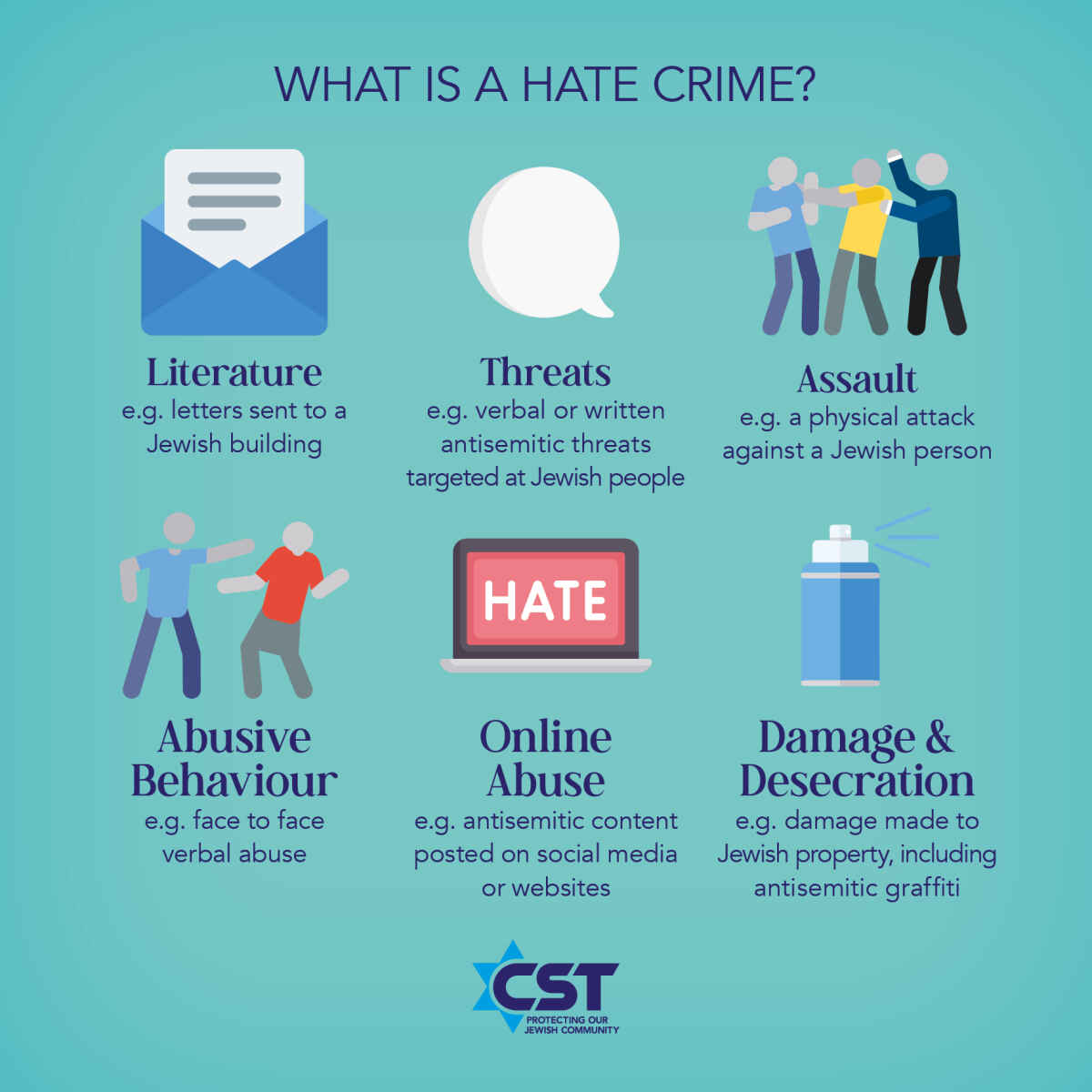 It is only through collaboration that we can hope to build a more inclusive, compassionate and informed society. Together with our partners, CST has been active throughout the week. We have delivered antisemitism awareness training webinars, we have attended stalls at train stations to encourage hate crime reporting with the British Transport Police, and we have spread our message loud and clear across our social media channels. We stand together amplifying our collective voice against all forms of hate.
CST wishes to thank all those supporting and working on National Hate Crime Awareness Week, and for making sure this important issue is brought to the forefront. If you have been subjected to hate crime you can download the CST and Tell Mama booklet 'Hate Crime: A guide for those affected', which includes useful advice for anybody who has suffered or witnessed any kind of hate crime.
Read More