CST Blog
New UK report estimates almost half a million explicitly antisemitic tweets per year
10 December 2021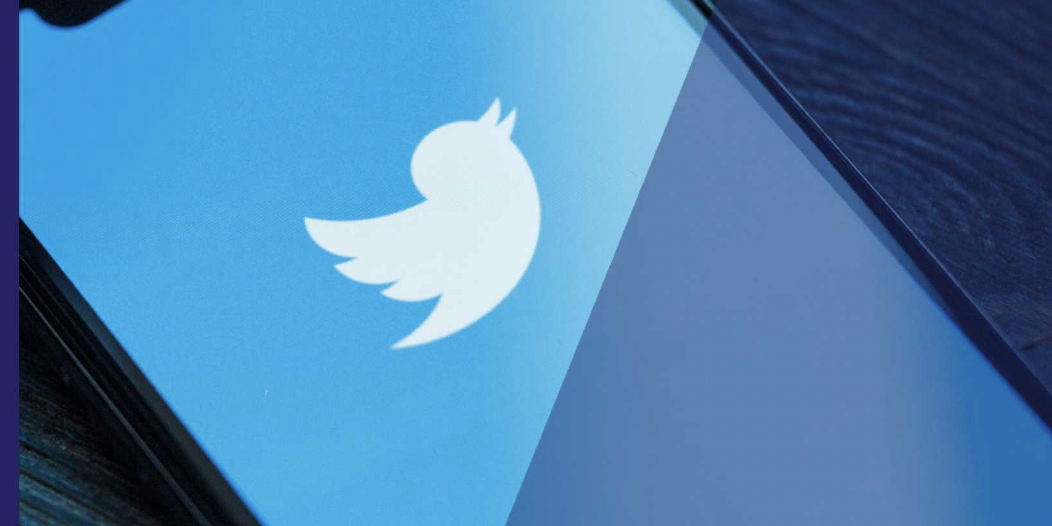 The Woolf Institute estimate there to be nearly two antisemitic tweets for every Jewish person in the UK.
Analysis of data by the Woolf Institute, a global leader on interfaith relations, is presented in a new report launched today by the Antisemitism Policy Trust and Community Security Trust, which marks the end of an 18-month research programme to study the extent and nature of antisemitism online.
The report presents an estimate of the level of antisemitism on Twitter in the UK and based on research methods used, Woolf Institute analysis concludes there are between 100 and 1,350 explicitly antisemitic tweets every day in the UK. 
The findings estimate that there are up to 495,000 explicitly antisemitic tweets per year made viewable for UK users (tweets in English by and available to UK users). Given the size of the UK's Jewish population at around 290,000 people, the report calculates there to be nearly two antisemitic tweets annually for every Jewish person in the UK. 
The Antisemitism Policy Trust, supported by Community Security Trust, commissioned the Woolf Institute to explore anti-Jewish hatred on Google, Instagram and Twitter, and this publication represents the third and final instalment of that project. The two previous reports found that Google's public facing Safesearch facility has no impact on the amount of antisemitic content that is returned when people search for jokes about Jews. Antisemitism is also extensive on Instagram, associated with a "chaotic" trolling phenomenon on the platform, and demonstrates strong links to conspiracy theories and anti-Israel attitudes.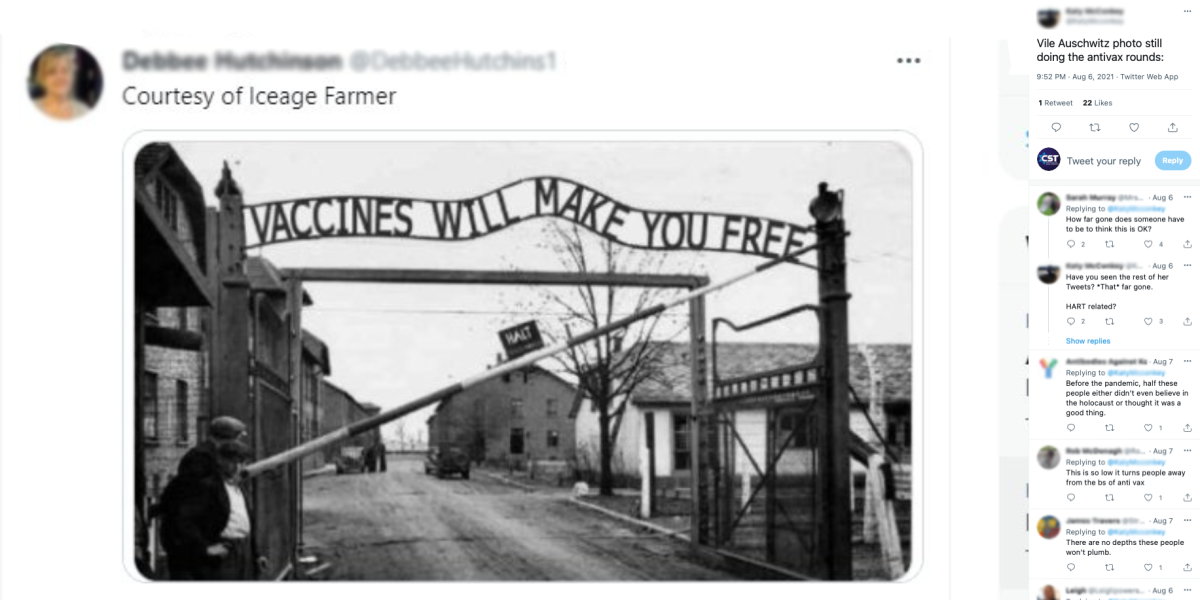 Danny Stone MBE, Chief Executive, Antisemitism Policy Trust, says: "Policies to deal with online abuse aren't worth the paper they're written on if companies cannot effectively enforce them. This new report makes it crystal clear that Twitter's systems for discovering and acting against anti-Jewish racism still aren't good enough. As the Government considers new internet safety laws, I hope this report will weigh heavily on Minister's minds."
Dr. Dave Rich, Director of Policy, Community Security Trust, says: "It has long been known that social media is the engine of modern antisemitism, and it increasingly features in the antisemitic incidents that are reported to CST. This new research not only demonstrates how widespread this is, but also shows exactly how the social media companies are failing to control the problem of anti-Jewish hatred on their platforms."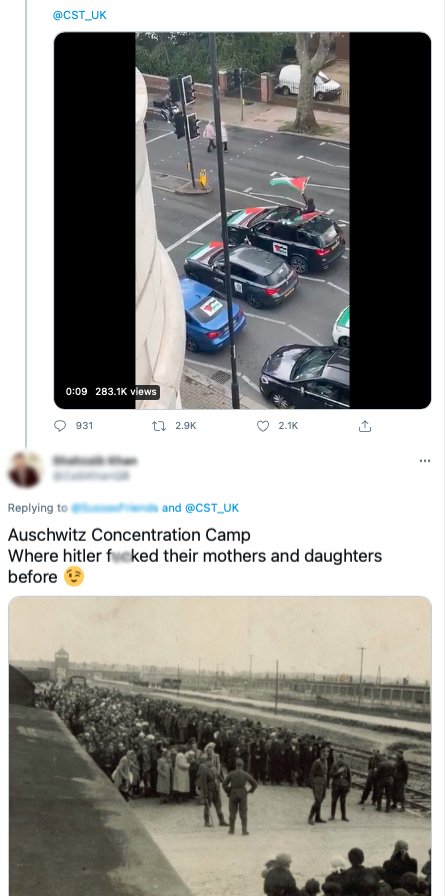 Commenting on the overall findings, Dr Julian Hargreaves, Director of Research at the Woolf Institute, who has led the project says: "Taken together, this series identifies and underlines that antisemitism persists on major social media platforms, and that either the tools for addressing it are not fit-for-purpose, or the public policies professed by the world's leading social media giants are at best, poorly enforced and at worst, are completely ineffectual.
"Our reports identify that the systems – be they Safesearch, algorithms, or automated moderation are not doing their job. If antisemitism online and within our societies is to be effectively tackled and reduced, we will need platforms, in this instance acting as agents of harm, to better understand and to act upon what the evidence is clearly telling them."
Using social media data analysis tools, the team were able to identify biographical and geographical characteristics of Twitter users posting tweets which matched the antisemitism research terms.
34% were male, 19% were female, 48% were unknown
The top 10 geographical locations were London, Manchester, Redcar, Liverpool, Glasgow, Brighton, north-west Leicestershire, Oxford, Birmingham, and Edinburgh.
Read the full report 'Twitter: The extent and nature of antisemitism on Twitter in the UK'. 
The Woolf Institute | Antisemitism Policy Trust | Community Security Trust
Read More