CST Blog
Antisemitic Incidents Report 2021
10 February 2022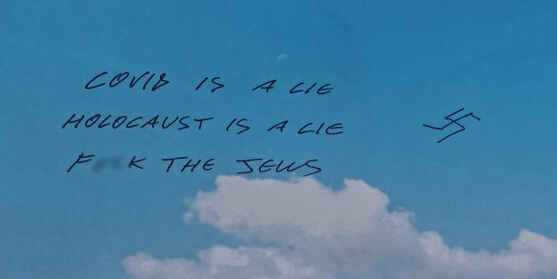 CST's Antisemitic Incidents Report 2021, published today, shows 2,255 anti-Jewish hate incidents reported nationwide in 2021. This is the highest annual total that CST has ever recorded and is a 34% increase from the 1,684 antisemitic incidents reported in 2020.  This is the first time CST has ever recorded over 2,000 incidents in a single year and is 24% higher than the previous record annual total of 1,813 incidents in 2019. The UK has seen record annual totals for antisemitic incidents in five of the past six years. CST has recorded antisemitic incidents since 1984.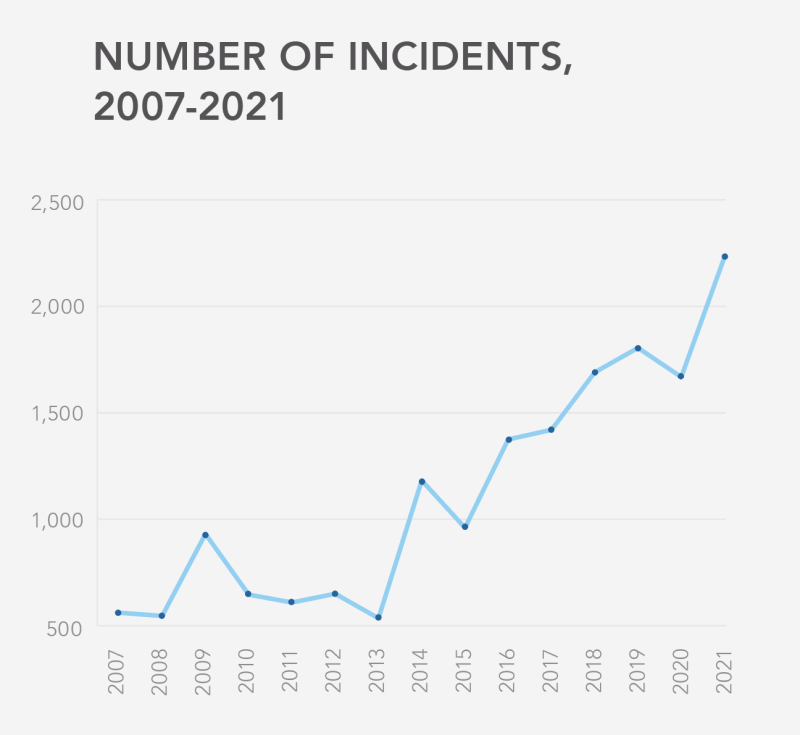 A further 752 reports of potential incidents were received by CST in 2021 but were not deemed to be antisemitic and are not included in this total of 2,255 antisemitic incidents. Many of these 752 potential incidents involved suspicious activity or possible hostile reconnaissance at Jewish locations; criminal activity affecting Jewish people and buildings; and anti-Israel activity that did not contain antisemitic language, motivation or targeting. 
CST's Incidents Department receives reports of antisemitism from victims, witnesses, or individuals and organisations acting on their behalf. Every incident reporter (who has not come through an anonymised police report) is contacted by one of the Incidents Team. Emotional support is given, as is sensible and practical advice. If required or requested, CST will signpost or refer the reporter to further assistance, including more extensive psychological aid in the event of a particularly traumatic incident. In 2001, CST was accorded 'Third Party Reporting' status, which allows CST to report antisemitic incidents to the police and to act as a go-between for victims who are unable or unwilling to report to the police directly. Data sharing agreements are also in place with various police services around the country, which has proved vital in gaining a more accurate and detailed picture of where and how antisemitism happens in the UK.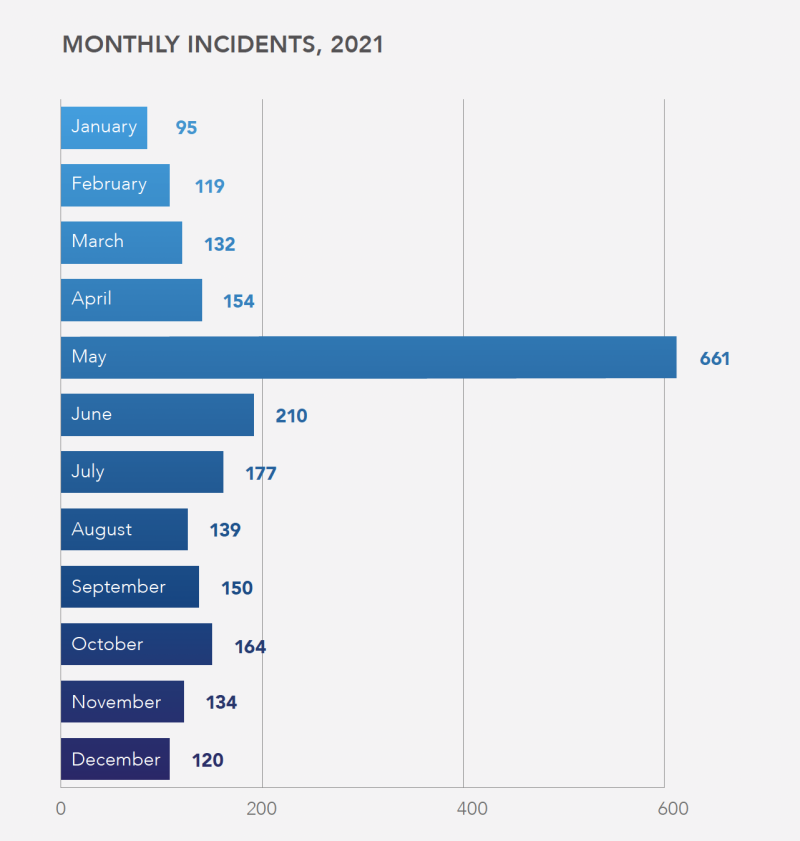 The record figure of 2,255 antisemitic incidents in 2021 is driven by the significant spike in anti-Jewish hate reported during and following the escalation in violence in Israel and Gaza last year. In May 2021, the month when the conflict in the region intensified, CST recorded a record 661 antisemitic incidents, and in June CST recorded the fifth-highest ever monthly total of 210 incidents. Together, May and June's totals account for 39% of the annual total. When there is a trigger event, it consistently affects the levels of anti-Jewish hate directed at the diaspora Jewish community in the UK.
Over a third of all antisemitic incidents in 2021 – 826 out of the 2,255 total – alluded or were related to Israel and the Middle East, evidenced anti-Zionist motivation alongside anti-Jewish language, targeting or motivation, or combined a mixture of these elements. There were 502 incidents in which offenders used far right or Nazi-related discourse, including 90 instances of 'Holocaust celebration', in which perpetrators celebrated the Nazi genocide of the Jewish people or expressed a wish for it to happen again. There were 62 incidents in which a direct comparison was made between Israel and Nazi Germany, while the terms "Zionism" or "Zionist" were employed in 103, often as euphemisms for "Jewishness" and "Jew". Explicit calls for the destruction of the State of Israel, or any idea of a Jewish nation, were made in 120 antisemitic incidents, alongside explicitly anti-Jewish comments or abuse aimed at unsuspecting Jewish people. Forty-nine antisemitic incidents recorded by CST in 2021 contained discourse relating to Islam and Muslims (25 of which occurred in May), significantly more than the eight reported in 2020, while 20 showed evidence of Islamist extremist ideology, compared to seven such incidents in 2020.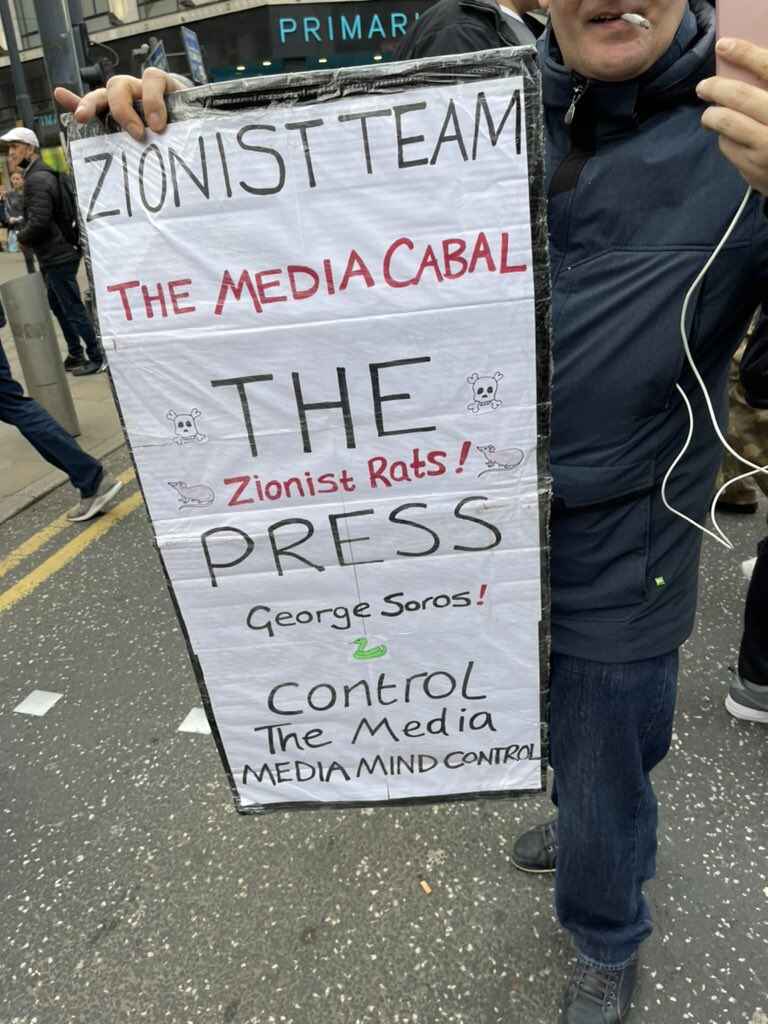 These statistics highlight the many and varied discourses employed in antisemitic incidents by those who use conflict involving Israel as an excuse to act out their prejudice towards Jews, and those who get worked up about Israel and take out their anger on British Jews as a local proxy target. If there was a single type of incident that became emblematic of how this hatred was communicated, it included people driving through Jewish neighbourhoods in towns and cities across the UK, in vehicles draped with Palestinian flags or waving them out of the windows, while shouting "Free Palestine" and anti-Jewish abuse at random Jewish pedestrians who were singled out for being Jewish. 
There were 182 anti-Jewish hate incidents involving schools, school students and teachers in 2021, the most reported in any year and more than triple the 54 incidents in this sector in 2020. Ninety-nine of these incidents involved Jewish schoolchildren or staff at non-faith schools, rising considerably from the 14 incidents of this type reported in 2020. It is unusual for such a high proportion (54%) of school-related incidents to take place at non-faith schools and CST supported many schoolchildren and teachers who felt isolated and fearful about returning to their place of education and work. A spike in antisemitism in relation to events in Israel and Gaza was also observed in higher education facilities. There were 128 antisemitic incidents reported to CST in 2021 in which the victims or offenders were students or academics, or involved student unions or other student bodies, compared to 44 incidents of this type in 2020. This is the highest number of university-related incidents that CST has ever recorded in a calendar year. Sixty-five of these 128 incidents occurred in May 2021, again reflecting the immediate impact of antisemitic reactions to the conflict; 75 of them took place online. 
The surge in incidents correlating with conflict in the Middle East also coincided with the easing of COVID-19 restrictions. In January 2021 CST recorded just 95 antisemitic incidents, the lowest monthly total recorded since December 2017 (86 incidents) and only the second month since then in which CST recorded fewer than 100 incidents, with December 2020 (90 incidents) the other. In contrast, May saw the relaxation of many pandemic-related limits on social activity. This context is important in understanding the peaks and troughs in antisemitic incident levels since March 2020. It is possible that the loosening of COVID-19 controls, coinciding with the war in Israel and Gaza - a subject that triggers strong emotional responses - provided people with a potential release from months of lockdown-induced frustration.
CST recorded 176 violent antisemitic incidents in 2021, the most ever recorded in any year and an increase of 76% from the 100 violent incidents in 2020. They form 8% of the overall figure, in line with the proportion of incidents that involved physical attacks pre-pandemic. Three of the 176 violent incidents were serious enough to be classified as 'Extreme Violence', meaning they involved potential grievous bodily harm (GBH) or a threat to life, while the other 173 incidents were in the category of Assault. There were 82 incidents of Damage & Desecration of Jewish property in 2021; 1,844 incidents of Abusive Behaviour, including verbal abuse, antisemitic graffiti, abuse via social media and one-off hate mail; 143 direct antisemitic threats; and 10 cases of mass-mailed antisemitic leaflets or emails. The figure for Abusive Behaviour alone eclipses the all-category incident total for every year prior to 2021.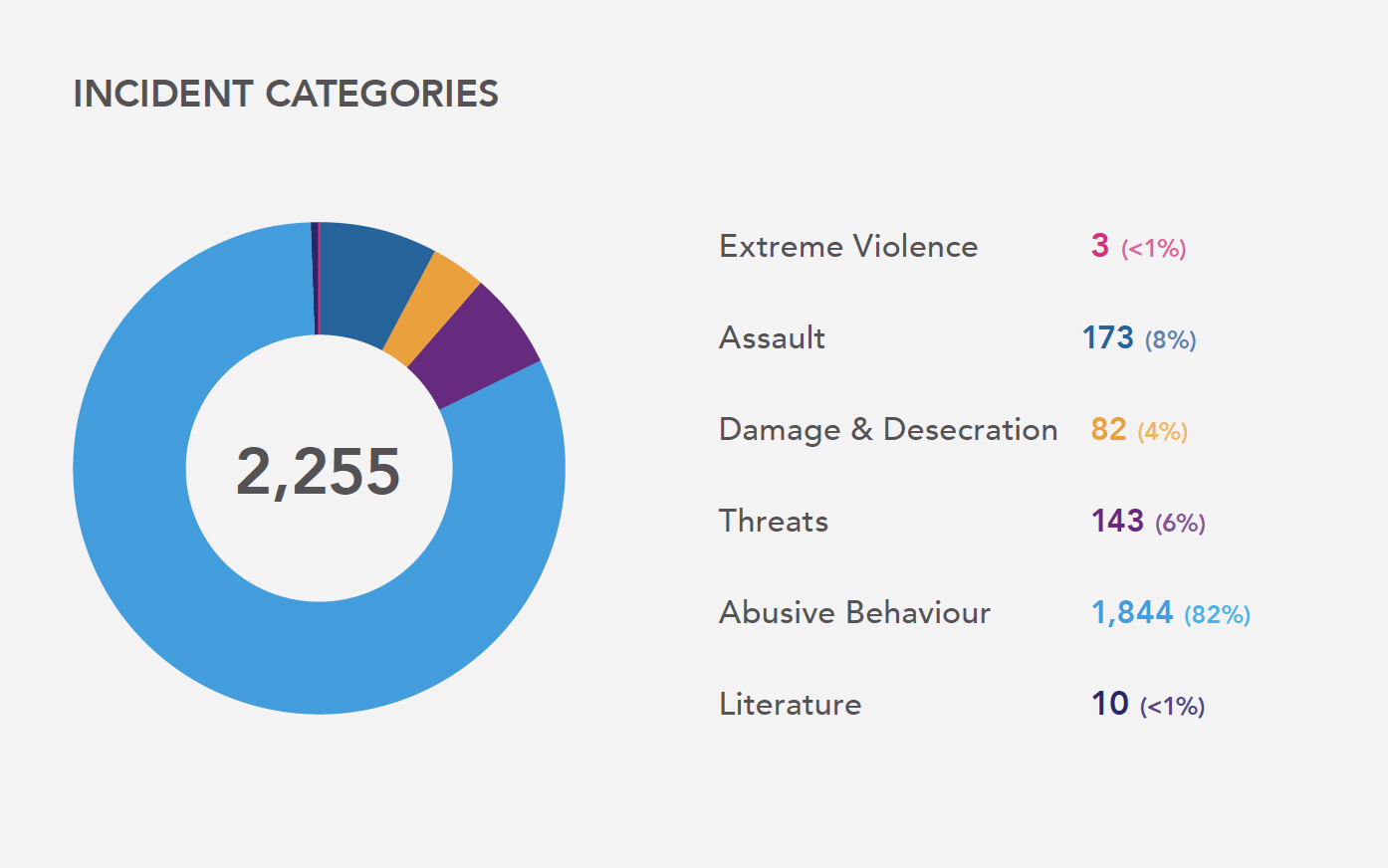 Online antisemitic incidents fell by 13%, from 638 online incidents in 2020 to 552 in 2021. This is the second year in a row in which online incidents have fallen. These totals understate the scale of online antisemitism: CST only records antisemitic incidents if they have been reported by either the victim or a witness; if the content shows evidence of antisemitic language, motivation or targeting; and if either the offender or victim is based in the UK. Targeted campaigns directed at individual victims often involve dozens of accounts sending hundreds or even thousands of tweets, images or posts within a concentrated timespan, or hundreds of tweets from a single offender, but each campaign of this type will only be recorded by CST as a single incident.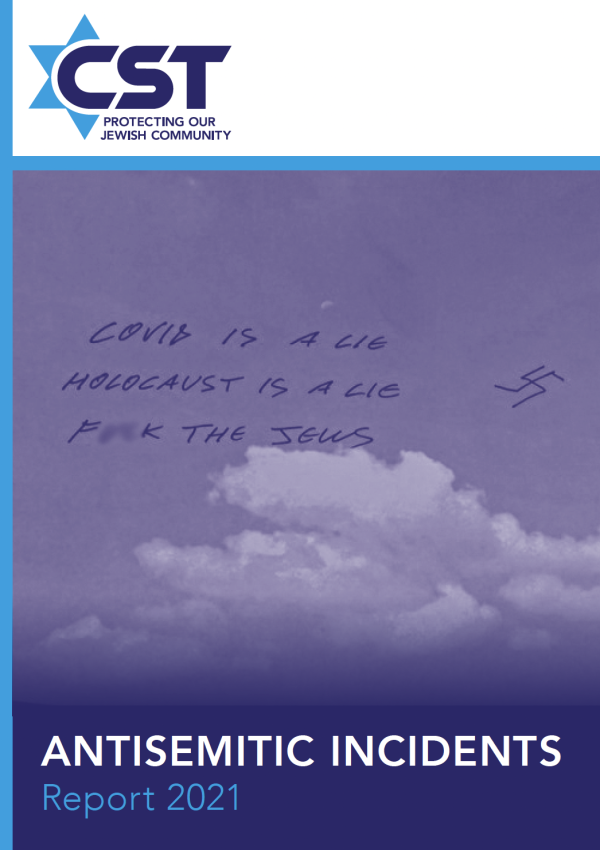 CST recorded 1,254 antisemitic incidents in Greater London, an increase of 33% from the 941 incidents recorded in London in 2020 and the highest number ever recorded in the capital. In Greater Manchester CST recorded 284 antisemitic incidents in 2021, an increase of 86% from the 153 incidents recorded there in 2020. Elsewhere in the UK, CST recorded 105 antisemitic incidents in West Yorkshire, 86 in Northumbria, 62 in Hertfordshire, 45 in Devon & Cornwall, 31 in Scotland and 31 in Thames Valley. CST recorded an antisemitic incident in all but one police region across the country.
Read the full Antisemitic Incidents Report 2021.
Read More