CST Blog
Antisemitic incidents increase by over 300% - update from CST
11 October 2023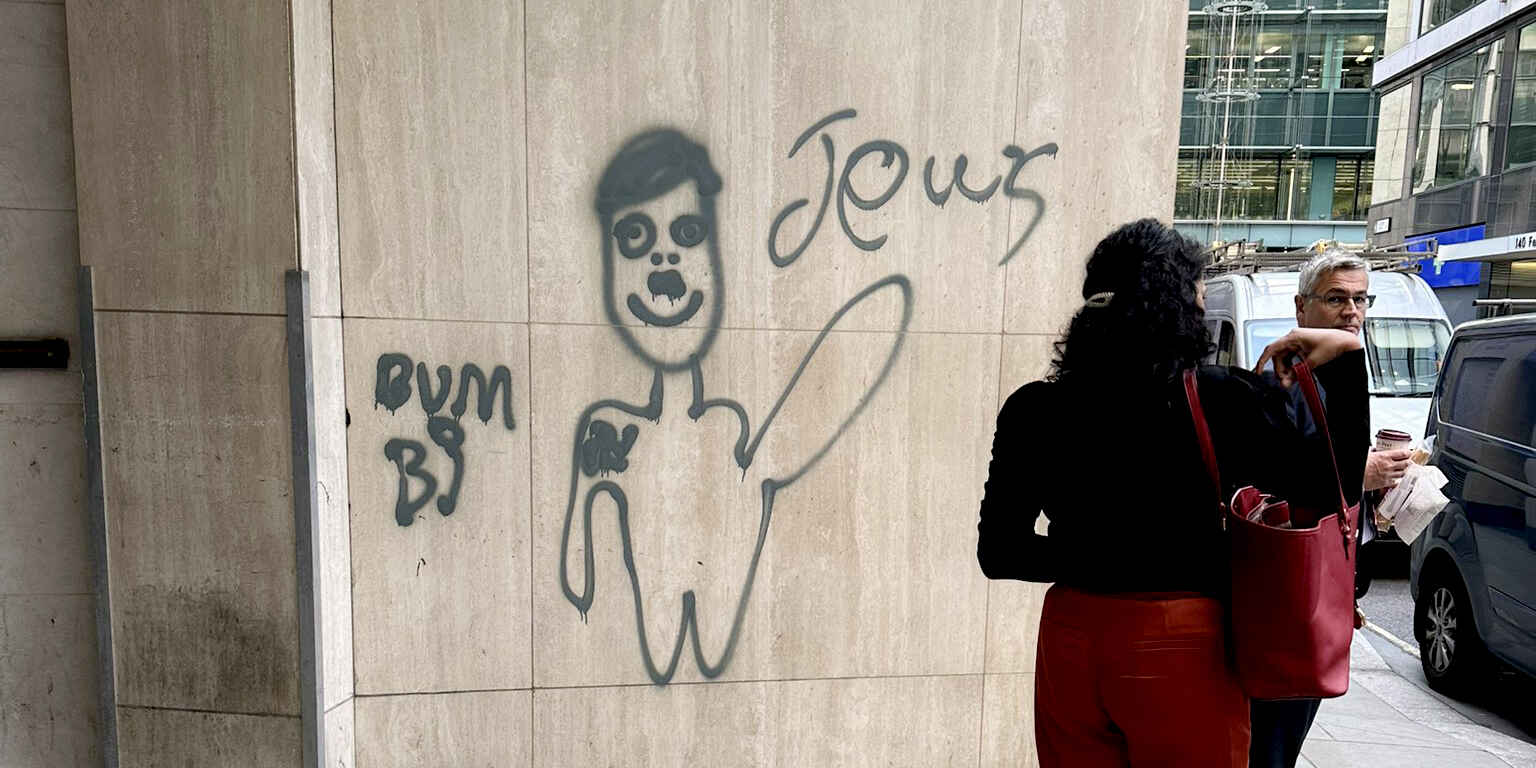 In just four days, between 7-10 October 2023, from the beginning of the Hamas terror attack on Israel on Saturday morning to the end of the day yesterday (Tuesday), CST recorded at least 89 antisemitic incidents across the UK. This is a provisional total that is almost certain to increase further as we receive more delayed reports of incidents covering this period, and while we continue to verify and log all the reports that we have currently received.
For comparison, CST recorded 21 antisemitic incidents over the same four days in 2022. This means that we have seen an increase of 324% this year compared to the same period last year.
Make no mistake: these are anti-Jewish racist incidents and hate crimes in which Jewish people, property and institutions are singled out for hate, including death threats and abuse. In many cases, the perpetrators of these disgraceful incidents are using the symbols and language of pro-Palestinian politics as rhetorical weapons with which to threaten and abuse Jewish people.
Another point of comparison is with previous conflicts involving Israel. In May 2021, the last time there was a large spike in antisemitic incidents related to a conflict involving Israel, CST recorded 70 antisemitic incidents in the first four days. In July 2014, we recorded 29. Bear in mind, when comparing these to the 89 anti-Jewish hate incidents recorded since Saturday, that the figures for 2021 and 2014 are final totals including all late-reported incidents, whereas the current total of 89 incidents is only provisional and will almost certainly increase further.
In addition to the 89 anti-Jewish hate incidents recorded so far, CST also logged 65 incidents that have not been classified as antisemitic. These include criminal acts affecting Jewish people and property, suspicious behaviour near to Jewish locations, and anti-Israel activity that is not directed at the Jewish community or does not use antisemitic language.
The 89 antisemitic incidents recorded over this four-day period fall into the following categories:
6 Assaults
3 Damage & Desecration to Jewish property
14 direct Threats
66 Abusive Behaviour, including verbal abuse, graffiti on non-Jewish property, hate mail and online abuse
CST has recorded 50 antisemitic incidents in Greater London; 12 in Greater Manchester; 5 in the West Midlands; 4 in West Yorkshire; 3 in Hertfordshire; and the remaining 15 incidents were spread across 10 different locations around the UK.
Sixty-seven of the 89 antisemitic incidents occurred offline and 22 were online. Many of the online incidents were 'pile-ons' involving multiple antisemitic posts and comments all in the same thread or conversation; CST records these as a single incident.
Examples of antisemitic incidents recorded by CST since Saturday include:
An Orthodox Jewish man on a London bus was approached by a man in his 40s who hit him in the face and tried to take his religious hat.
A Jewish person walking to synagogue in London on Sunday morning got called "dirty Jew" by a stranger, who said "no wonder you're all getting raped".
A Jewish person was on Oxford Street in London and the occupant of a passing van shouted "you f**king Jew I will kill you whole".
Graffiti reading "From the River to the Sea Palestine will be Free" was daubed on the former home of a Rabbi in Nottingham.
A group of children in a school cornered a Jewish pupil, said they were "Jewphobic" and blamed him for the killings of Palestinians.
A Holocaust survivor posted on X/Twitter about Israel and somebody replied "F**k you jew pig"
Graffiti of Adolf Hitler giving a Nazi salute and the word "Jews" was painted on a wall in the City of London.
The occupant of a vehicle driving in north London was heard shouting "Death to all Jews".
A visibly Jewish couple were walking in West London and a cyclist rode past and shouted "Free Palestine" at them.
"FREE PALESTINE" AND "PALESTINE WILL BE FREE" were daubed in large letters on two railway bridges across the main roads in Golders Green, in the heart of London's Jewish community.
A car slowed down outside a synagogue in north east London and the occupants shouted "Kill Jews" and "Death to Israel" while waving a Palestinian flag.
A visibly Jewish person was walking in an area of north London with a large Jewish community and a man in a passing car shouted "The war is starting – Free Palestine" at him.
A women in a Hijab shouted "Viva la Palestine" at a visibly Jewish woman as she left a synagogue in Hertfordshire.
A Jewish student in Birmingham received an Instagram message from somebody they didn't know that read: "May a slow and painful death be granted to you and every other Zionist like you."
CST will not stand for this anti-Jewish hatred and nor should anybody else. We urge everyone who experiences or witnesses antisemitism to report it to police and to CST so that those who are trying to intimidate and threaten our community can be investigated, arrested and prosecuted.
To report an antisemitic incident to CST, please use our online form or for urgent or out-of-hours reports please call our 24/7 National Emergency Number 0800 032 3263.
Read More